Users designated as contractors in Axxess Home Health now automatically have permission to view previous visit notes on Axxess CARE.
This permission enables users to view and copy the five most recent visit notes of the same type to the current visit note. With this functionality, users can easily compare a previous assessment to the current assessment and quickly identify significant changes in the patient's condition.
Administrators can remove this permission to restrict users from viewing previous visit notes completed by other users.
To remove this permission from a contractor employee, navigate to the Clinical section of permissions in the user's profile and deselect the View Previous Notes permission. Click Save to finish removing the permission from the user's account.
When this permission is deselected, the user will be able to view only previous visit notes that they completed for the patient. Previous visit notes completed by other users will not be visible.
Admin tab ➜ Lists ➜ Users ➜ Edit ➜ Permissions tab ➜ Clinical section ➜ Deselect View Previous Notes ➜ Save

Users with this permission can view the five previous visit notes completed by all users: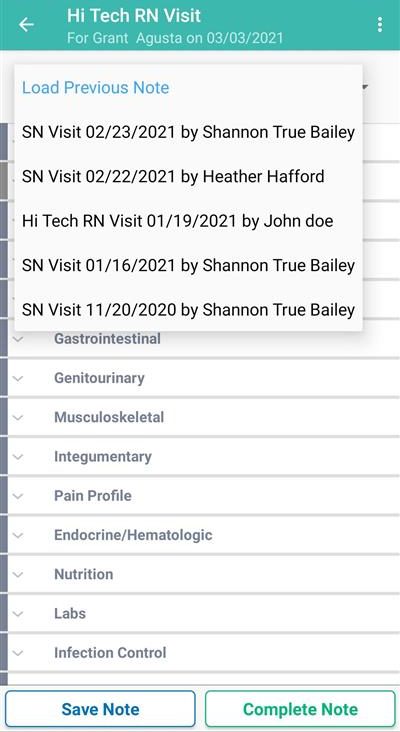 Users without this permission can view only the five previous visit notes that they completed: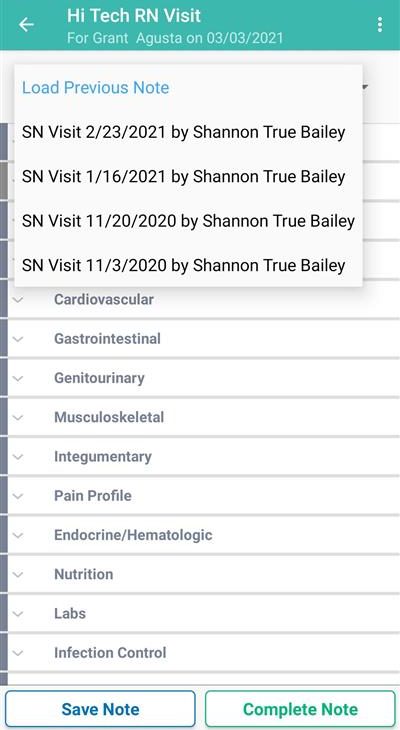 Updated on 03/03/2021