Axxess CARE now enables users to perform COVID-19 screenings from the Visit Details page.
This enhancement facilitates appropriate disease screening prior to performing visits, so organizations can seamlessly comply with regulatory requirements while keeping patients and caregivers safe.
To document a COVID-19 screening from the Visit Details page, click on the desired visit in Axxess CARE and select COVID-19 Patient Screening.
Once all the screening questions have been answered, sign and submit the screening.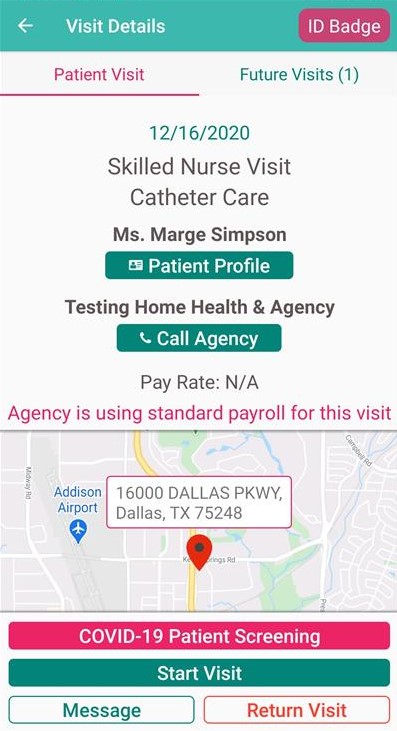 Updated on 12/15/2020