Axxess CARE now provides additional tasks to select from when posting visits. The expanded task list helps organizations accurately match clinicians with the skills and qualifications needed to perform each task.
For physical therapy visits, the task list now includes treatment modalities, specified training and management tasks.
For skilled nursing visits, the task list now reduces redundancy and offers improved task details.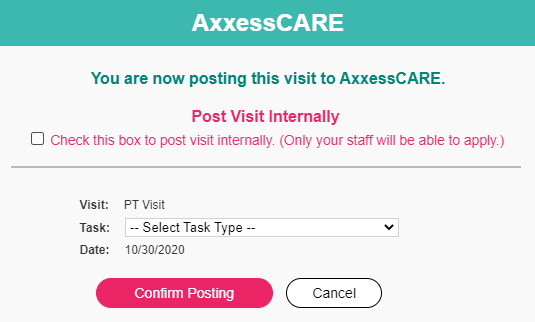 Updated on 12/15/2020