Axxess CARE now enables clinicians to use templates when entering information on orders designated as "Other Orders."
When a user is adding a new order and selects Other Orders as the order type, a Templates menu will now appear, enabling the user to select a template and streamline order entry.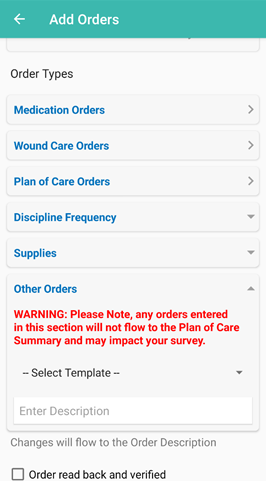 To create the order using a template, click Select Template and select a template from the drop-down menu.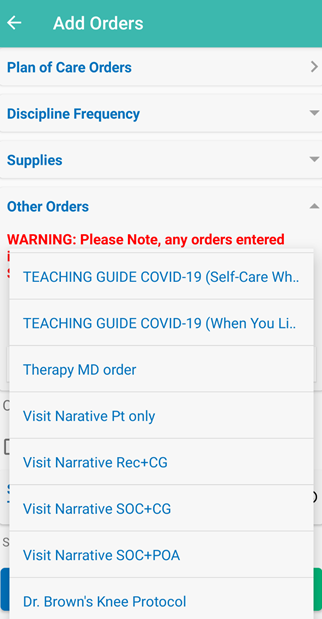 The template will populate in the subsequent text box and can be edited as needed.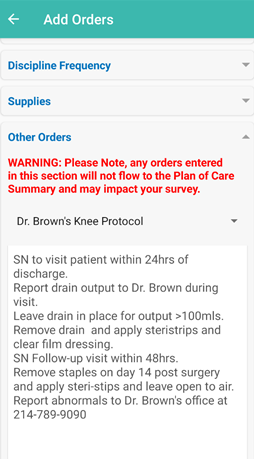 Updated on 08/19/2021