Axxess CARE now enables users to complete supervisory visits from within clinical visit notes on the mobile application.
This enhancement streamlines scheduling and documentation processes, improves patient outcomes by enabling organizations to quickly address care issues, and promotes compliance by facilitating seamless completion of aide supervisory visits every 14 days.
From the following visit types, users can navigate to the Supplemental Documents tab to document a supervisory visit:
| | |
| --- | --- |
| Skilled Nurse Visit Note | |
| PT/OT/ST Assessment/Evaluation | |
| PT/OT/ST Reassessment/Reevaluation | |
On the Supplemental Documents tab, click Perform Supervisory Visit.
Supplemental Documents tab ➜ Perform Supervisory Visit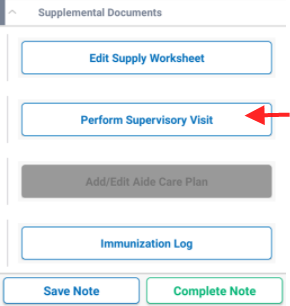 On the Perform Supervisory Visit screen, select the type of visit from the Supervisory Visit Type menu.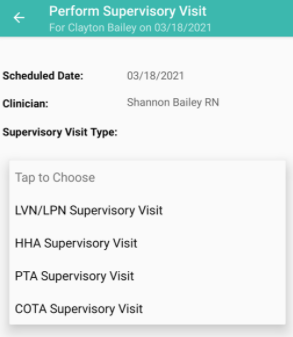 Select Schedule and Open Note.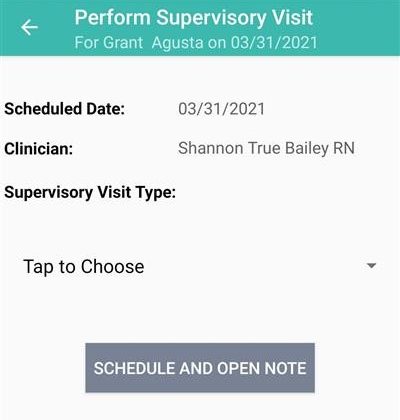 The supervisory visit will open for documentation.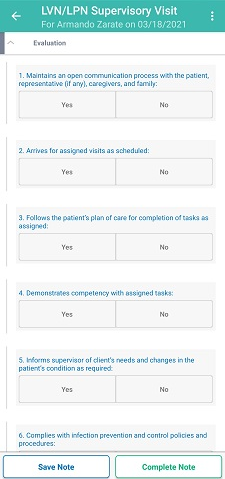 Under Additional Comments/Findings, users can enter comments or select a template from the drop-down menu to populate comments.

To save documentation entered in the supervisory visit note, click Save. The note will be saved with the current level of documentation in the patient's chart on the web application.

When documentation is complete, enter the signature date and time, and click Complete.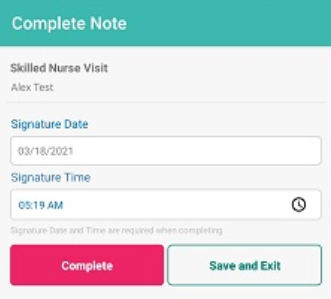 Enter your electronic signature and click Submit. The completed document will flow to the patient's chart in Submitted with Signature status, and the user will return to the associated visit note.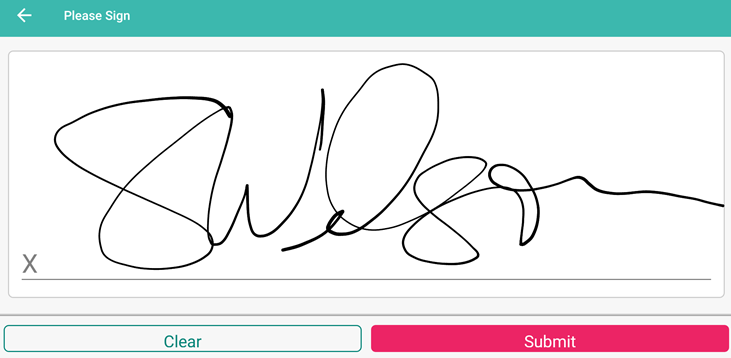 Updated on 03/31/2021