Axxess CARE now provides a new skills assessment that enables clinicians to rate their skill level when performing various tasks.
For each task on the skills assessment, users can select from the following options to indicate their skill level:
When a visit on Axxess CARE requires a specific skill, applying clinicians must have a score of three or higher (performs independently or performs with supervision), or the visit will not be available to the clinician.
Clinicians must complete the skills attestation assessment before applying for visits on Axxess CARE.
This feature streamlines the visit application process and ensures that clinicians are qualified to perform visits before applying.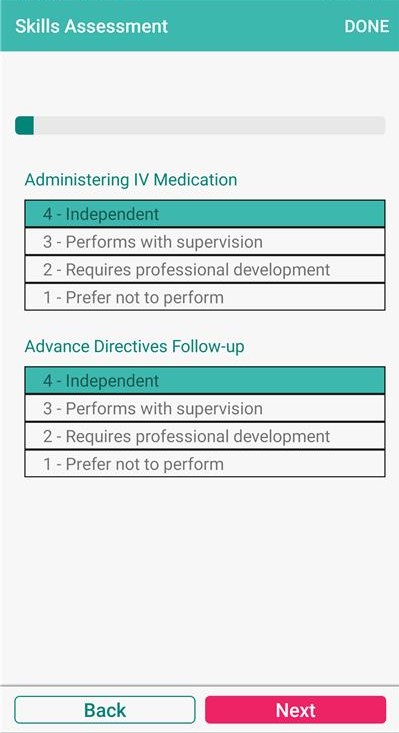 Based on the responses provided in this assessment, organizations can view a clinician's skill competencies by navigating to the clinician's profile and selecting View Skills Competency Attestation.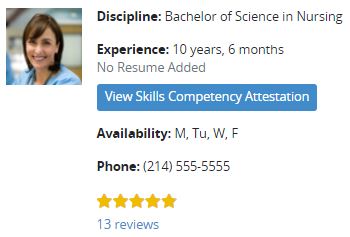 Updated on 12/15/2020