Axxess CARE now restricts clinicians from applying for visits that include tasks the clinician is not comfortable doing independently. This feature provides notifications to ensure a complete understanding of the function and restrictions of the skills related to visits.
The skill level restriction will still be applied when clinicians add temporary filters to the posted visits. If a clinician does not have a score of three or higher for the required visit skills, the visit will be disabled.
If a clinician selects a visit they are not qualified for, a pop-up message will inform the clinician to update their skill assessment to view the visit.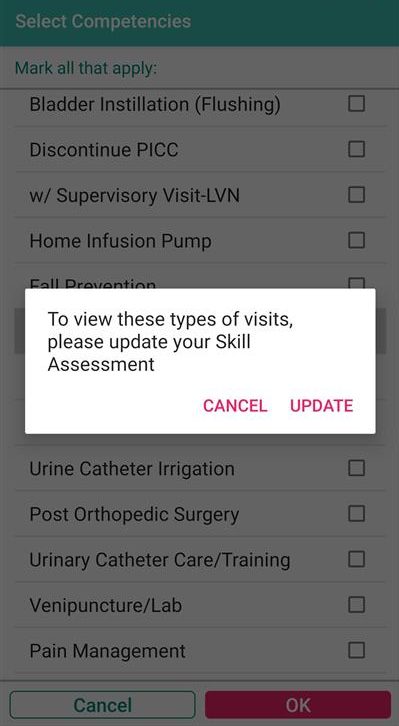 Updated on 12/15/2020