Axxess Palliative Care now enables users to add communication notes to patient charts and send them as messages to other users. This enhancement streamlines operations and facilitates seamless collaboration to improve the patient experience.
Communication Notes
---
To add a communication note to a patient's chart, navigate to the Patients tab and select Patient Charts. In the patient's chart, navigate to the Communication Notes tab and select Add Communication Note.
Patients tab ➜ Patient Charts ➜ Communication Notes tab ➜ Add Communication Note

In the Add Communication Note window, enter the appropriate information in the text box. To save the note to the patient's chart, click Save to Patient Chart. To send the note as a message to another user, click Send as Message.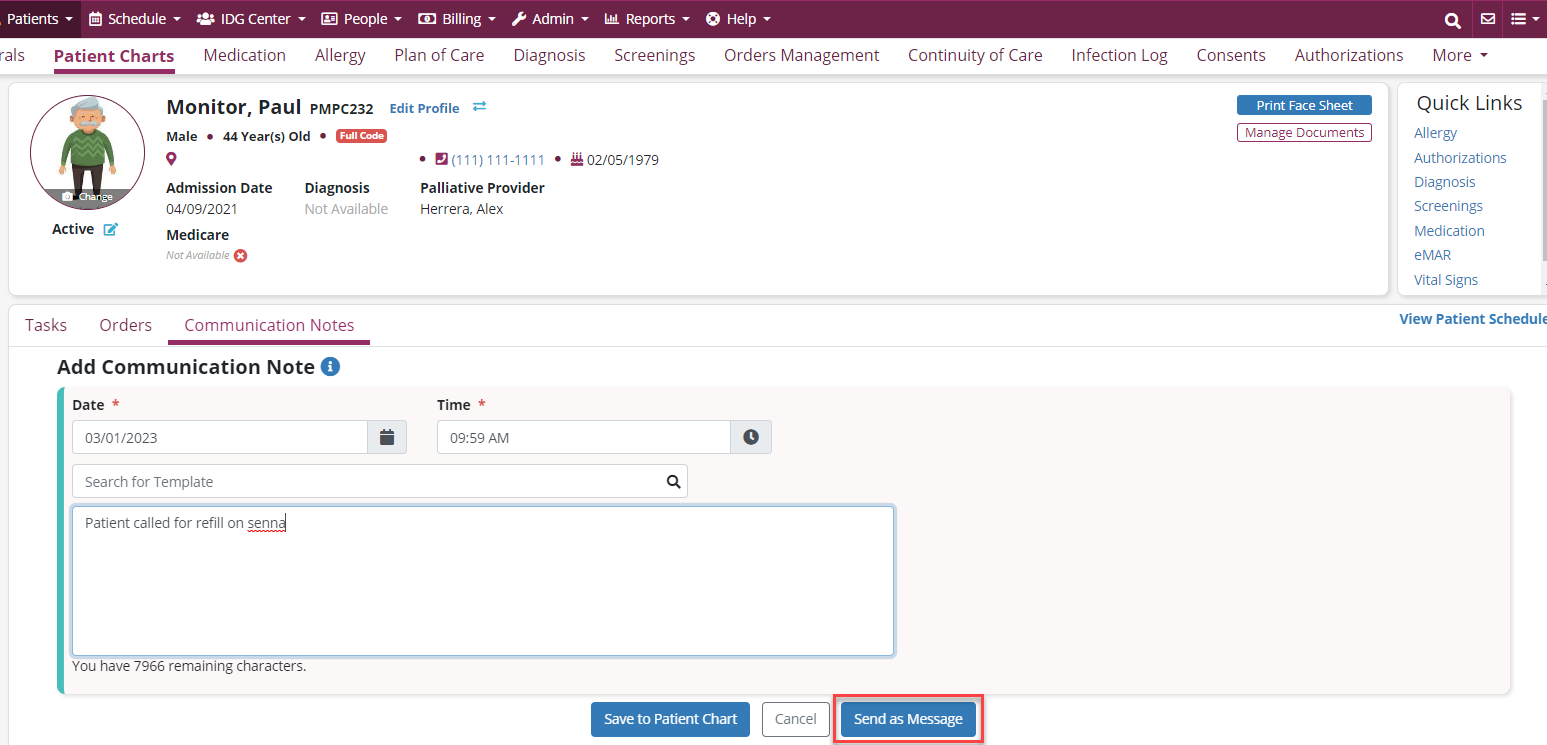 Once Send as Message is selected, enter a recipient in the Recipient field and click the plane icon to finish sending the message. When a communication note is sent as a message, the note will automatically be saved to the patient's chart.

To archive a communication note that is no longer needed, select Archive under Actions.

To change the status of a note that has been archived, select Reactivate under Actions.

To include communication notes when downloading a patient's chart, select the desired note statuses from the Communication Note Status menu on the Download Patient Chart screen. Notes that fall under the selected statuses will appear on the downloaded patient chart.
Patients tab ➜ Download Patient Chart ➜ Communication Note Status

Updated on 04/05/2023