Axxess Palliative Care provides an activity log that displays all user activity in one convenient location. This feature streamlines staff oversight processes and facilitates compliance.
Users must have permission to view the activity log in Axxess Palliative Care.
Activity Log Permission
---
To give a user permission to view the activity log, edit the user's profile and navigate to the Permissions tab. In the Administration section, select View next to the Activity Log permission. Click Save to finish granting the permission to the user.
People tab ➜ People Center ➜ Edit User➜ Permissions tab ➜ Administration section ➜ Activity Log ➜ View ➜ Save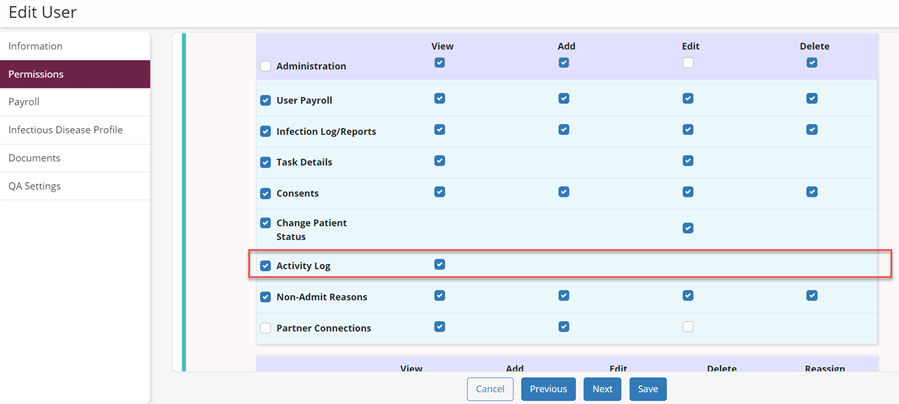 Activity Log
---
To access the activity log, navigate to the Admin tab and select Activity Log.
Admin tab ➜ Activity Log
The Activity Log screen displays the date each action was performed, the user who performed the action, and what action was performed.
Select View Details in the Actions column to view additional details.