The Activity Log feature in Axxess Palliative Care enables users with the appropriate permissions to view all actions performed by users within Axxess Palliative Care.
Users must have permission to view the Activity Log.
People tab ➜ People Center ➜ Edit User➜ Permissions tab ➜ Administration section ➜ Activity Log ➜ View ➜ Save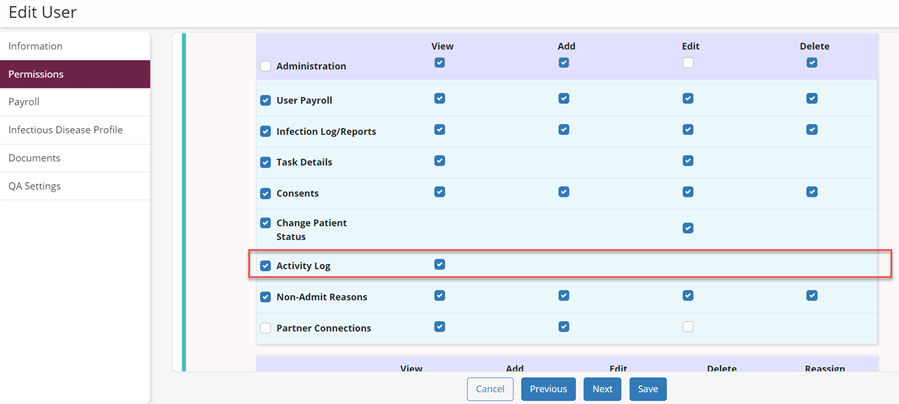 To access the Activity Log, navigate to the Admin tab and select Activity Log.
Admin tab ➜ Activity Log

Users can search and filter by Patients, Users and Date. The log is sorted by Date, User, Category, Summary and Actions.
To view more details of each activity, select View Details in the Actions column.