Axxess Palliative Care users' access will be terminated after 15 minutes of inactivity. This feature prevents unauthorized access to protected health information (PHI) by a third party.
Users will first receive a warning message after ten minutes of inactivity. Once alerted, a five-minute countdown will appear.

Access will be terminated if activity is not detected upon completion of the five-minute countdown. Once access has been terminated, users will see an inactivity page with a link to reauthenticate.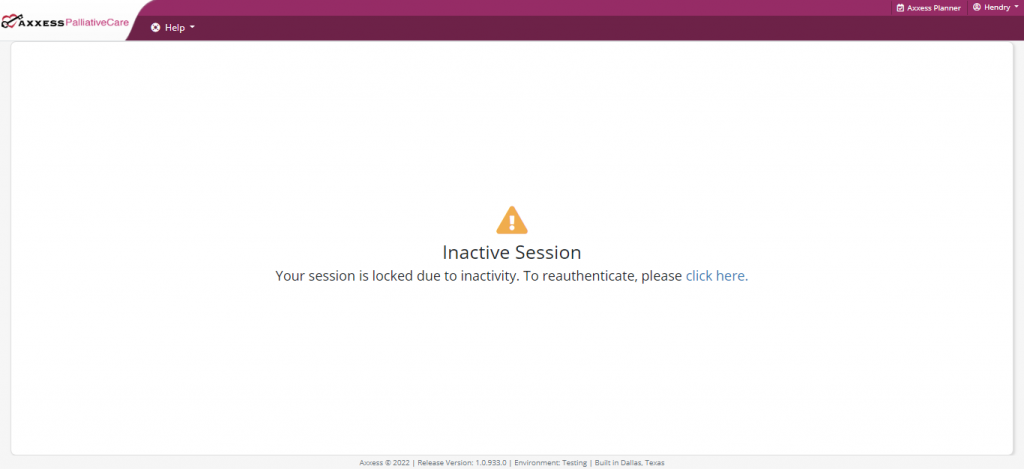 To reauthenticate, select the click here link, enter your email address and click Next.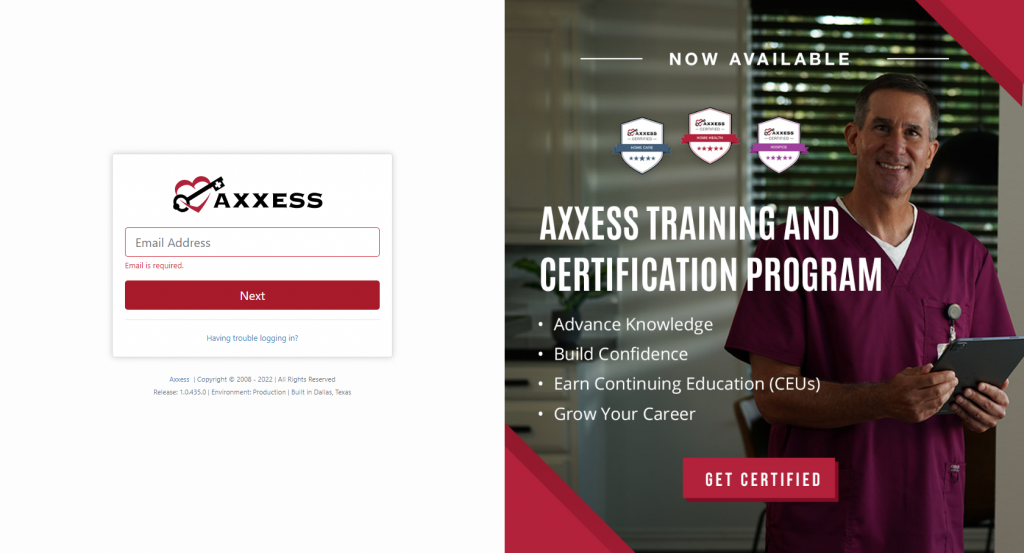 Enter your password and select Secure Login.