Two-factor verification provides Axxess Palliative Care users with additional security for their accounts.
To enable the two-factor verification, click the name in the top-right corner and select Profile.
Under the Security section, select Two-Factor Verification.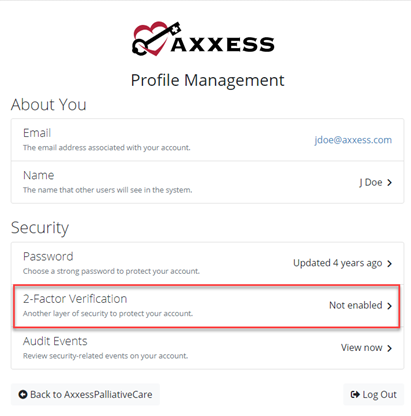 Once selected, select Authenticator App.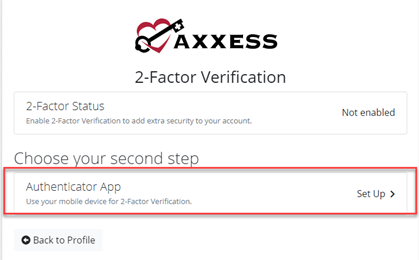 Select the kind of phone you have and click Next.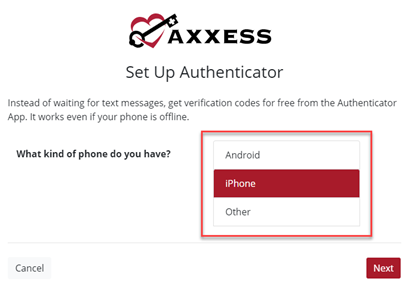 Install the app and click Next when done.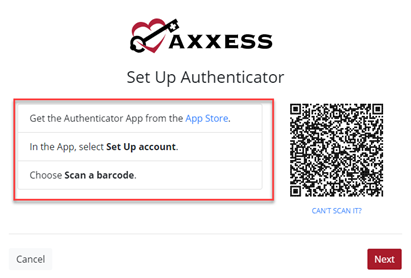 Once installed, enter the six-digit code displayed on the app and click Complete Setup.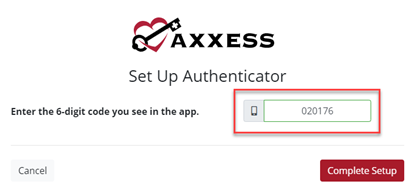 Once Complete Setup is selected, the two-factor verification will be enabled.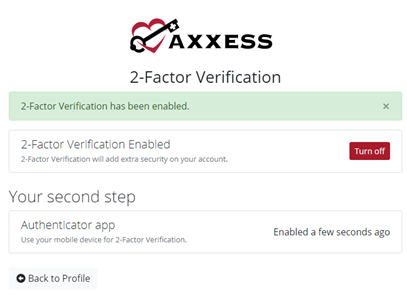 A code must be entered during each log in.