Axxess Palliative Care now provides an Authorizations Report that consolidates and displays patients' insurance authorizations for easy review. This report facilitates compliance with payer requirements and protects revenue by helping users ensure the appropriate authorizations are in place prior to care delivery.
To view and export the Authorizations Report, users must have permission to view and export schedule reports in Axxess Palliative Care.
Schedule Reports Permissions
---
To give a user permission to view and export schedule reports, edit the user's profile and navigate to the Permissions tab. In the Reports section, select View and Export next to the Schedule Reports permission. Click Save to finish granting the permissions to the user.
People tab ➜ People Center ➜ Edit ➜ Permissions tab ➜ Reports section ➜ Schedule Reports ➜ View/Export ➜ Save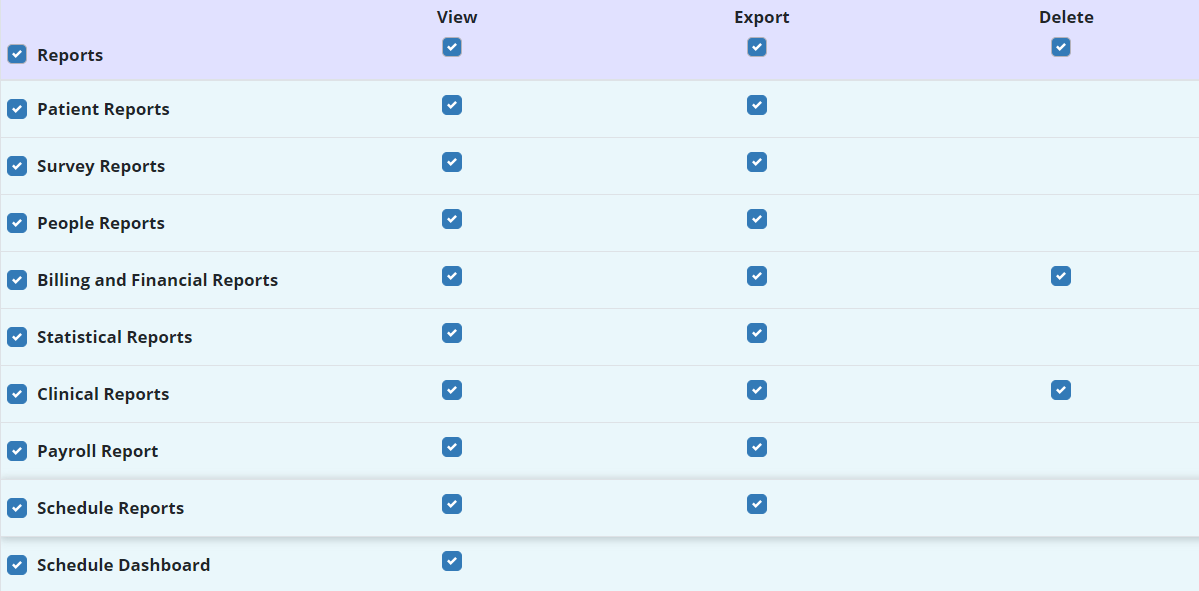 Authorizations Report
---
To access the Authorizations Report, navigate to the Report Center under the Reports tab. In the Schedule Reports section, select Authorizations Report.
Reports tab ➜ Report Center ➜ Schedule Reports ➜ Authorizations Report

To filter the data in the report, select the desired options from the filters at the top of the screen. To export the data in the report to an Excel file, click Export.

The following columns appear in the report:

Updated on 09/13/2023