To add a new user to your organization's Axxess Palliative Care account, click the + button in the top-right corner of the screen under your name. Select User from the drop-down menu.

Complete the User Information and System Roles fields. Fields with red asterisks are required. When done, click Next.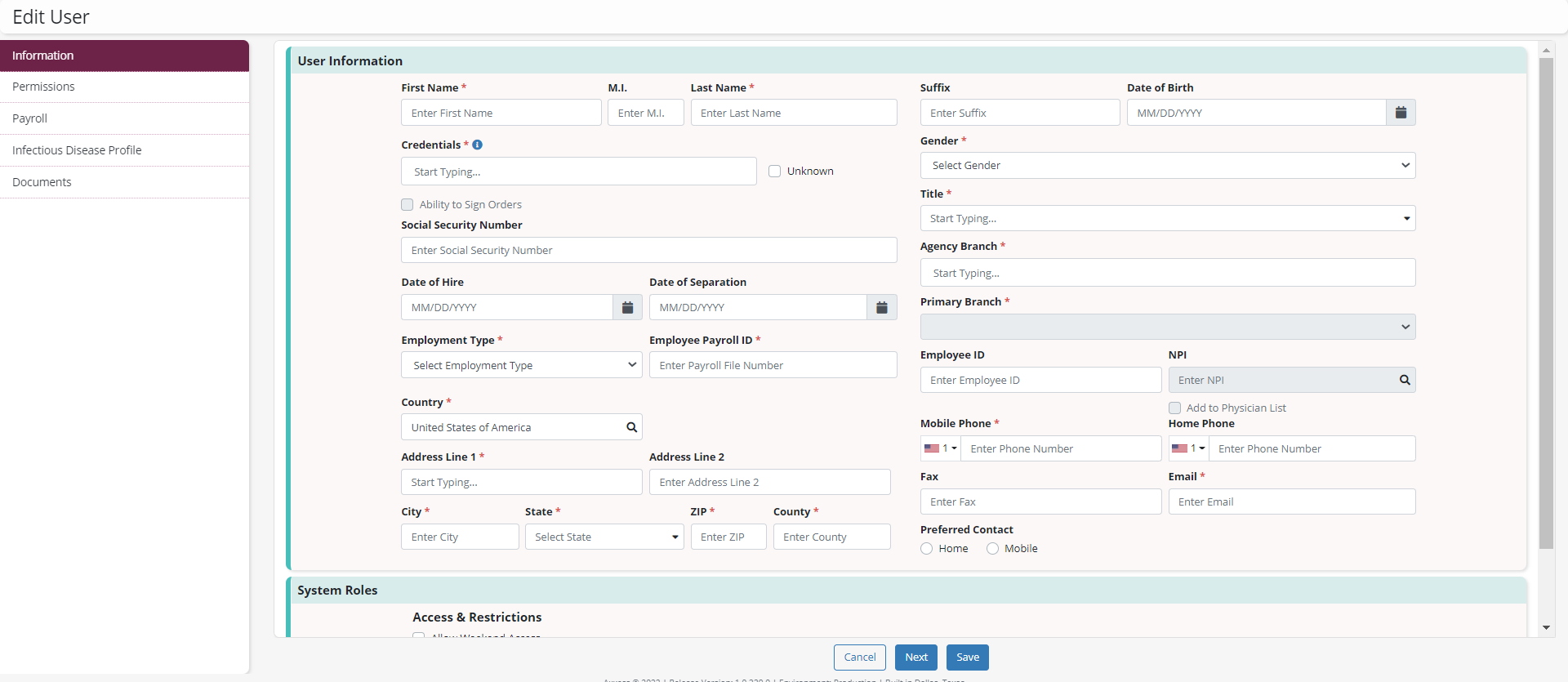 On the Permissions tab, check the boxes to set the user's permissions. Check the boxes next to the headers to select all permissions in a section. When done, click Next.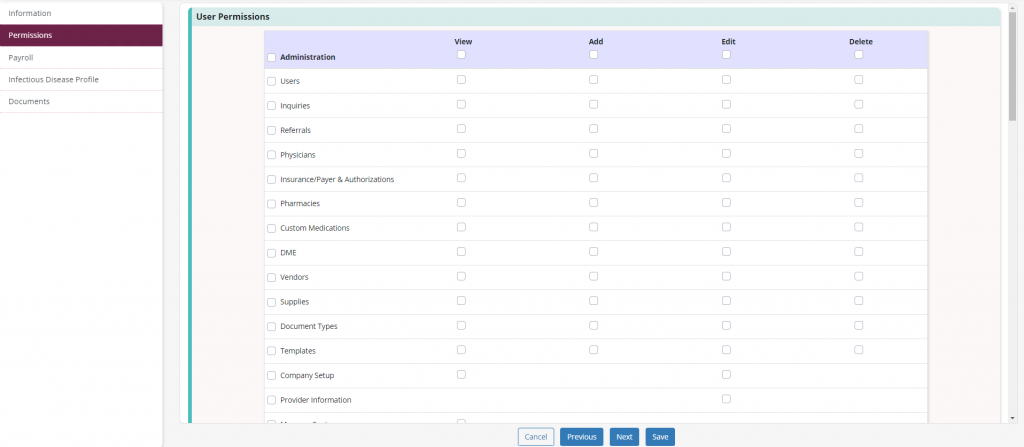 On the Payroll tab, the user's current payroll settings appear at the top of the screen. To add pay rates for the user, click Add Rate under Pay Type. To set pay rates for specific tasks, payers or branches, click Add Rate in the Rates section. To copy pay rates from an existing user to the current user, click Copy Existing Rates. When done, click Next.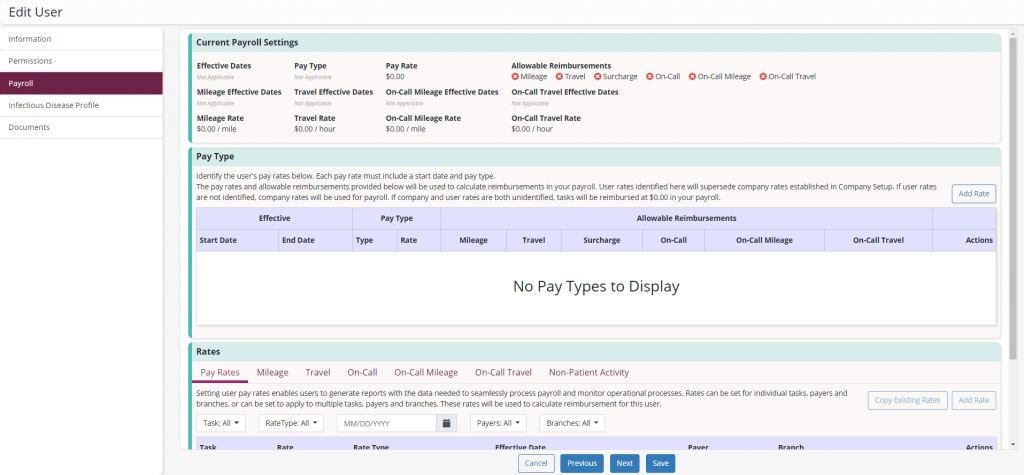 On the Infectious Disease Profile tab, click Add COVID-19 Screening to document a COVID-19 screening for the user. Complete the screening questions and click Sign Screening to sign and save the screening. When done, click Next.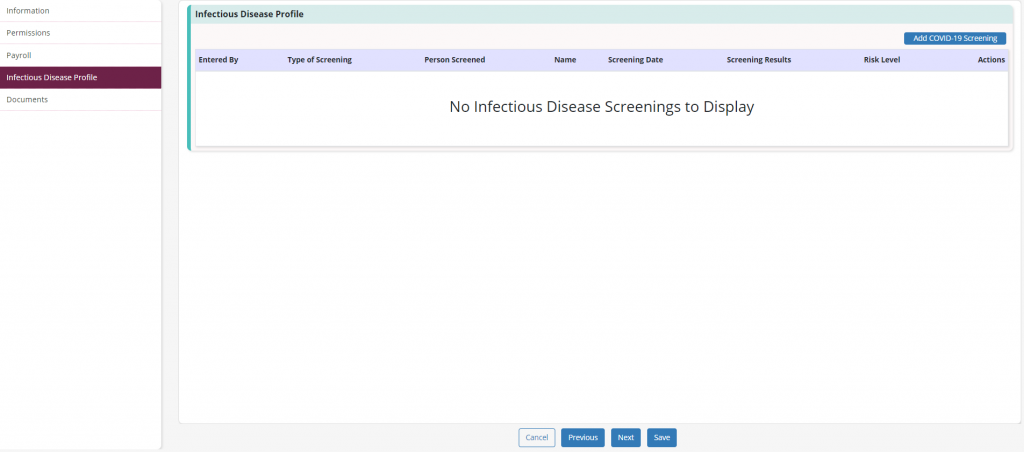 On the Documents tab, click Add Documents to upload documents to the user's profile. When done, click Save to complete the new user's profile.