Axxess Palliative Care now enables users to add and track prior authorizations for palliative care services. This enhancement streamlines billing processes and helps prevent claim denials by enabling users to verify approval from the insurance payer before rendering services to the patient.
Add and Track Authorizations
---
To add and track prior authorizations, navigate to the Patients tab and select Authorizations.
If you are working with a patient who has insurance that does not require authorizations, you will see a yellow notification that states: This patient's primary insurance does not require authorizations.

If the patient's insurance does require authorizations, click Add Authorization.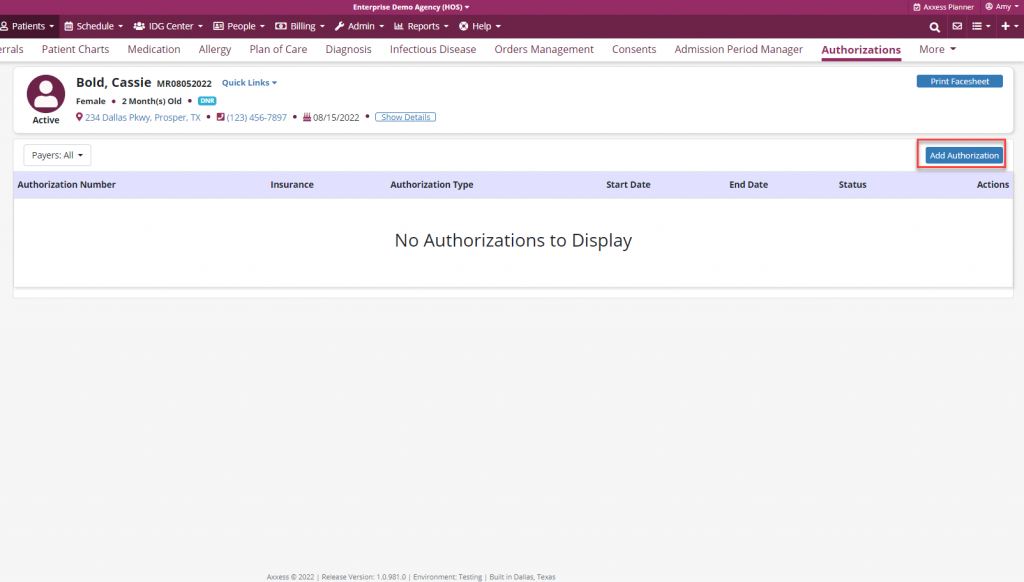 Authorizations can be set by date range, authorized units or authorized units and date range. Authorized units can be set for visits, DME, laboratory, radiology or for medications. Attachments can also be added for comprehensive documentation.
Authorizations can also be accessed from the Quick Links menus.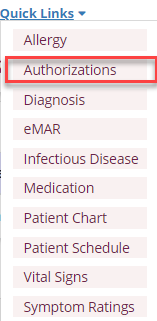 Updated on 11/22/2022