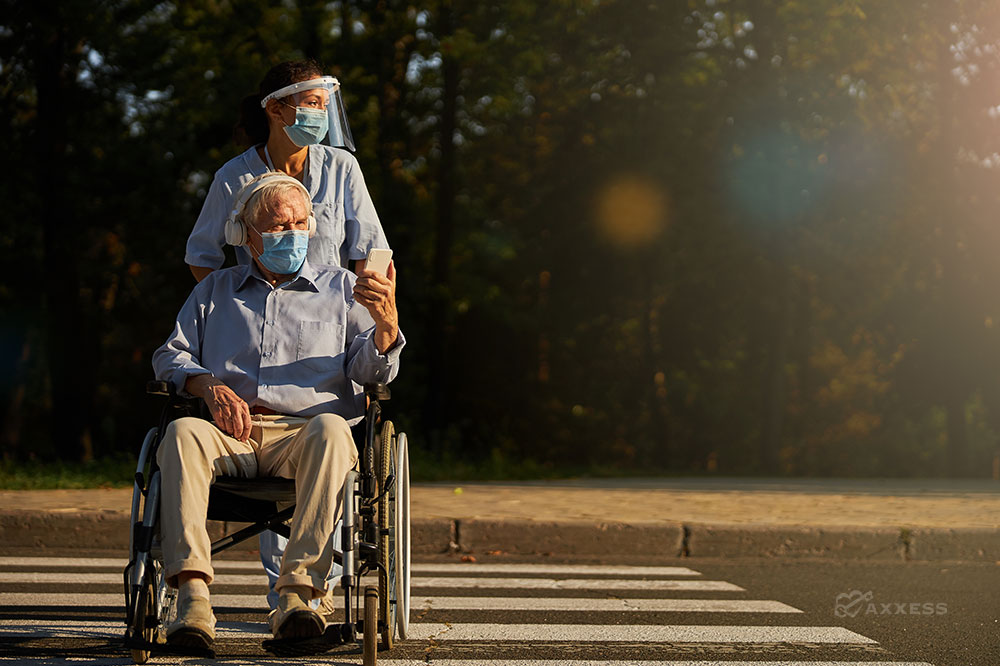 As we find ourselves entering 2022 with the pandemic still affecting hospice organizations, pulled in many directions with regulatory changes and staffing scarcities, operational success and seeing progress can be difficult.
This blog will get you back to surer footing and serve as a tool to equip you with what you need to be successful in 2022.
Hospice Checklist for Success in 2022
Quality
Beginning August 2022, a Family Caregiver Survey Rating Summary star will be posted on Care Compare as each hospice organization's overall Hospice Consumer Assessment of Healthcare Providers Systems (CAHPS) rating. Using your QAPI program to drive quality is the key to success.

February 2022 is the reporting preview period for surveys from July 2020 – March 2021
May 2022 will resume regular four quarters
The first live posted star rating will be August 2022, comparing surveys from April 2019 – December 2019 and July 2020 – September 2021, excluding the public health emergency

Workforce management is critical to driving success and retention. Make sure to cultivate these areas:

Culture: Align your efforts with your vision and mission. Define your culture, which is the character and personality of your organization. What makes your organization unique?
Employee engagement: Most factors that drive engagement are non-financial. Employees want purpose and meaning from their work. The organization must work to develop and nurture engagement, which requires a two-way relationship between employees and employers.

49.5% of employees are not engaged and 16.5% are actively disengaged
How employees experience their workload has a stronger influence on burnout
Look for characteristics, such as a negative attitude, constant stress, procrastination or a lack of trust

Invest in onboarding, training and on-going mentorship programs

Hire employees based on how they fit into your organization vs. having the required skills

Telehealth and/or remote patient monitoring
Innovative staffing models that include technology, find new ways to serve and do not compromise quality

Survey readiness should become a priority, with the Hospice FY 22 Final Rule announcing harsher "enforcement remedies" for noncompliant organizations:

Hospice programs will continue to be surveyed, at minimum, every 36 months
Condition-level deficiencies that are not corrected may result in temporary management of the hospice and noncompliant programs
Civil monetary penalties charged daily, not to exceed $10,000 a day, with the suspension of an organization's license allowed to happen concurrently
Suspension of payment for new admissions
Growth
Identify the largest growth opportunity for your organization: When assessing your referral to admission process, creating a diverse portfolio can drive a more balanced length of stay and consistency in referral and admission patterns. For example, some organizations that did not have relationships with hospitals during the onset of the pandemic experienced a decrease in referrals as skilled nursing homes closed to partners. To develop a baseline and growth strategy, review referral and admission data by referral partner from your EMR, as well as Medicare claims data.

New physician relationships
Hospitals/long-term acute care (LTAC)
Skilled nursing
Assisted living facilities (ALF)
Continuing care retirement community (CCRC)
Home health organizations
Community

Review your conversion rate and identify your organization's top five reasons that impact your Not Taken Under Care (NTUC) number. Develop a strategy to overcome the NTUC barriers to admission and reduce overall percentage for each reason.
Consider expanding into palliative care. During the public health emergency, millions of people could have benefited from interdisciplinary-centered palliative care.
Operations
Axxess Hospice, a cloud-based hospice and palliative care software, includes regulatory updates built in and a wide-ranging report center updated in real time.