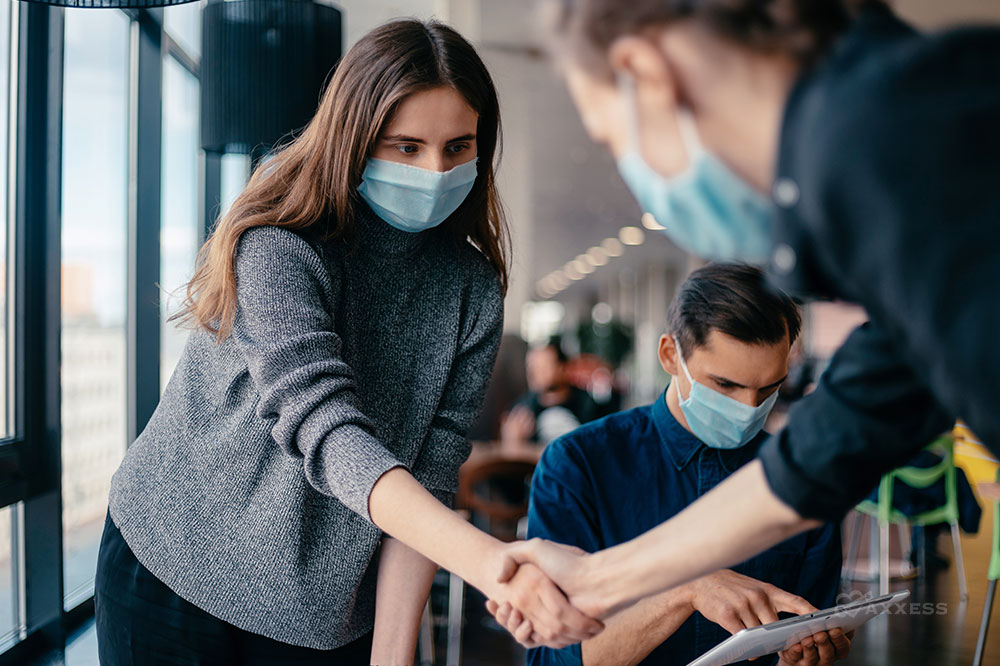 Whether your hospice organization calls them community liaisons, marketers or community educators, it is likely you have a team responsible for the growth of your business.
Successful growth strategies lean on marketing to reach those in their communities who may benefit from receiving hospice care. Understanding the difference between sales and marketing is fundamental to a successful growth strategy. Use the tips from these frequently asked questions to establish and succeed with peer-to-peer marketing relationships.
When the target is peer-to-peer, how do you prioritize your efforts?
Like building relationships anywhere, start with who and what you know. Leverage personal and professional relationships for quick wins.
Avoid trying to "drink the ocean." The key to successful marketing is targeting the audience with the best likelihood of response.
Synthesize available data to create a nice infographic and useful talking points.
Who is your marketing target?
Good potential partners are healthcare organizations that have something in common with your hospice organization.
Commonalties that could benefit a relationship include geographic location, same hospital referral sources or even your employees' contacts. Your hospice medical director or hospice physician is connected to other entities in your community and can be an excellent resource for establishing your marketing audience.
Use the publicly reported data that is available to locate peers. The Centers for Medicare and Medicaid Services (CMS) website has quality information about home health, hospice, long-term care and hospitals in one place, and is a convenient tool to target an audience based off their scores, giving you a starting point on how you can help them.
Remember, your audience size should be based off your ability to cultivate those marketing contacts effectively and continuously. You should not have a group that is so large you are not contacting them for months.
What are some ways for hospice organizations to stand out in a competitive market?
To differentiate yourself and be remembered, stand out on a personal level while remaining authentic.
Remember, you are the hospice expert, and the home health and home care professionals you are calling on are your colleagues. Educate them on realistic scenarios of patients who qualify for, and can benefit from, hospice.
Bring something of value, like your organization's quality scores or a specialized program you offer.
Avoid the ask, embrace the collaboration.
What does "owning it" look like for hospice marketing?
When in direct competition for patients, such as home health and hospice or long-term care and home health, own it and have a win/win ready to go.
The win/win may be related to quality scores, specifically Consumer Assessment of Healthcare Providers and Systems (CAHPS) scores. When a patient requires a more integrated level of care, the hospice interdisciplinary team may be the best fit. By partnering to ensure that care at home patients are receiving the right services at the right time, patient and caregiver satisfaction is improved and often reflects on the organization's CAHPS scores.
How can you leave an impact no matter the reaction?
As hospice professionals, we know the value of listening. It is very important to quickly gauge your peer's experience with, and knowledge of, hospice benefits.
If your marketing peer had a negative hospice experience in the past, empathize and try to learn the story. Take the opportunity to explain how it could have been better by giving positive examples. Never speak negatively about the hospice provider that may have provided inadequate hospice care.
Once you have established relationships, it is vital to keep track of those patients and their sources. By tracking leads, referrals and admissions, you have the opportunity to communicate with the referral source. Those are opportunities to market your organization through storytelling, standard reporting on the patient and showing gratitude for allowing your organization to care for their patient.
For in-depth information on creating an effective peer-to-peer marketing plan, watch this webinar.
Axxess Hospice, a cloud-based hospice and palliative care software, includes patient information updated in real time for more accurate, immediate updates. Keep track of referral information easily on each patient's detailed record in Axxess Hospice.