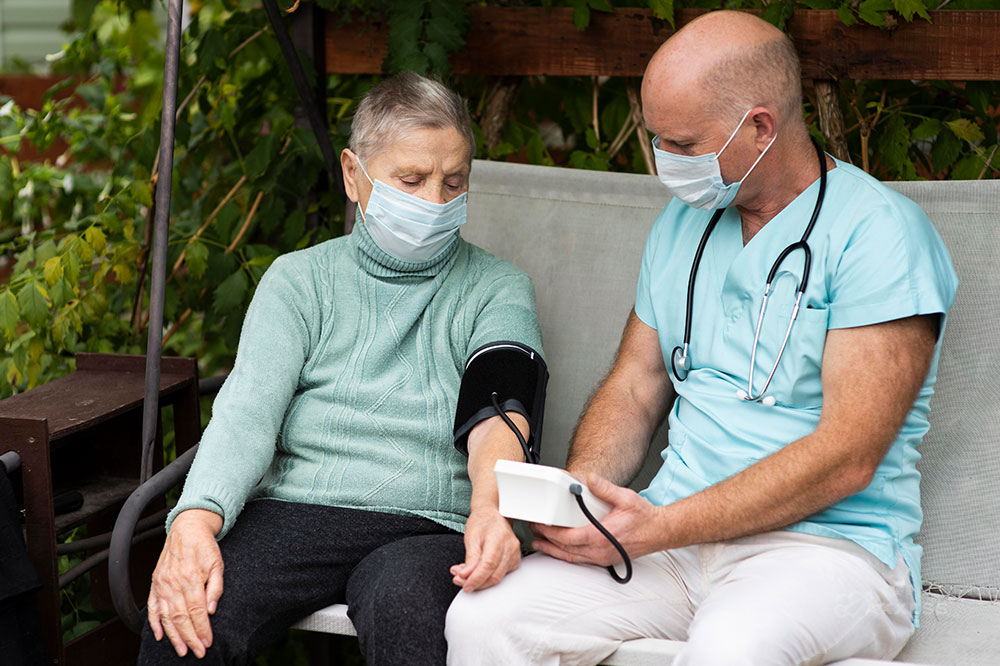 Palliative care is a hot topic in healthcare. It not only helps improve a patient's quality of life through symptom management and goals of care planning, but it also reduces many patients' revolving door readmissions to the hospital.
However, as there are many variations of palliative care that organizations are providing across the country, physician practices and hospice organizations are trying to develop an official model that is not only financially feasible but effectively provides to patient populations who need these services most. Until this happens, there are current palliative care billing guidelines that providers need to know.
Billable Palliative Care Services
Medicare Part B is the most frequent payer for palliative professional services.
Medicare Advantage organizations (MAOs) are required to provide the same services as traditional Medicare, so they also provide these services to enrollees as a professional services benefit.
Private insurance and Medicaid also cover palliative provider professional services but may require authorization to bill for consulting provider services.
Non-Billable Palliative Care Services
Many hospice and home health organizations provide non-billable palliative care services, like hospice care with involvement of the interdisciplinary group, including nurses, chaplains and social workers. While this type of service may sometimes be billed under the Medicare home health benefit, it is not billable under traditional Medicare professional services as palliative care.
Palliative Fee-for-Service Medicare Reimbursement
Fee-for-service Medicare reimbursement for palliative care services can be billed based on time and intensity codes for physicians, nurse practitioners and physician assistants. Providers can be reimbursed for advance care planning conversations, otherwise known as goals of care discussions, and can also provide services for ongoing chronic care management if time and intensity are met.
Licensed Clinical Social Workers (LCSWs) can bill for counseling services if the LCSW has a National Provider Identifier (NPI) and is billing for counseling services. The patient that is seen by the LCSW for palliative care counseling may have depression or anxiety related to their medical condition that services from the LCSW could mitigate.
The patient may also have underlying illnesses such as psychosis, schizophrenia or dementia, which could benefit from the counseling services of an LCSW. However, it is essential that the LCSW bill only for counseling services and not any other services typically associated with what a social worker in hospice or hospital settings provides.
Billing Palliative "Incident to" Visits and Split Visits
There are rules regarding "incident to" visits and split visits for billing practitioner visits.
"Incident to" visits cannot be billed in a hospital, skilled nursing facility or any institutional visit. Also, according to Medicare billing requirements, a clinic visit in a hospital outpatient or clinic setting does not qualify as a non-institutional setting.
"Incident to" billing can only be done for established patients. No matter the scope of practice of the non-physician practitioner, the physician must be physically present in the building where the "incident to" encounter takes place and must participate in a direct supervisory capacity. This type of visit works well for a palliative care clinic visit.
Split visits can be billed under either the physician or the non-physician practitioner's NPI number if both providers participated in, at minimum, the evaluation/management component of the visit and both providers document and sign their encounters.
Split visits cannot be billed for visits at a skilled nursing facility or nursing facility. Private insurance payers and state Medicaid programs may have different rules than Medicare Part B, so it is best to confirm with the insurer or the state Medicaid website for specific rules regarding these encounters.
Multiple Providers Sharing One Patient
It is important for palliative providers to ensure they are not billing for the same service on the same day as another provider. Usually, this is best managed by having the palliative provider use diagnosis codes for symptom management rather than disease diagnosis codes.
As long as the documentation shows legitimate need and different services, both providers can bill on the same day.
Providing palliative services to patients can help grow your organization's business, keep referral sources happy with reduced rehospitalization rates and assist with defining goals of care to reduce unwanted services as a patient is nearing the end stages of their disease processes.
This is the fourth of a six-part blog series delving into this line of service that is not often used but growing in recognition. Ensuring your organization knows the palliative billing rules will help protect your revenue to help you succeed in palliative care.