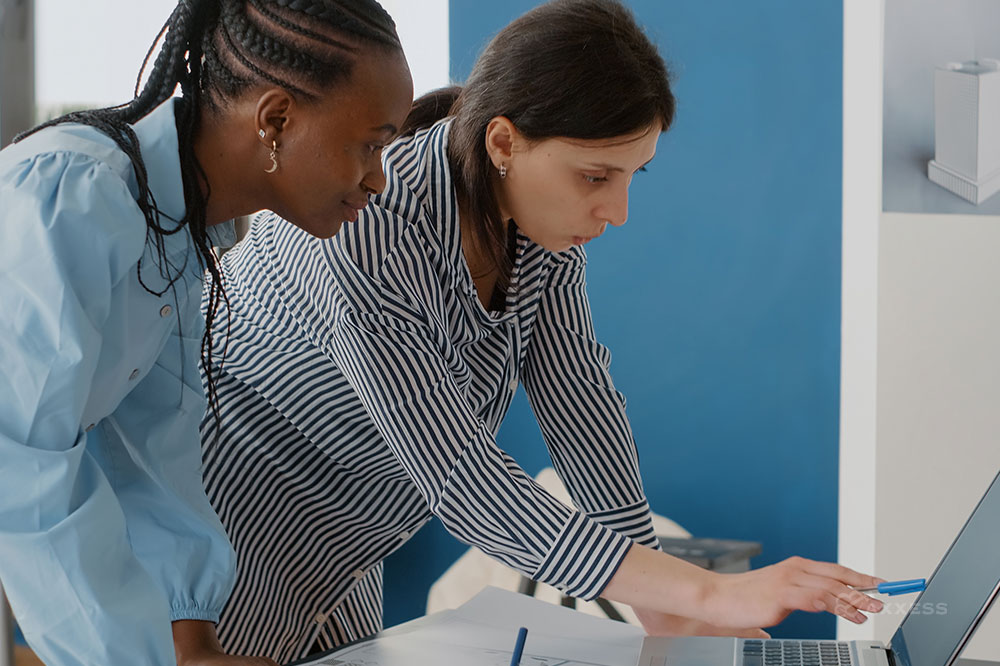 There are many benefits to becoming a Community Health Accreditation Program (CHAP) verified home health organization. Accredited organizations follow best practices and have better compliance overall. Because these organizations follow best practices, accreditation can help lessen employee turnover and increase job satisfaction and engagement.
Striving for accreditation can be a good investment for your business. Achieving accreditation can be a long, rigorous, and costly process, but it doesn't have to be.
Throughout our own verification process, Axxess worked with CHAP to review and discuss standards and deficiencies that its representatives see most often. As a result of this discussion, we have the following list of CHAP deficiencies – including how our solution solves for them and ensures that your organization remains compliant.
COMMON HOME HEALTH CHAP DEFICIENCIES
Deficiency – Comprehensive assessment includes medication regimen review.
Axxess Solution
This is one of the biggest points of compliance for CHAP. Axxess offers medication review at the comprehensive assessment and within every visit note. The solution's medication logs enable CHAP auditors the ability to see time frames and frequency of medication review. Clinicians are able to make medication changes as needed and view a comprehensive drug interaction report each visit.
Deficiency – Content of the individualized plan of care.
Axxess Solution
When ensuring compliance, CHAP is looking for a patient-specific plan of care (POC). Our solution requires the clinician to add patient-specific information to the orders and interventions when completing documentation. The Outcome and Assessment Information Set (OASIS) documentation flows automatically to quality assurance (QA) and drives the nurse to check for accuracy before signing the document. The generated POC also flows to QA and gives the clinician the ability to add problem statements and provide information specific to the patient. Clinicians should QA all documents as a general best practice.
Deficiency – Clinical record includes transfer and discharge summaries within the required time frame with evidence of the date sent.
Axxess Solution
Our solution's autogenerated transfer, discharge, and episode summaries help solve this deficiency. These summaries are trackable and flow to orders management. They do not have to be approved through QA.
Deficiency – Revised POC includes patient's progress toward measurable outcomes and goals.
Axxess Solution
Our solution provides access to the POC profile within each visit note. Here, the clinician can resolve goals and discontinue interventions in real time. There is no need to manually sync documentation. Additionally, CHAP looks for collaboration among different disciplines. Axxess calls for this collaboration between therapies and nursing within the first days of the start of care (SOC) to ensure goals are accurate and achievable.
Deficiency – Aide provides services as ordered and consistent with the aide's demonstrated competencies.
Axxess Solution
The home health aide only provides services as ordered and within their skill level. Additionally, the solution's generated aide visit notes only include tasks on the aide care plan. Supervisory visits are then completed by a registered nurse (RN) weekly in order to remain compliant.
Looking Forward
It's important to note that multiple other deficiencies are automatically solved because the solution can track training as well as areas like hand washing and infection control.
These are just a few of the home health deficiencies CHAP accreditors see most often. We have provided a worksheet with the full list of Top 10 CHAP Deficiencies, along with correlating features within Axxess solutions and general tips for staying compliant
Axxess Home Health, a cloud-based home health software, is the first care at home solution to be recognized as CHAP verified.