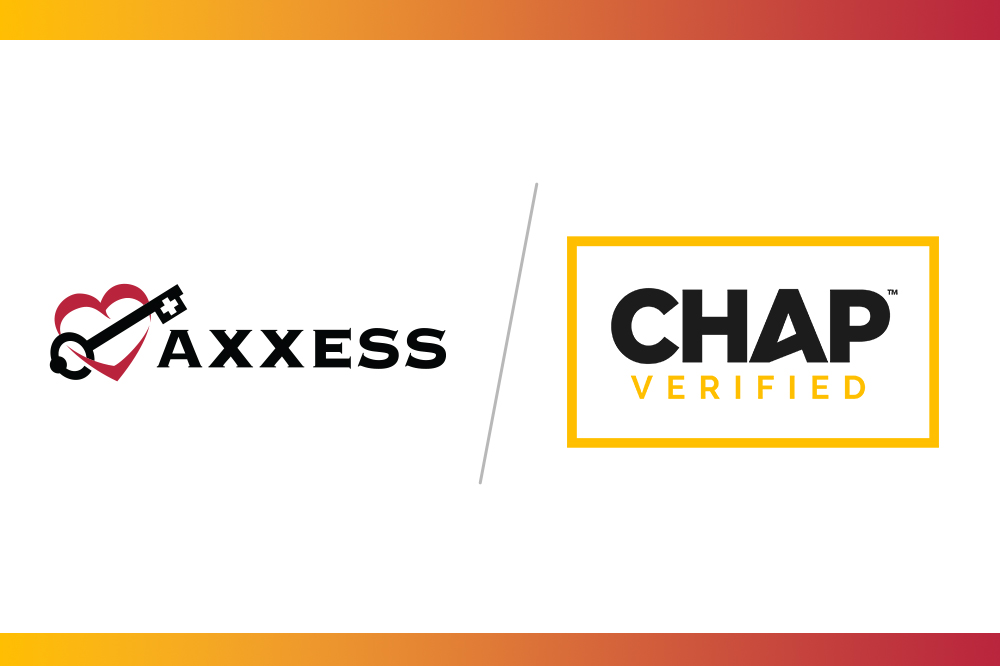 There's nothing quite like the anxiety of a surveyor popping in your home health organization for a surprise audit.
Surveys can cause even the most stringent administrator to doubt their operations. I remember the feeling well and that's why I wanted to work with a care at home software provider to help change the sentiment that comes with surveys: they don't have to be scary.
When I joined Axxess, I took my survey experience and, with other industry professionals, designed a healthcare software platform that took the stress out of the experience. Axxess is built on a foundation of guidelines. All built-in workflows follow compliance, even down to the strictest state regulations. Providers have the option to customize to their own policies and procedures, but the system will always guide you down the path of compliance.
We were confident in our solution, but it wasn't until a certain accreditation organization contacted us that we knew our work had passed the true test – Axxess was built to pass surveys.
Becoming the First "CHAP Verified" Healthcare Software Platform
We were contacted by the Community Health Accreditation Program (CHAP) because they experienced firsthand, the result of using Axxess.
Surveyors and auditors in multiple states kept noticing there were more healthcare organizations using Axxess where compliance was top of mind and that ease of use helped clinicians meet CHAP standards during the pandemic. CHAP representatives could not believe that in a time when the world was in a state of emergency, with rules changing daily, that there was a distinct pattern of excellence with Axxess users.
Representatives wanted to see for themselves, so we invited them into our corporate offices in Dallas for a three-day mock survey. CHAP auditors personally went through our systems to experience the workflows and setup of the software.
Not only did the solution follow all guidelines, but surveyors also found instances where Axxess helps organizations address the top 10 CHAP deficiencies.
Because of this, CHAP declared Axxess solutions in home health, home care, hospice and palliative care to be "CHAP Verified."
"A review of various Axxess dashboards confirmed a robust ability of the software platform to highlight strengths and areas for improvement for quality and reporting of clinical, financial and operational data for healthcare organizations," said Teresa Harbour, Senior Vice President, Accreditation, at CHAP. "Axxess is not just an electronic medical record (EMR), but a comprehensive care at home technology platform that fosters quality and compliance. Axxess has gone above and beyond to meet the needs of their clients, and their solutions clearly make the care provider experience easier."
Following the Rules
There are three accreditation bodies from which Medicare providers must be verified: Accreditation Commission for Health Care (ACHC), CHAP and the Joint Commission. All are non-profit organizations that regularly survey healthcare organizations of all sizes to ensure compliance.
Surveyors are looking at regulations from the Conditions of Participation, the Centers for Medicare and Medicaid Services (CMS), state operating manuals and state-specific guidelines. Because all areas of the business are studied, from the front-facing clinical documentation to the back-office revenue management, administrators are never quite sure what will turn up.
This is the first time an accrediting body has officially approved a healthcare software, and we couldn't be prouder. Earning this recognition is personal for me because I have been on the other side and understand the struggle of running a business whose income is affected by these surprise tests – it's hard.
My hope is that Axxess will give you the peace of mind to focus on patient outcomes because you're always survey ready.