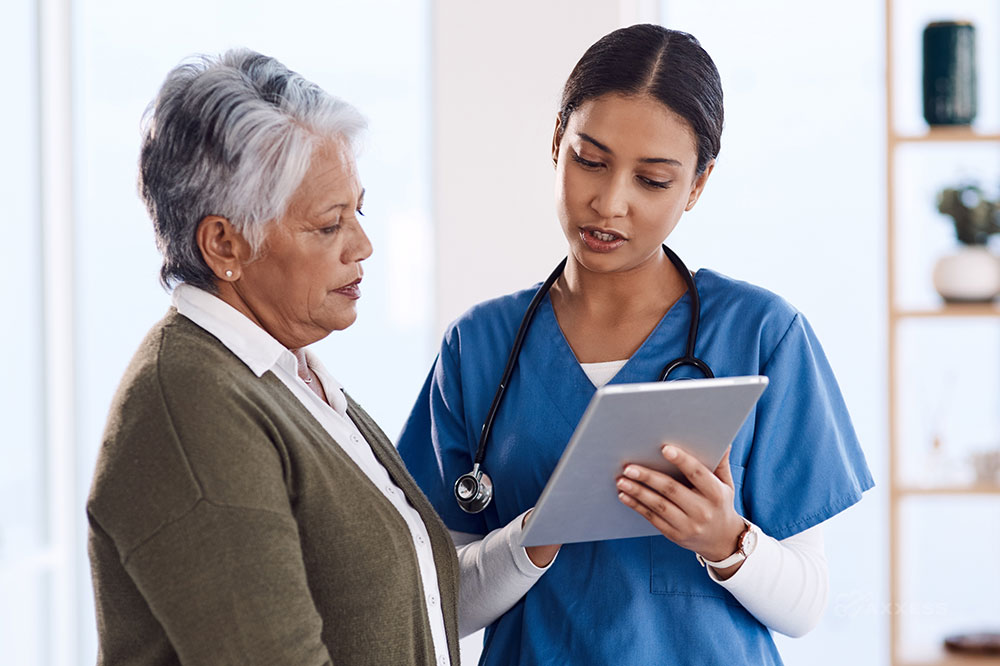 Life as a clinician in a home care organization can be hectic. Between the amount of paperwork required under various healthcare regulations and general day-to-day clerical needs, nursing tends to be only a portion of what nurses do during their day.
Cloud-based home care software can be part of the solution. This tool can make a major difference in daily ease of use and convenience. Little tasks add up, and even a few steps eliminated can save valuable time.
Why Cloud-Based is Better
Not all home care solutions use a cloud-based system. Other software requires servers and equipment to operate, necessitating space to store them and an employee to manage them. Solutions that are not cloud-based tend to only be accessible in certain ways and store a finite amount of data.
Cloud-based software is accessible anywhere, at any time. Some solutions don't even require an internet connection to use.
Cloud-based solutions share many of the benefits of home-based care over receiving care in hospitals: it's more convenient, cheaper and provides a high-quality experience for the client and clinicians.
Save Time Daily with These Features
Using features like these on a cloud-based solution is the first step to saving time on administrative tasks and spending more time working with clients. The future of healthcare is in the home, and cloud-based home care solutions will help make that possible.
Axxess Home Care, a cloud-based home care software, offers features to support every aspect of your business, from the back office to serving clients.