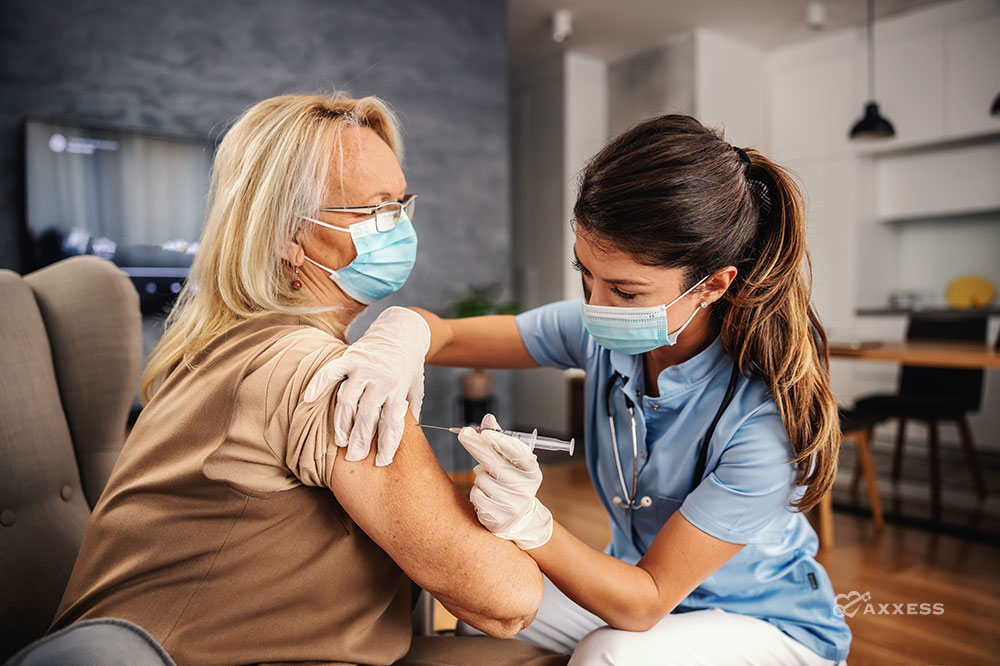 The nation's healthcare system was severely tested in 2020, leaving many providers exhausted and hopeful that the new year would bring with it some relief.
The Crystal Ball: 2021 Federal Legislative and Regulatory Outlook for Home-Based Care Agency Providers event presented clear industry predictions for providers by reflecting on the lessons the home-based care sector learned in 2020.
Below are some takeaways from the discussion.
Opportunities for Growth Stemming from the Pandemic
The COVID-19 pandemic has demonstrated the inequities in our nation's healthcare delivery system, specifically around:
The drawbacks of an "inpatient-centric" healthcare delivery system,
And the injustice of racial and ethnic inequality when it comes to access to quality healthcare and outcomes.
So while 2020 could definitely be considered "the worst of times," it can also be considered the "best of times" in terms of creating opportunities for home-based care to innovate and evolve patient care delivery through the use of technology and clinical and operational efficiencies.
Good News for Profits in 2021
The well-run home health organizations that embraced the Patient-Driven Groupings Model (PDGM) early on and leveraged it to strategically improve their utilization, manage their revenue cycle and creatively deploy their staff are positioned to thrive in 2021.
There is no doubt that home-based care is here to stay and has become recognized as an important solution for health systems in new risk-sharing reimbursement models.
And the volume of patient referrals to home health, hospice and home care will only continue to grow, making 2021 the year of new partnerships, integrations and the use of data to prove our value across the provider and payer continuum, as well as for advocacy purposes.
Healthcare Policies in 2021
In terms of the outlook under the new president-elect, the Biden healthcare plan has committed to prioritizing home care over institutional care. However, it's not clear whether that may mean an expansion of self-directed home-based care and an independent model versus organization-based care.
But the good news is that the names of members of the Biden healthcare team have been released, and these familiar names are seasoned healthcare leaders who should make it workable to advocate with our national associations and industry leaders.
Planning for Success Begins with Lessons Learned
For an in-depth look at lessons learned in 2020, watch the Crystal Ball: 2021 Federal Legislative and Regulatory Outlook for Home-Based Care Agency Providers discussion.
Axxess conducted a survey of thousands of care-at-home providers to learn 2021 priorities and concerns, with the results highlighting trends across the industry for organizations of all sizes. For information about 2021 CMS regulatory and legislative updates for home-based care, visit Axxess' Resource Center.