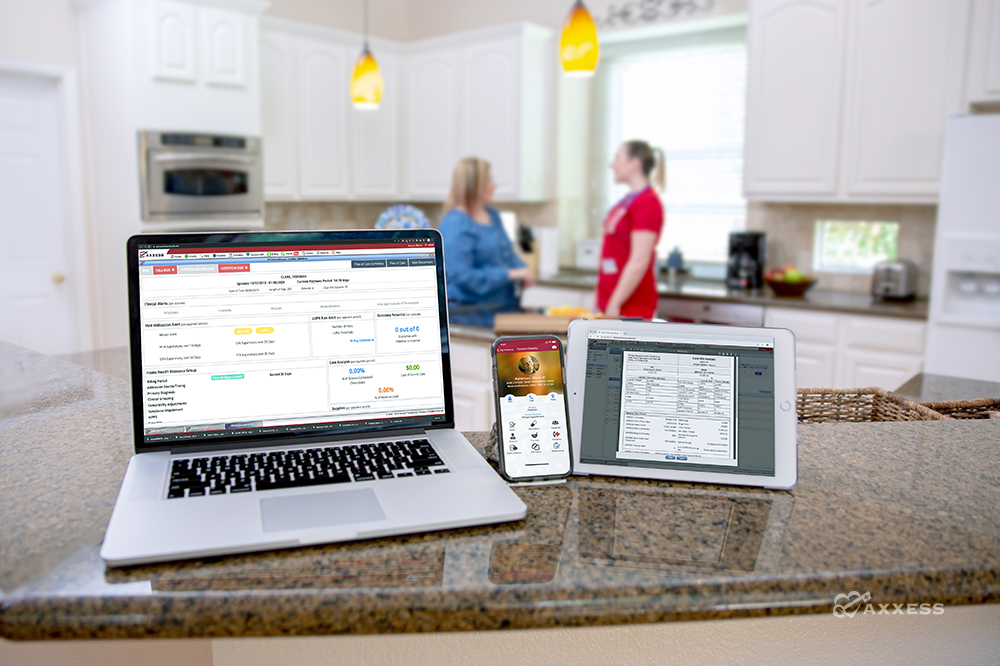 As organizations continue to adapt to the Patient-Driven Groupings Model (PDGM), one tactic that can be useful is a 30-day review.
PDGM has split the home health episode into two 30-day billing periods, which still include both a Request for Anticipated Payment (RAP) and a final claim. Each 30-day period has the same billing requirements as before but, unlike the episodic payment process of the Prospective Payment System (PPS), the billing period time frame is significantly different.
Why Perform 30-Day Reviews?
Holding a 30-day review period for each patient can help your organization guarantee payment deadlines aren't missed. If your home health software doesn't have PDGM features like the PDGM 30-Day Calendar, giving your clinicians real-time visit and assessment statuses to ensure your revenue is protected, then manually reviewing each billing period is essential. Organizations risk losing money from poor Low Utilization Payment Adjustment (LUPA) management, delayed documentation, improper groupings for second billing periods and ineffective orders management.
What Does a 30-Day Review Entail?
This review should be operational and financial, involving plan of care (POC) reviews and any billing updates.
The patient diagnosis should be re-evaluated to ensure the second billing period reimbursement is still accurate. If the primary diagnosis has been resolved, then a change in focus can affect the reimbursement by changing the grouping. Remember that an unexpected change in condition should be a significant change in condition (SCIC), which would require a new assessment (RFA-5 Other Follow-Up Assessment).
The 30-day review should then have discussions around required billing elements, such as Outcome and Assessment Information Set (OASIS) readiness, visit documentation completion and orders management.
Thrive Under PDGM With Your Home Health Software
Axxess Home Health offers a built-in PDGM Dashboard for organizations to manage patients upfront, review patient charts and evaluate level of care in real-time instead of risking revenue, allowing for better, more in-tune patient care. The PDGM Dashboard was designed by home health experts who understand how to make the most of the strict timing PDGM requires.
These 30-day reviews are a great way to ensure your clinical, operational and billing staff are completely up-to-date and any issues are identified quickly for these shorter billing periods. Axxess provides resources to answer all your PDGM questions, allowing your home health organization to succeed. Axxess Home Health software provides easy-to-use PDGM features that help your organization save time and money while ensuring compliance.