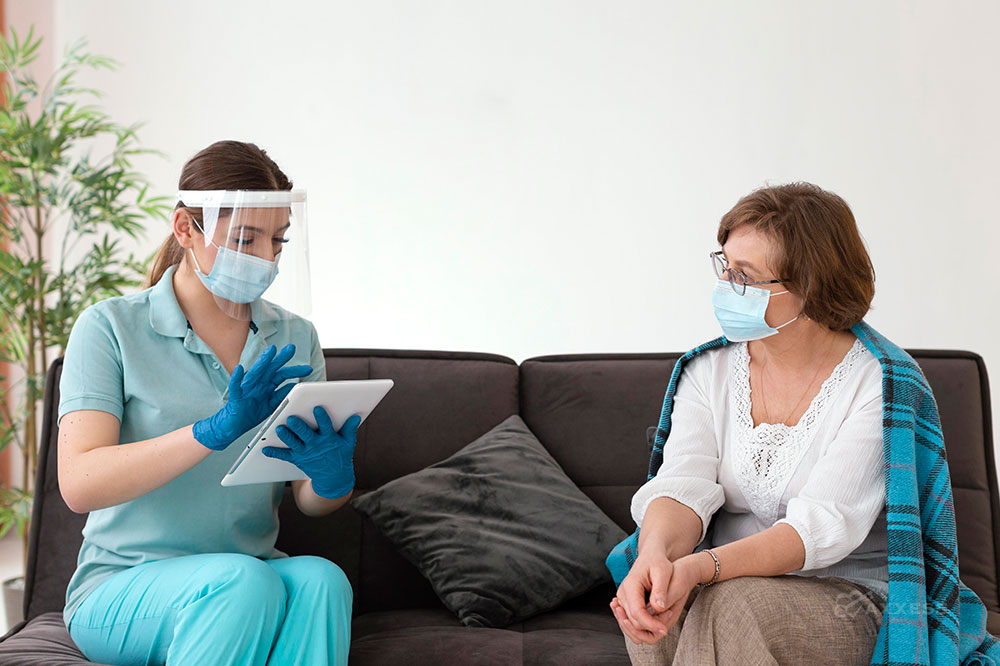 Documentation at the point of care through a home care software accelerates claim submission and reimbursement.
Axxess Home Care is creating documentation options that are accessible from any mobile device through the Axxess Home Care mobile application. While we continue to add notes to the list, we are also adding addenda to assist with mobile documentation.
Useful Mobile Addendum Documentation
As a reminder, addenda are the extra documents that an organization can add to specific task documentation. In Axxess Home Care, this is done in the Document Management tab within Company Setup.
Addenda that have been transitioned to the mobile-accessible documentation are:
The Add Order addendum is coming soon to the Axxess Home Care mobile app.
In addition, the two new addenda that have been created, and are also able to be documented from the mobile application, are the Fall Risk Assessment and Oxygen Risk Assessment.
The Fall Risk Assessment
The Fall Risk Assessment is part of several assessments in Axxess Home Care but can now be added to any task note as an addendum.
There is also a corresponding Fall Risk Quick Report available from the Client Center Quick Reports. This report gives organizations a quick view of the Fall Risk Assessments for a client and shows changes in the client's fall risk score.
The Oxygen Risk Assessment
The Oxygen Risk Assessment enables caregivers to document risks noted in homes where oxygen is in use, and documentation of risk notification is sent to the physician.
This addendum also has a corresponding Oxygen Safety Risk Quick Report for quick reference of the number of risks noted during the assessment and physician notification.
There is also a new report in the Report Center for users to view data across all branches, for any clients and client statuses. This report helps organizations demonstrate compliance with oxygen risk assessment regulations that might be in place for the state.
To add the new Fall Risk Assessment or Oxygen Risk Assessment to existing documentation, click "Edit" in the Document Management tab of Company Setup and add the desired addenda by checking the boxes. For clients requiring oxygen, and therefore an Oxygen Risk Assessment, remember to document this in the Client Chart under the Medical Information tab. This will allow an Oxygen Risk Assessment addendum to display on notes that the addendum has been attached to.
Axxess Home Care is a cloud-based home care software available on all devices for medical, non-medical and pediatric documentation needs. Remember to visit the Axxess Help Center for detailed instructions in the Recent Software Updates section for Axxess Home Care.