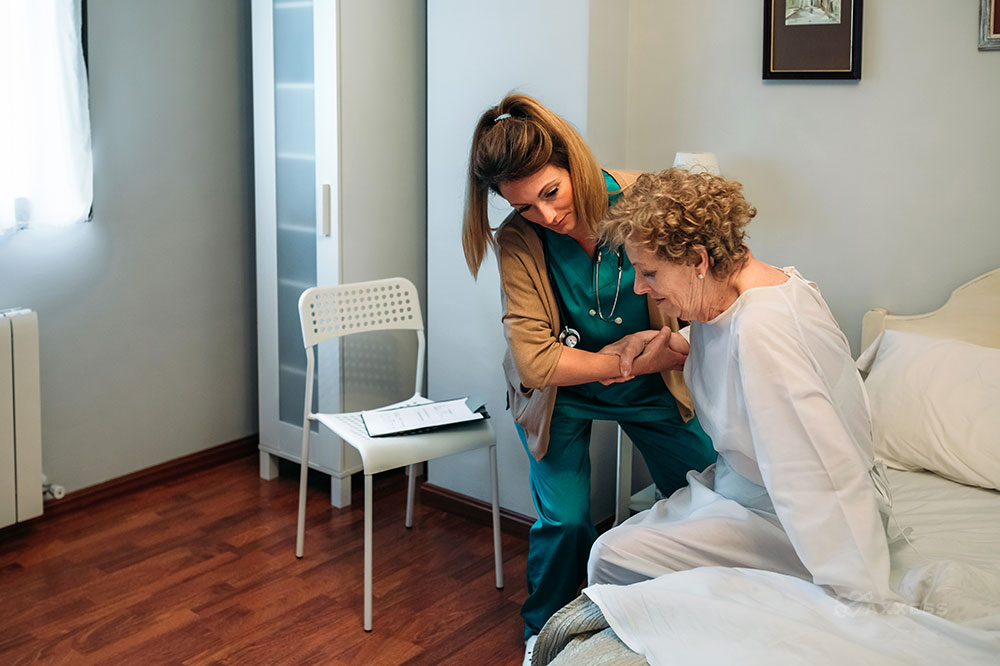 The Patient-Driven Groupings Model (PDGM) created a payment system that relies heavily on clinical characteristics to develop more payment categories, shifting reimbursement away from service quantity toward service quality.
So what can home health organizations do to properly manage visits per episode by clinical grouping under PDGM?
Plan Early:
Intake and referral: Review the face-to-face, principal diagnosis and clinical needs of the patient outlined by the referring physician or facility. This will assist the organization in coding the primary diagnosis to the highest specificity to ensure the episode of care falls into the appropriate clinical grouping. Review the initial referral to determine which disciplines of service have been ordered so you can start with the end in mind.
Plan Proactively:
Assessments (SOC/ROC/Recert/SCIC)
The clinician performing the comprehensive assessment should evaluate social determinates of care (SDOC), which are conditions in the environment that affect a wide range of health, functioning and quality-of-life outcomes and risks.
If the patient lives in an assisted living facility, have an available caregiver assist the patient with a home exercise program (HEP). This can help the patient plateau at peak function and mobility so therapy services can be completed by goal dates as planned.
Avoid over-utilization and plan for patient improvement
If the patient needs help with bathing, coordinate with the physician to determine if the patient could benefit from occupational therapy (OT) services so that the patient and caregiver can learn to safely perform personal care. Certified home health aide (CHHA) visits can then decrease, as the patient and caregiver become more independent with performing bathing safely and independently.
Incorporate results into your Quality Assessment Improvement Plan (QAPI):
It is important to track and identify whether visit utilization is appropriate and resulting in quality care provision, as well as improved patient outcomes. Utilization review will help ensure care is efficient and linked to improved patient outcomes, while also avoiding potential claim denials. If problems are identified, make this part of your performance improvement (PI) project so that it is properly studied with action strategies put in place for improvement.
Leverage Technology:
Using data analytics and impact studies, organizations can determine their appropriate visit management per episode by clinical grouping, as well as PDGM risk so they can develop an individualized plan to mitigate their risk. Intuitive software solutions will provide the necessary planning tools:

An OASIS Analysis
A Gross Margin Calculator

The Gross Margin Calculator shows your organization's gross profit and loss so you can adhere to predetermined gross margin percentages and evaluate care and utilization. It assists with financial operations by ensuring the proper steps are taken to encourage accountability and communication between financial and clinical operations.

A PDGM Center

The PDGM Center displays targeted insights into the patient-driven groupings model with real-time aggregate data. Using the information in the PDGM center, organizations can analyze critical components of PDGM, develop data-driven business decisions, review the impact of patient care and assess the impact of PDGM on revenue. The PDGM Center is updated nightly to give you the most up-to-date insights.
Take these four steps to properly manage visits per episode by clinical grouping under PDGM and ensure accurate and appropriate payment.
Axxess Home Health, a cloud-based home health software, includes a PDGM Help Center with resources to help clinicians succeed and provide quality care.