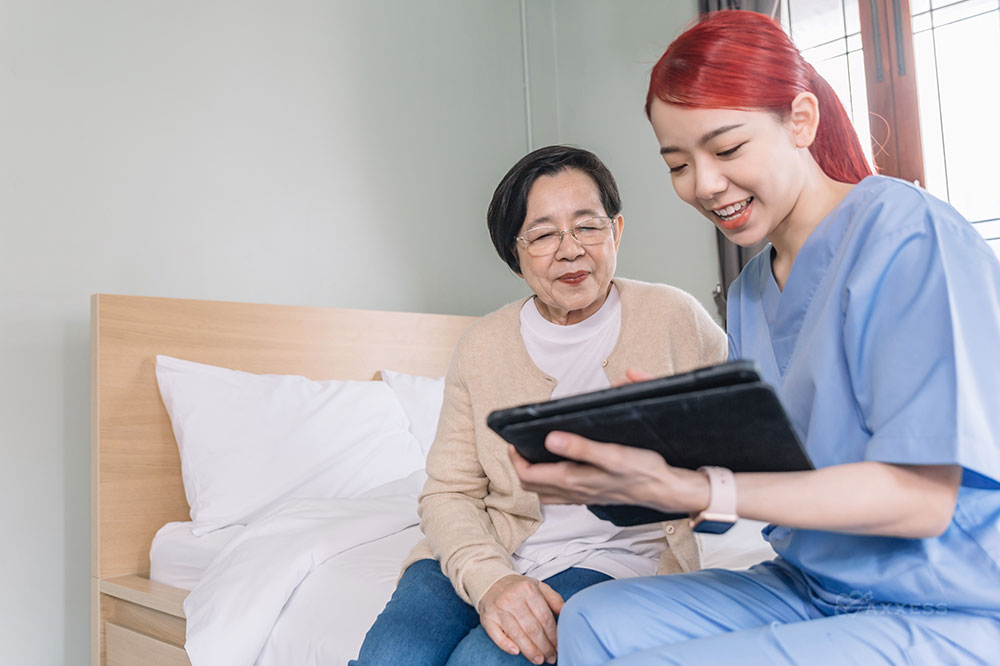 It has happened to me and I'm sure it has happened to you, too: the dreaded, but often anticipated, deficiency of caregivers not following the plan of care.
An intuitive home care software solution can help you anticipate something different on your organization's next survey. As the first healthcare solution to become CHAP verified, Axxess compiled a list of the most common deficiencies CHAP auditors find and how Axxess solutions prevent them.
1. The Custom Care Plan and Notes
The Axxess Home Care custom care plan and note can assist with caregiver documentation that follows the plan of care exactly. Once an organization develops the daily living tasks that they will provide, the care plan and note will be associated. Only the items selected as tasks to be performed for each client will display on the caregiver note.
As an added compliance measure, every task on the note requires documentation stating whether the task was completed or not, and if not, a reason is required.
2. Orders and Care Plans at the Point of Care
Another frequent deficiency that organizations receive during a survey is that professional or medical care services do not follow physician orders or the plan of care. Axxess Home Care has made it easier for clinicians to view orders and care plans by adding a link on the mobile app that lists all physician orders and care plans, as well as a quick report in the client center on the web application. This allows clinicians to quickly view any orders or care plans for the client at the point of care.
3. Custom Templates for Documentation
It is common for auditors to find a lack of documentation of the process to end services, including the reason and date that service was stopped. Axxess Home Care allows templates to be created by an organization, in addition to the numerous default templates provided. These templates can be pulled into care plans or notes whenever there is a Load Template button. A template can be created to define what documentation is needed for discharge planning. The caregiver can load the template and individualize the documentation for the specific client.
4. In-Depth Care Plan Documentation Options
Minimum care plan content not being documented is another deficiency that Axxess has a solution for. Axxess enables the documentation of frequency of services, medication profile updates, drug interactions review and equipment or supplies needed. Additionally, organizations can select to include the Conditions of Participation (CoPs) items on care plans. Selecting this option will allow for the documentation of additional required items, such as emergency preparedness, caregiver status, hospitalization risk and others, all displayed on the plan of care to be compliant with CoPs.
5. Track Employee Licenses and Training
Let's not forget about the employee's personnel file. This is an area where several deficiencies are found. One example is staff being trained in the emergency preparedness policy. Typically, this is done annually but it can be cumbersome to keep track of this review, as well as other tracked items, such as a tuberculosis (TB) test. The Axxess Home Care compliance tracking feature allows organizations to track any license or compliance items, as well as continuing education credits for employees. Expiration dates can be entered and then a reminder alert can be set for both the employee and administration 30 days prior to the expiration date.
These are only some of the ways that Axxess Home Care can help with organization success in CHAP surveys. For a complete list of the top 10 deficiencies, click here.