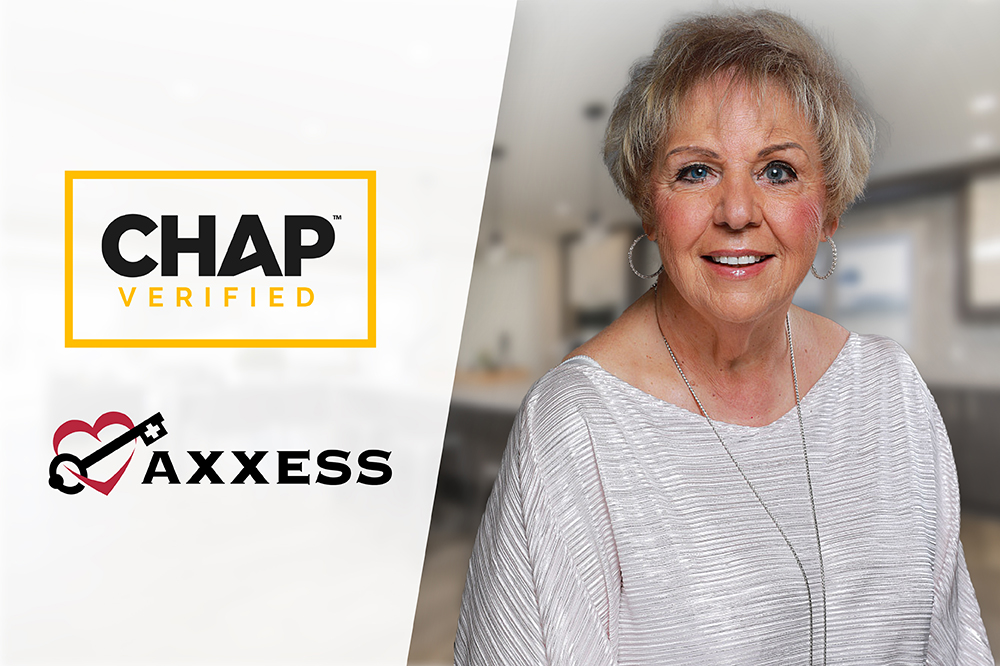 The world of healthcare technology is complex and competitive.
At Axxess, the complexity and the competition are what drives each team member. The ongoing assurance and faith in each of our Axxess teams provided by our Founder and CEO John Olajide, give each one of us a sense of pride in the excellence of our product and drive us to continually make things better.
Our recent challenge to meet the high "verified" standards of the Community Health Accreditation Program (CHAP) was like no other. While industry "firsts" are not unusual for Axxess, the CHAP verification is an honor that has never been bestowed on a healthcare software program in our industry.
Becoming CHAP Verified
The goal post was set high. Verification included CHAP site visitors visiting the Axxess office for multiple days. There were interviews with Axxess clinical staff, product managers and engineers. Deep research sessions were held with personnel on built-in compliance items with the Medicare Conditions of Participation (CoPs), as well as with CHAP's own standards.
The visit was both intense and productive.
Why Axxess Was Chosen First
With multiple software vendors in our industry, CHAP chose to pursue Axxess first, with the plan put into motion by the accreditation body itself.
Many of the CHAP site visitors were reporting quality patient outcome findings and high levels of compliance during routine clinical record reviews at required on-site visits. CHAP executives performed their own research to discover the common thread among these successful and compliant organizations: the use of Axxess as a software solution.
Meeting the CHAP Standard
Site visitors conducted an intense audit on the Axxess solution for the top ten deficiencies they find in organizations. Detailed demonstrations proved how the Axxess solution complied with each one of those areas that are often found outside of compliance in individual organizations.
What does this mean for Axxess users? Let's look at a few important benefits for organizations:
Increased confidence during a survey
If you maintain a CHAP accreditation, your organization can rest assured that the tools for all elements of the CHAP standards of excellence have been provided to you. So long as staff members follow the guidance provided, standards are easily met. Even if the organization is not a CHAP-accredited provider, be assured the tools available cover every CoP that the Centers for Medicare and Medicaid Services (CMS) require.
Surveyors are trained and very familiar with Axxess solutions
There is no need to stress having to teach your surveyors how to use the software. Axxess provides surveyor access to identified areas of each patient chart. CHAP surveyors will know where and how to get what they need to assess the quality of care and areas of compliance.
Organizations looking toward becoming CHAP-accredited will find the pathway is easy
Safeguards have been put into place within the solution to allow for ease of use and targeted compliance. Organizations can be confident that all standards for CHAP are met and an initial survey will be successful.
Be assured that the Axxess Product Team has been trained in the CHAP standards
The Axxess Product Team will continually update each solution to assure compliance with CHAP's standards of excellence.
The Axxess team is honored by CHAP's acknowledgement that our solution delivers such a high degree of compliance. Our staff works tirelessly and intentionally to improve our product and stay up to date with rules and regulations set forth by CMS and the associated accreditation bodies. This CHAP verification is just one more way the Axxess solution can provide you with quality, compliance and confidence.