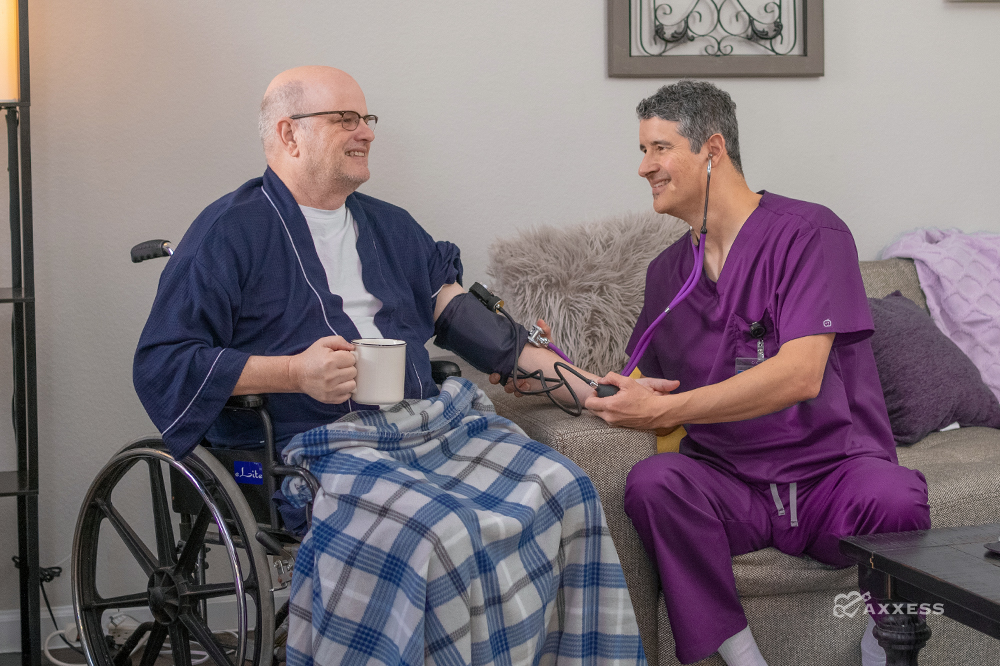 The Hospice Item Set (HIS) is one aspect of the Hospice Quality Reporting Program (HQRP) mandated by the Affordable Care Act and the Social Security Act. The HQRP is an initiative to ensure hospices provide quality care for all patients, both clinically and emotionally. The HQRP includes data submitted by hospices through the Hospice Item Set (HIS) data collection tool, and an experience of care survey, the Hospice Consumer Assessment of Healthcare Providers and Systems (CAHPS®).
Compliance with the HQRP reporting is determined by successfully fulfilling both the HIS data submission requirements and the Hospice CAHPS Survey requirements.
Axxess provides a full explanation of the importance of the HIS and the process of submitting the HIS.
Manage the HIS Process with Axxess Hospice
Our innovative Axxess Hospice software provides the HIS Export Manager to submit all HIS quality data to save your organization time and effort.
Manage the HIS process easily with automatically compiled data for accuracy and timely completion, editing HIS data as needed, and approving HIS-Admission and HIS-Discharge documents. Because it's made by hospice professionals, who know how busy hospice care is, the HIS Export Manager even has a daily countdown for each document, so deadlines (and revenue) won't be missed.
Once the documents are approved, the HIS Export Manager will generate export files and can, if needed, generate cancellations and modifications. The HIS Export Manager will also store all HIS documents in one easy-to-locate area for any review needs in the future.
Why Use the Axxess Hospice HIS Export Manager?
Accurately documenting and reporting HIS data in a timely manner is essential for hospice organizations to avoid a 2% reduction in Medicare reimbursement and ensure that their publicly reported quality data on the Centers for Medicare and Medicaid Services' (CMS) Hospice Compare website captures the excellent care the organization provides to its patients and caregivers.
Using the HIS Export Manager in Axxess' hospice software will streamline operations and protect revenue so organizations can focus on what they love to do – providing excellent, compassionate care.
More Areas for Improvement in the HQRP
Compliance with the HQRP involves the timely submission of the HIS quality measures and the Hospice CAHPS Survey results, which are completed by hospice patients' families and caregivers on their experiences with the hospice organization.
The survey results are public knowledge, and can be found on the Hospice Compare website, managed and paid for by CMS.
Axxess published a series of blogs on optimizing hospice patient and family experiences by examining questions on the CAHPS survey and exploring opportunities to improve hospice care delivery.
The goal of the Hospice CAHPS Survey and the Hospice Item Set is to standardize quality patient care and provide clear feedback to prospective patients on the clinical and emotional performance of the organization.
Axxess provides more tips and best practices in a library of useful blogs to help your hospice organization provide exceptional care.