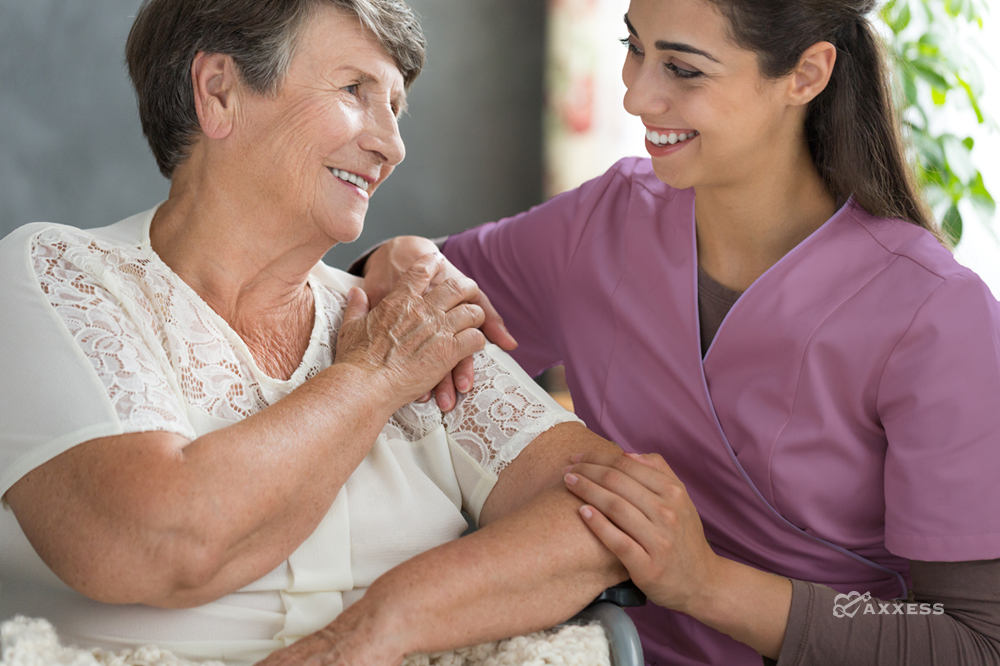 This is the first installment in a series of blogs on optimizing hospice patient and family experiences by examining each question on the CAHPS Hospice Survey and exploring opportunities to improve hospice care delivery.
The Consumer Assessment of Healthcare Providers and Systems (CAHPS) Hospice Survey empowers hospice organizations by attracting referral sources, driving business growth, and sustaining compliance with industry regulations, including the current pay-for-reporting requirements and value-based payment regulations on the industry's horizon. Additionally, by evaluating hospice patient and caregiver experiences, the CAHPS Hospice Survey delivers valuable insights to hospice organizations for ongoing efforts to improve patient and family experiences.
The CAHPS Hospice Survey was developed by the Centers for Medicare and Medicaid Services (CMS) in accordance with national priorities to reform healthcare through increased patient and family involvement, effective communication, and enhanced coordination.
Quantifying Caregiver Feedback on Hospice Care
Two months after a hospice patient's death, the survey is administered to the person most knowledgeable about the patient's care (i.e., the patient's primary informal caregiver). The survey questions address topics that CMS considers important to hospice patients and their families. Based on survey responses, CMS calculates and publicly reports survey scores to standardize performance measurement and enable benchmarking across hospice organizations.
Mandatory Surveying to Increase Transparency
As of April 2015, all Medicare-certified hospices are required to participate in the CAHPS Hospice Survey as part of CMS's ongoing transition from fee-for-service (paying by volume) to value-based reimbursement (paying for value) systems. Results of the CAHPS Hospice Survey are reported by CMS on Hospice Compare, a public platform that gives consumers convenient access to view hospices' ratings and performance to make informed healthcare decisions based on the quality of care agencies provide.
As value-based systems continue to impact the healthcare industry, publicly reported data becomes increasingly beneficial to organizations with optimal survey scores as they accrue referrals and industry partnerships. Additionally, since publicly reported data can attract or deter potential business and impact an organization's overall reputation in the healthcare industry, hospice agencies should continuously monitor performance and use this data to leverage ongoing improvement.
Elements of the CAHPS Hospice Survey
The CAHPS Hospice Survey consists of 47 questions. Forty core questions analyze hospice patient and caregiver experiences in key areas of hospice care, and the remaining seven questions comprise the About You and About Your Family Member sections of the survey, which are used for demographic analysis. The core questions are grouped into the following eight domains, which are scored and reported on Hospice Compare:
Composite Measures (comprised of multiple questions)
Communication with Family
Getting Timely Help
Treating Patient with Respect
Emotional and Spiritual Support
Help for Pain and Symptoms
Training Family to Care for Patient
Global Rating Measures (comprised of one question each)
Rating of the Hospice
Willingness to Recommend the Hospice
While the Hospice Value-Based Purchasing Model (VBPM) was postponed in 2016, CMS has continued to launch various other value-based programs and a return to the Hospice VBPM is likely in the near future. It is imperative that hospice organizations are familiar with the CAHPS Hospice Survey and understand ways to improve their ratings on each measure to maximize long-term growth and sustainability.
Improving CAHPS Hospice Survey Performance
Optimizing scores on the CAHPS Hospice Survey is ultimately based on an organization's ability to deliver a patient- and family-centered care experience. As this series reviews opportunities to improve performance on each individual survey question, the overarching theme will relate back to delivering care that is consistently centered around patients and their families.
Check upcoming installments as we review each CAHPS Hospice Survey question, beginning with questions comprising the first survey domain: Communication with Family.