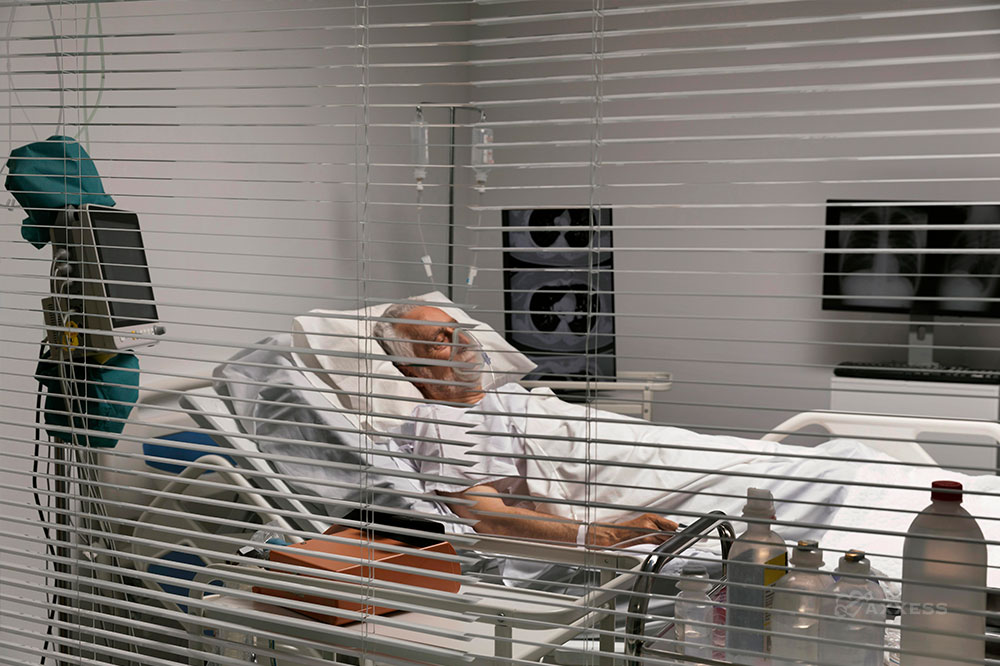 Hospices need to adjust their best practices to meet the standards required in the new Hospice Care Index (HCI).
The HCI is a claims-based quality measure reported throughout the patient's lifecycle. It is made up of 10 indicators that represent multiple aspects of care, from admission to discharge, and is an addition to the Hospice Quality Reporting Program (HQRP).
This is the sixth of 10 blogs that Axxess is releasing that detail each of the 10 quality indicators, offering tips and guidance to succeed with the new quality measure.
Indicator Six: Burdensome Transitions (Type 2)
The second of two types of burdensome transitions in the Hospice Care Index is Live Discharges from Hospice Followed by Hospitalization with the Patient Dying in the Hospital. The hospitalization must occur within two days of the hospice discharge, with the patient dying in the hospital, to count as a burdensome transition.
The Office of the Inspector General (OIG) stated concerns that a discharge process may exist in the hospice that does not address the patient's stability prior to a live discharge. The argument hospices use is that these patients revoke their services because they feel safe being classified as "full code" (non-do not resuscitate [DNR]) in case of an emergency and do not need hospice care. They believe these patients do not accept their terminal status.
The Dilemma with "Full Code" Patients
Often hospices will admit full code patients with a goal of having the hospice interdisciplinary group (IDG) work with the patients and their legal representatives to accept the prognosis and complete advance directives, which include a DNR.
Advance directives are not required in hospice care. However, it is this practice that has spurred common belief that all hospice patients must be DNR, potentially stopping eligible patients from entering.
Because many live discharges are full code, this quality measure could potentially impact decisions made on admitting eligible patients who are full code, which is a violation.
How to Address Live Discharges Appropriately
Hospices need to understand that all live discharges will be examined in a survey, including why those patients chose to revoke services.
Consider creating a protocol for high-risk revocation patients. What is the underlying need that is causing these discharges? If the reason they are leaving is that they are not being provided adequate support, then the hospice needs to know and react accordingly.
Perhaps these patients need additional support; offer them psychosocial and spiritual care more often, or even consider a higher level of care, like general inpatient or continuous care if those symptoms are present.
Use an intuitive hospice solution to flag patients in the system who might be at high risk of revocation. This feature is helpful for the IDG to pull a list of all high-risk patients and further analyze their care plans to ensure the patients are receiving the right care at the right time.

Index Earned Point Criterion: Organization score for type 2 burdensome transitions falls below the 90th percentile nationally
It is a patient's right to revoke care, just like it is the hospice's responsibility to address any factors that influence revocation over which the hospice has control.
Axxess Hospice, a cloud-based hospice and palliative care software, provides a built-in hospice workflow for easy documentation at the point of care, enabling clinicians to provide compassionate care.