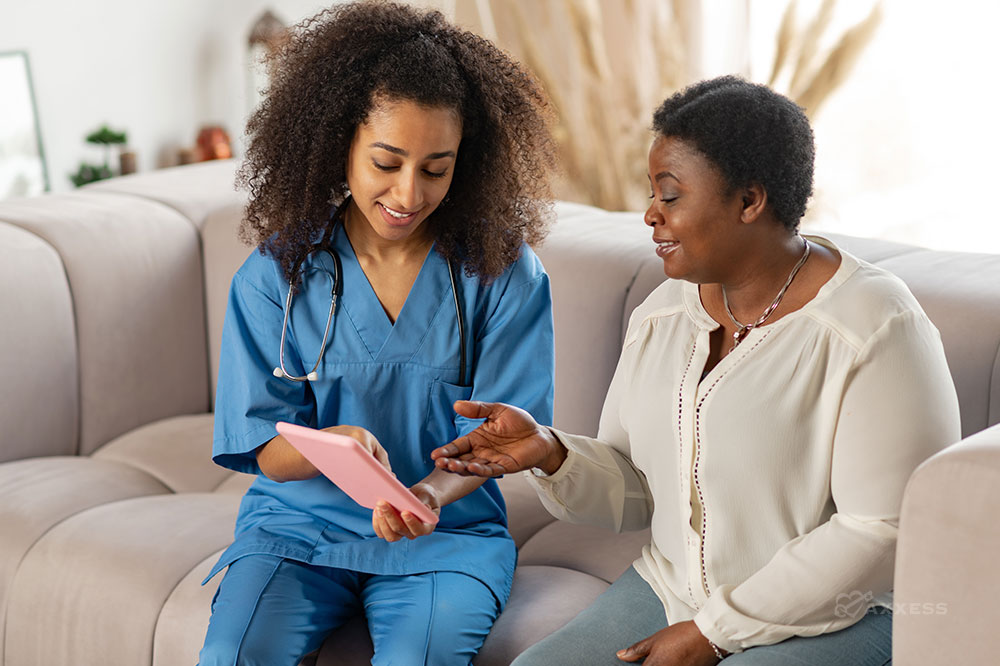 Palliative care organizations continue to define their approach to care and expand their reach and impact in the post-acute care community. Some have even benefited by leaning on accrediting bodies to ensure a sound and compliant palliative care program.
Community Health Accreditation Partner (CHAP) has introduced a new palliative accreditation to their suite of accrediting services, and Axxess is the only documentation platform that holds a CHAP verification for palliative software.
CHAP Accreditation for Palliative Care
During the CHAP verification process, auditors fully vetted our palliative solution through immersive exploration, ensuring it met each standard set forth by CHAP in the palliative environment.
Ensuring compliant care delivery is top of mind for most organizations, and utilizing a CHAP verified solution can assist an organization in delivering efficient compliant care.
Top Five Palliative Care Deficiencies
CHAP publishes the top deficiencies associated with their accreditation findings each year. Here are the top five most common palliative deficiencies and how Axxess can be leveraged to solve for them.
Deficiency: PCAC.13 – The treatment plan includes all required elements
Axxess Solution – The treatment plan requires a variety of information, including:
Scope and frequency of services
Patient and family's willingness to participate in care
Education and training for roles and responsibilities in care
Pharmacological and non-pharmacological interventions
Needed medical supplies, equipment and appliances
Measurable outcomes
Throughout the Axxess solution, from visit notes to our intuitive interdisciplinary group module, are features that support documentation to ensure compliance with this deficiency.
Deficiencies:
PCAC.8 – Psychosocial assessment is included as part of the interdisciplinary team assessment
PCAC.9 – Spiritual assessment is included as part of the interdisciplinary team assessment
Axxess Solution – The Axxess Palliative Care solution is flexible and can solve all different kinds of program models. A comprehensive psychosocial assessment and spiritual assessment are baked into the initial and comprehensive visit, ensuring that during the initial contact with the patient, whole-person care is delivered. If the team has access to social work and spiritual care as a part of their internal resources, there are additional comprehensive visit notes available to support ongoing care.
Deficiency: PCMG.9 – Job descriptions include all required elements
Axxess Solution – Axxess has robust employee and human resource (HR) management tools, including document management. With this tool, HR can keep all employee documents in one location and associate each document with an expiration date as applicable, making management of time sensitive documents an easy task.
Deficiency: PCPI.1 – Quality Assurance and Performance Improvement (QAPI) program
Axxess Solution – Axxess Palliative Care hosts multiple avenues to efficiently abstract quality data from the solution, from robust advance care planning dashboards to a suite of reports.
Additionally, advanced analytics and organization-defined dashboards can be created leveraging the Axxess Business Intelligence (BI) solution. This solution takes the data within the palliative solution and allows the organization to show you the story of the data through visual analytics.
Axxess Palliative Care, a cloud-based palliative care software, is the first solution to become CHAP verified, helping organizations avoid frequent deficiencies and provide quality care.