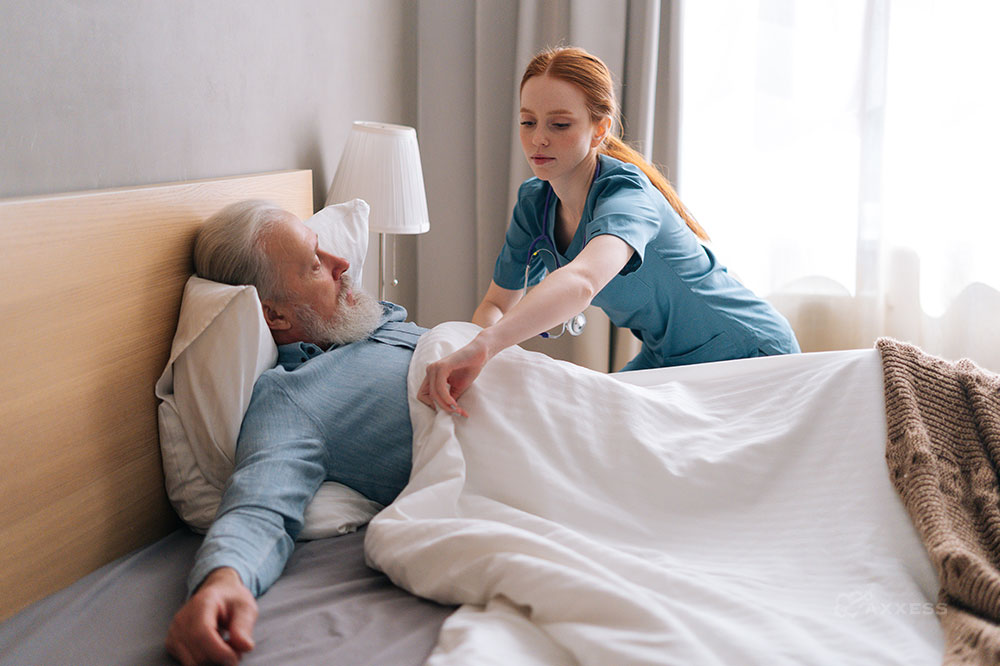 Each day, hospice professionals wonder how they will be able to provide the highest quality care while remaining compliant with ever-evolving hospice regulations and standards.
Axxess believes you can have both. Recently earning the first CHAP Verified status, Axxess Hospice enables hospice organizations to feel secure that their technology partner understands and innovates according to the CHAP Standards of Excellence.
A look at five of the top 10 deficiencies cited by CHAP demonstrates our commitment to our partners and the patients they care for daily.
1. Individualized Plan of Care
Axxess Hospice includes initial and comprehensive assessments, as well as the option of a combined initial and comprehensive assessment, that are designed to make it easy for the admitting nurse to create the patient's individualized plan of care as each body system, psychosocial conditions and spiritual needs are assessed. Located at the bottom of each assessment page, the assessment-specific plan of care section is packed with hospice-specific, compliant and fully customizable problems, goals and interventions that must be individualized prior to completing the assessment. Once admitted, interdisciplinary group (IDG) members can easily update the patient's plan of care. Updates made to the plan of care flow automatically to the patient's IDG summary for review at the next IDG meeting.
2. Hospice Aide Services
The Hospice Aide Plan of Care in Axxess Hospice flows to and populates the tasks on each hospice aide visit note, enabling you to be confident that your aides are providing care under the supervision of a skilled nurse and according to the patient-specific plan of care. Using the Axxess Hospice mobile app, hospice aides can complete compliant visit notes in a timely manner.
3. Physician Orders
Axxess Hospice is cloud-based, allowing for the most up-to-date information to be stored in the patient's chart, including physician orders. Physician orders from a prior benefit period or admission to your hospice's care are easily accessed, enabling the IDG to have full visibility into the patient's prior and current hospice care and all associated orders. Additionally, each physician order is included in the patient's IDG summary so orders can be reviewed and discussed during the IDG meeting.
4. Orders-Driven Scheduling
To ensure the patient's physician order for visits matches the patient's schedule, orders-driven scheduling is included in Axxess Hospice. The Schedule Dashboard makes it easy to see visits that have been missed or are unassigned or not started. The Frequency Watch tile enables users to quickly see when visits are over or under frequency, allowing them to evaluate the orders and support compliance with minimal effort. For more detailed information about missed, unassigned or visits that have not been started, click here.
5. Medication Profile
The Medication Profile provides seamless compliance and is designed for ease of use. The Medication Profile is found in the patient's chart with each clinical note, enabling the skilled nurse to review it during visits. Signing the medication profile during the IDG meeting is completed with just a few clicks.
For a complete list of top 10 CHAP hospice deficiencies, click here.
We've got your back because we have been in your chair. We understand the complexities of the CHAP Standards of Excellence and how to apply the standards to daily operations. Compliance has never been easier.