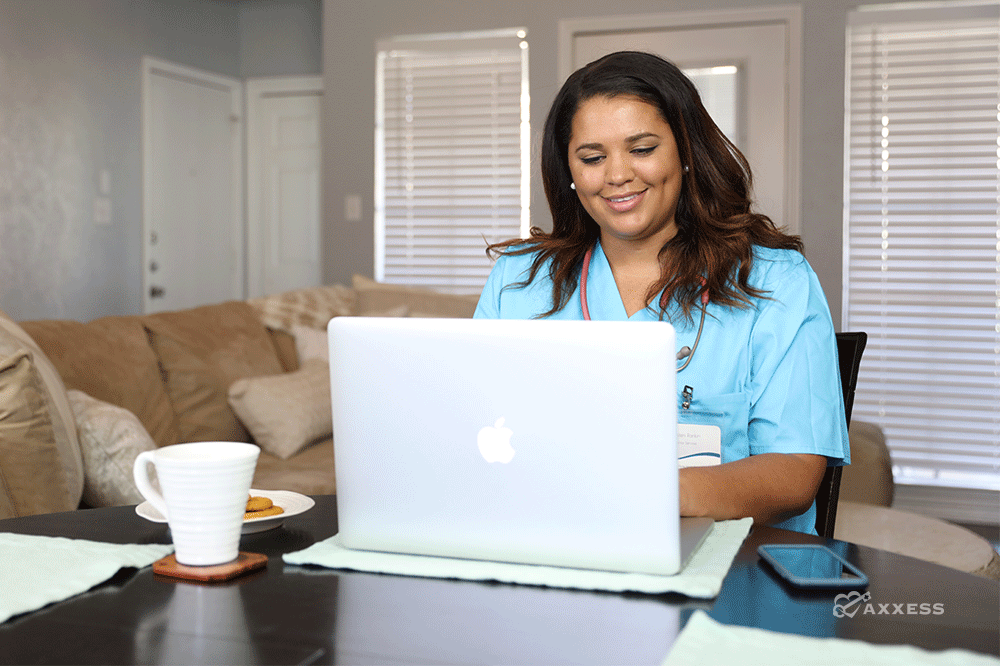 OASIS-D will introduce new requirements to the home health industry beginning January 1, 2019. Axxess released OASIS-D early to allow clinicians to become familiar with the changes before they take effect so organizations can prepare for a seamless transition in the new year.
Axxess has released blog articles and educational content to help you further prepare for success, and continues providing resources from industry experts. Read part one of our four-part blog series on OASIS-D to understand the underlying regulations, part two to review all removed, modified, and new items in OASIS-D, and part three for a systematic guide through the OASIS-D changes as an Axxess software user.
In this article, we will conclude the series by outlining consultative best practices to prepare for OASIS-D and comprehensively position your agency for success.
OASIS-D Best Practices
1. Start learning and training as early as possible.
If your organization has not already started discussing OASIS-D and training staff on the new requirements, start now.
2. Use educational materials to train and educate.
The OASIS-D Guidance Manual contains extensive information from which you can select for educational use. To alleviate time constraints and facilitate a more specialized approach to training, Axxess has provided easy-to-use resources with direct and valuable information, so training fits seamlessly into busy schedules. In addition to our OASIS-D blog series, Axxess provides tools and resources through our OASIS-D web page and Help Center, including step-by-step software instruction guides and on-demand video tutorials. Clinicians should be trained on new and changed assessment items, as well as underlying regulations behind the OASIS changes for a comprehensive understanding of OASIS-D.
3. Practice OASIS-D documentation in the software.
Axxess released OASIS-D early to enable clinicians to review the changes and practice in the software prior to the effective date. Practice by scheduling trial OASIS-D visits using mock patients in the system.
Schedule practice OASIS-D visits:
1. Create a mock patient if you do not already have one in the software.
2. In the Schedule Center, schedule an OASIS-D visit for the mock patient.
3. Click on the visit to review the assessment and practice documenting with changed and new items.
Clinicians should schedule and practice all types of OASIS-D visits:
– Start of Care
– Follow-Up
– Transfer
– Transfer Discharge
– Discharge
– Recertification
– Resumption of Care
– Death
4. Use mock OASIS-D documentation to identify any issues and provide corrective training.
Practicing OASIS-D in the software gives agencies the ability to identify and correct issues before OASIS-D is required and begins impacting outcomes. Agency leadership should work with clinicians to address issues, and administer one-on-one, focused remedial training for any clinicians with outstanding or recurring issues in mock documentation. Correcting issues early will ensure accurate data collection when OASIS-D goes into effect.
5. Revise agency practices to accommodate new regulations and optimize processes.
New industry regulations can present opportunities to revise and improve agency processes. Agencies that approach changes methodically can leverage greater productivity and benefit the organization. Collaborative data collection is an example of a new regulation that, when executed correctly, can generate greater efficiency and improve agency processes.
6. Collaborate.
With the OASIS-D changes, CMS introduced the option to collect OASIS data collaboratively. While only one assessing clinician is responsible for completing and signing the comprehensive assessment, "s/he may collaborate to collect data for all OASIS items, if agency policy allows," as stated in Chapter 1-6 of the OASIS-D Guidance Manual.
This new regulation is an opportunity for agency leadership to assess current policies and decide if incorporating collaboration will facilitate greater productivity and benefit the agency. For example, the new GG questions assess functional abilities, including mobility, self-care, prior functioning, and prior device use. Agencies may benefit by allowing collaboration so an assessing therapist can gather this information and contribute to the OASIS data collection, thus lessening the documentation burden for the primary assessing clinician and increasing efficiency.
Individuals contributing to collaborative OASIS data collection:
Can be the patient, caregiver(s), and/or other healthcare personnel (e.g., physical therapist, occupational therapist, physician, pharmacist, and/or other agency staff); and
Must have had direct contact with the patient or another means of gathering information for OASIS data collection. As stated in the OASIS-D Guidance Manual, "When collaboration is utilized, the M0090 Date assessment completed should reflect the last date the assessing clinician gathered or received any input used to complete the comprehensive assessment, including the OASIS items. When used, collaboration must occur within the appropriate time frame and consistent with data collection guidance. Any exception to this general convention concerning collaboration is identified in item-specific guidance."
7. Use system features that enhance efficiency.
Axxess has provided certain system features to increase efficiency when completing OASIS documentation. Clinicians should be knowledgeable on how to use these features. In the new Functional Abilities & Goals tab, Axxess has integrated an Apply to All feature that allows all items in a section to be completed with a single click. After selecting Apply to All, items can be edited individually as needed. Clinicians can choose to answer each row individually, or use the Apply to All feature when appropriate, to maximize efficiency and ease of use, and reduce documentation time.
8. Minimize the use of N/A and Unknown responses.
Establish an expectation that clinicians only enter N/A and Unknown responses when essential. For certain items, CMS allows the use of a dash (-) response, which indicates that no information is available. Agency leadership should reinforce CMS's expectation that dash responses are expected to be used rarely.
9. Submit any OASIS-D questions through our Support Ticketing Center.
Axxess is prepared to support your agency throughout your transition to OASIS-D. In addition to accessing our on-demand resources, we invite you to connect with us through our Support Ticketing Center for any additional questions on OASIS-D. The Support Ticketing Center delivers the fastest and most direct support, and allows you to track your requests in real time, as our industry experts answer your questions and help you prepare for OASIS-D.
10. Continue training until and after OASIS-D requirements take effect.
Ongoing OASIS education and review will ensure that accurate, high-quality data collection continues beyond the transitional period and leads to optimal clinical and financial outcomes for your agency.
Axxess is committed to your success and continues to work relentlessly to provide the tools and innovation you need to effectively manage care in the home. We look forward to helping you achieve lasting success throughout industry changes in the new year.