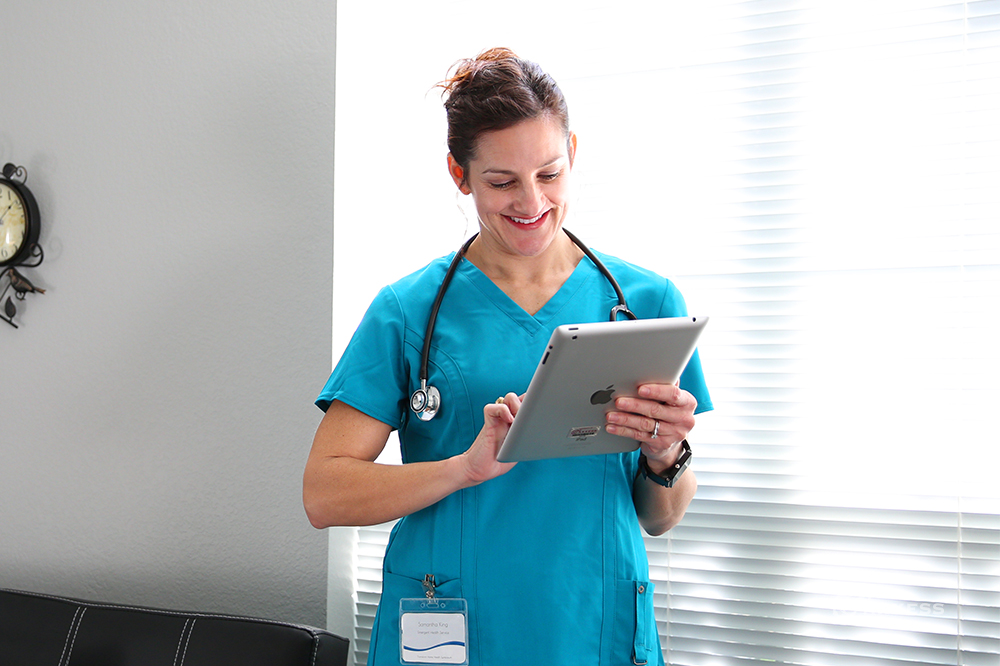 OASIS-D is coming soon to the home health industry, introducing new regulations and requirements beginning January 1, 2019. Understanding the new items and modifications in the OASIS-D assessment is essential for industry professionals to ensure accurate, high-quality data collection.
Changes from OASIS-C2 to OASIS-D include the addition of new items, revision and removal of items, different time points for certain items, and updated skip patterns. In a four-part series, we will review:
OASIS-D underlying regulations,
New and modified items,
Completing an OASIS-D assessment in Axxess AgencyCore using embedded features to optimize documentation, and
Employing best practices to successfully transition your organization to OASIS-D.
To fully understand the regulatory changes included in OASIS-D, home health professionals should first understand its background.
Background of OASIS-D

In 2007, the Institute for Healthcare Improvement (IHI), an organization committed to improving healthcare worldwide, launched the Triple Aim initiative as a summary of the key U.S. healthcare issues based on decades of prior research. As described by IHI, the Triple Aim is "a framework for optimizing health system performance by simultaneously focusing on the health of a population, the experience of care for individuals within that population, and the per capita cost of providing that care."
The Centers for Medicare and Medicaid Services (CMS) ultimately adopted the Triple Aim campaign as part of the national strategy to improve healthcare in the United States, and several laws were subsequently established to improve the quality of U.S. healthcare systems, including the Deficit Reduction Act (DRA) and the Improving Medicare Post-Acute Care Transformation (IMPACT) Act.
Why is OASIS Changing Now?
The OASIS instrument contains standardized items that allow clinicians to collect and report data that is comparable across care settings. Patient outcomes reported through the OASIS provide insight into agencies' performance, allowing CMS to allocate reimbursement accordingly. CMS revises the OASIS tool as needed to comply with the evolving focus and development of the healthcare industry. As stated in the OASIS-D Guidance Manual provided by CMS, the primary reason for revising OASIS-C2 to OASIS-D is to "increase standardization across post-acute care (PAC) settings to enable calculation of standardized, cross-setting QMs, pursuant to the provisions of the IMPACT Act. Standardized patient assessment data elements (SPADEs) are questions and response options that are identical in all four PAC assessment instruments, and to which identical standards and definitions apply."
OASIS-D Impact
There are several CMS programs impacted by the changes to OASIS-D and increased focus on value-based care:
Home Health Value-Based Purchasing (HHVBP) rewards agencies based on attaining optimal quality measures, outcome measures, HHCAHPS survey results, and other performance indicators. Agencies with positive outcomes in functional areas will be compensated for delivering value in patient care. Improved process and outcome measures will also lead to increased reimbursement.
The Home Health Groupings Model (HHGM) has evolved into the Patient-Driven Groupings Model (PDGM), which emphasizes value over volume. The PDGM will initiate 30-day payment periods and allocate more reimbursement for home health services provided in the first 30 days of the 60-day care episode. Additionally, the PDGM will introduce varying LUPA thresholds from two to six visits per 30-day payment period, depending on the patient's assigned payment group. When implemented, the PDGM will also include referral sources in case-mix weight calculations, where hospital-based referrals will receive more case-mix weight than community-based referrals.
It is important for home healthcare organizations and professionals to understand OASIS-D changes and adopt best practices for documentation, given the impact on reimbursements and value of care provided. Ongoing review of the specific measures impacting value-based reimbursement on Home Health Compare, your Quality of Patient Care Star Rating (based on quality measures), and your Patient Survey Summary Star Rating (based on HHCAHPS surveys) is essential for long-term success.
Delivering Value in Home Healthcare
Home health agencies, hospitals, rehabilitation facilities, and skilled nursing facilities are compensated based on the level of value and presence of quality in their care delivery, as evidenced by improvement in patient quality measures.
Providing optimal, patient-centered care resulting in improved patient health relies on home health agencies and providers maintaining a constant focus on the core objectives behind home healthcare and aligning organizational objectives with the components of the Triple Aim.
A thorough assessment and accurate OASIS completion are essential to deliver high-quality, valuable home healthcare services and achieve optimal outcomes. Stay tuned for upcoming blog installments in this four-part OASIS-D series reviewing new and modified items, easy-to-follow OASIS-D assessment instructions, workable staff education and resources, and consultative best practices to systematically prepare your organization for a successful transition to OASIS-D.