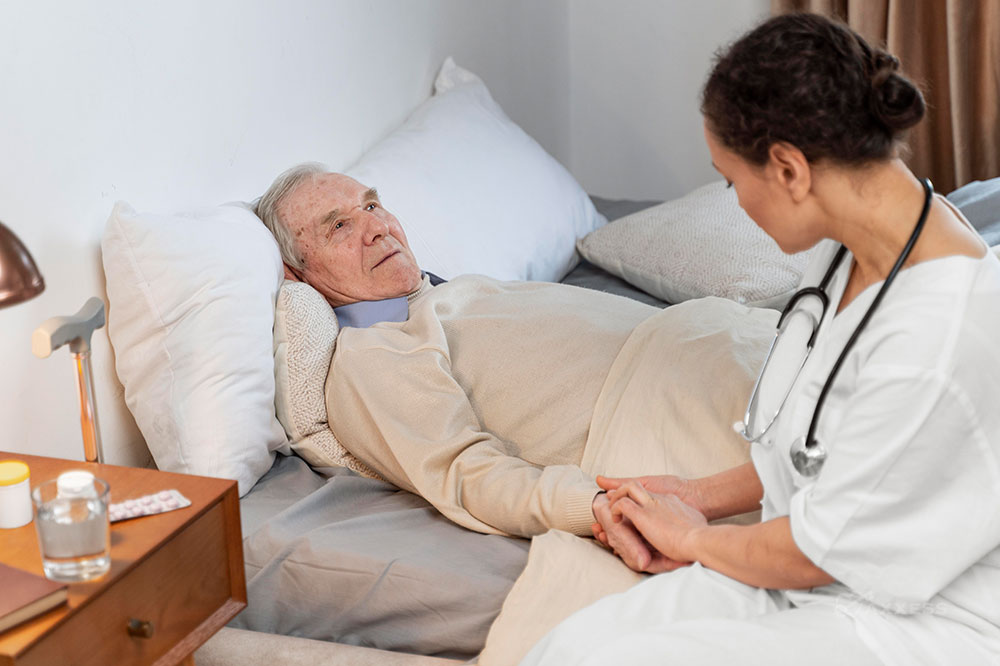 The Hospice Care Index (HCI) is a claims-based quality measure reported throughout the patient's lifecycle. It is made up of 10 indicators that represent multiple aspects of care, from admission to discharge, and is part of the Hospice Quality Reporting Program (HQRP). These quality scores are publicly reported and are a major driver in new referrals.
This is the tenth and final blog that Axxess is releasing that details each of the quality indicators, offering tips and guidance to succeed with the quality measure.
Indicator 10: Visits Near Death
A hospice patient's physical and emotional needs often increase during their last days of life. This could include increased pain, shortness of breath, mental distress or other symptoms. The tenth HCI measure focuses on visits the hospice patient receives during that time.
This indicator measure was designed to monitor the number of skilled nursing visits from registered nurses (RN), licensed practical nurses (LPN), licensed vocational nurses (LVN) and social workers in the patient's last three days of life. Unlike the Service-Intensity Add-on (SIA) payments, this indicator includes LPN and LVN visits.

Index Earned Point Criterion: If the percentage of patients who died and received a visit from a skilled nurse or social worker in their last three days of life falls above the tenth percentile nationally
Two Ways to Meet This Criteria
1. Create a Benchmark Process: Implement procedures to follow once a patient shows signs of imminent death, such as their Palliative Performance Scale (PPS) score dropping below 10-20%.
2. Imminence of Death Assessment: Make sure your team is educated on identifying when a patient is in their last days of life. An Imminence of Death Assessment built into a hospice solution can help clinicians with this.
Once standard procedures have been set, skilled nursing and social work visits should be prioritized for applicable patients and their plans of care. It is also helpful to monitor the Centers for Medicare and Medicaid Services' (CMS) hospice quality announcements page for any updates, potential changes and tips for success.
Axxess Hospice, a cloud-based hospice software, includes simple built-in hospice tools, like a minutes of death assessment, for accurate and in-depth documentation.