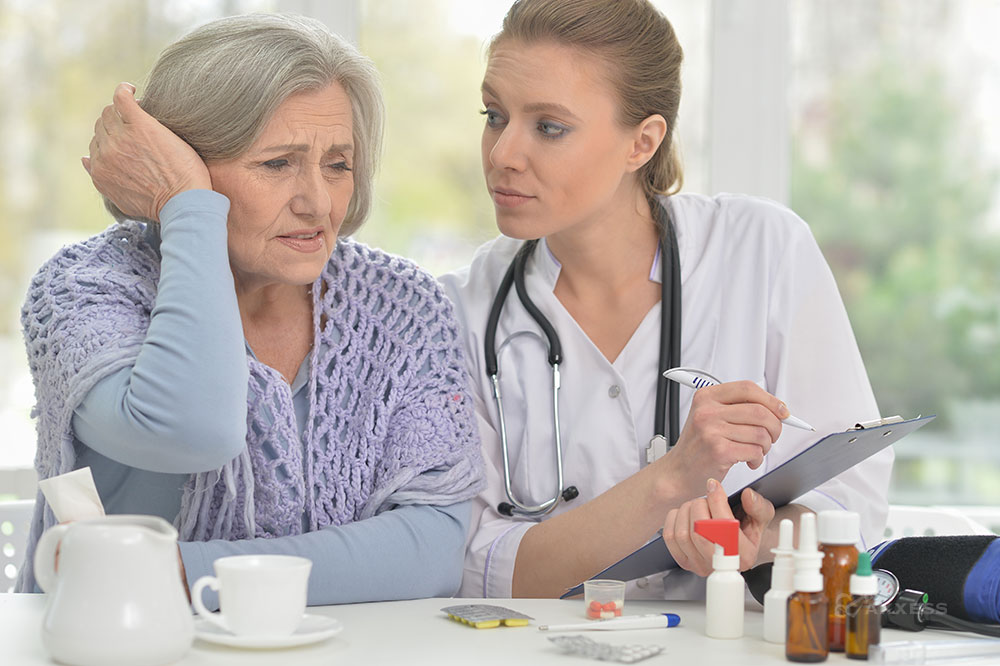 In the past, the Outcome and Assessment Information Set (OASIS) has done little to assess the cognitive function of the patient. Now, Section C of the OASIS-E manual includes guidance for that, as well as for signs and symptoms of delirium. This section contains useful tools and guidance for specific items within the assessment.
Home health providers must use OASIS-E beginning January 1, 2023. Providers need to be aware of changes to the OASIS instrument with this updated version. This is the fourth blog in the Axxess series reviewing each section.
Brief Interview for Mental Status
The Brief Interview for Mental Status (BIMS) is a standardized tool that provides the assessing and treating clinician with useful information as to whether the patient should be investigated for a dementia diagnosis. BIMS is not used to diagnose dementia, but it can assist the clinician in determining if a more intense evaluation by a physician is needed for an actual diagnosis.
Scoring here can assist in identifying social determinants of health risk factors and basic needs. This standardized test can be easily replicated. Therefore, the results are more likely to be consistent with tests performed by other care providers.
Confusion Assessment Method
The second part of Section C will assist the clinician in determining delirium or confusion. The Confusion Assessment Method (CAM) is a standardized evidence-based tool that enables clinicians who have not been formally trained in psychiatric testing to identify and recognize confusion and delirium accurately. The CAM assessment includes four areas that help clinicians distinguish delirium and confusion from other kinds of cognitive impairment.
Predisposing risk factors include, but are not limited to, increased aging, current forms of dementia, comorbidities, impaired vision or hearing and a history of delirium and confusion. Risk factors include pain, dehydration, sepsis, electrolyte disturbance, urinary retention, fecal impaction and high-risk medications. Many of these risk factors correlate with other OASIS-E items. For instance, B0200 Hearing and B1000 Vision should be considered when responding to the CAM items. Clinicians should also consider items A2120 and A2121 as they relate to high-risk medications.
Challenges Completing Section C
The biggest challenge any clinician will face with this section of the OASIS-E assessment is taking the time to understand the meaning behind the assessment items and using the information in other parts of the assessment to respond accurately. As mentioned above, there are other OASIS items that might lead to the clinical response but once corrected could improve the scoring. For instance, confusion and delirium are frequently a symptom of a urinary tract infection. However, once the infection is cleared, the confusion resolves itself. This understanding and corrective action can lead to significantly better outcomes.
Strategies for Accurate and Complete Coding
Any time clinicians are responding to items that involve the cognitive status of a patient, it is important they attempt to include caregivers or family members to ensure the most accurate responses. For instance, a patient is unlikely to remember or admit to frequency of confused episodes. This is especially important for C0100, "Should Brief Interview for Mental Status be Conducted?" If a caregiver or family member is not available at the time of the assessment, the clinician should consider taking the entire five days allotted by the Centers for Medicare and Medicaid Services to complete the assessment so they have time to speak with the caregiver or family member.
The most valuable strategy is to educate staff on the intent of the item and understanding of how other items in the assessment may be impacted by inaccurate responses. This is not an easy assessment section. Time and effort must be put into learning how to use and score the screening tools required.
Items about confusion and anxiety have been part of the OASIS assessment for many years. Using the additional OASIS-E items included in this portion of the assessment will increase the accuracy of the information overall and lead to better outcomes.
Axxess Home Health, a cloud-based home health software, includes OASIS features built in for accuracy, like an OASIS scrubber that audits documentation for inconsistencies and warnings.