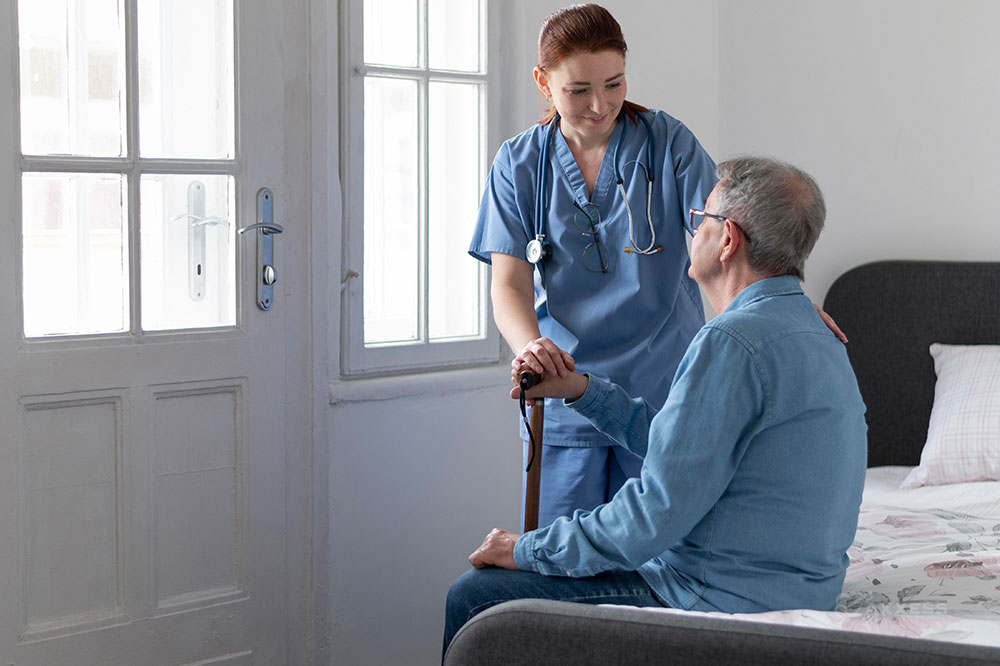 Clinicians working for care at home organizations strive to provide the best outcomes for their patients with an individualized plan of care that reflects each patient's needs and current living situation. The Outcome and Assessment Information Set (OASIS) can guide clinicians to ensure their patients can remain safely in their home.
Home health providers must use OASIS-E beginning January 1, 2023. Providers need to be aware of changes to the OASIS instrument with this updated version. This is the sixth blog in the Axxess series reviewing each section.
Health Conditions and Value-Based Purchasing
Section J, which focuses on health conditions, may be one of the most important sections of OASIS-E. Avoiding hospitalizations and emergency room visits will carry 35% of the weight for value-based purchasing (VBP). While new items added to Section J of OASIS-E are not specifically measured, nor do they directly affect value-based purchasing, this entire section could have significant consequences if not assessed correctly.
For instance, item M1033 Risk for Hospitalization is not a new OASIS item. However, the response here may be heavily dependent of the precise evaluation and response to items J0510-J0530 relative to pain, J1800-J1900 relative to falls and M1400 relative to dyspnea. The accurate assessment for pain, falls and dyspnea are key indicators for hospitalization risk. Conditions such as congestive heart failure and COPD (causing dyspnea and falls) are among the leading causes of hospitalizations in the United States.
Tips for Completing Section J
The biggest challenge clinicians will face when completing OASIS-E Section J is getting accurate information. Prior to the start of care comprehensive assessment, home health organizations should arrange to connect with the family and caregivers either in person or through telecommunication to assist in gathering the information about the patient's pain, risk of falls and other related health conditions.
Clinicians need to be aware of how each of these assessment areas affect the risk for hospitalization and therefore have a significant impact on VBP. Addressing each of these items as thoroughly as possible and designing a plan of care around the risks will help mitigate potential hospitalizations or ER visits.
Managing Hospitalization Risks
There are several ways clinicians can look to other members of their team in different disciplines to assure the patient's home is as free from fall risk as possible. For instance, the occupational therapist can evaluate the home and note necessary accommodations that should be part of the care plan. The respiratory therapist could complete a respiratory assessment and plan for conditions causing dyspnea. Pain should be evaluated frequently and adjustments in medications should be made if current treatment is not effective.
If the assessment indicates risks for hospitalization, clinicians should consider recommendations for remote care monitoring with these patients. ER visits or hospitalizations can often be avoided using remote visits for recommendations of medications or treatment.
As home health organizations work to improve patient outcomes, the insights gleaned from the OASIS assessment can guide clinical teams in creating plans to mitigate risk and set patients up for success.
Axxess Home Health, a cloud-based home health software, includes OASIS features built in for accuracy, like an OASIS scrubber that audits documentation for inconsistencies and warnings.