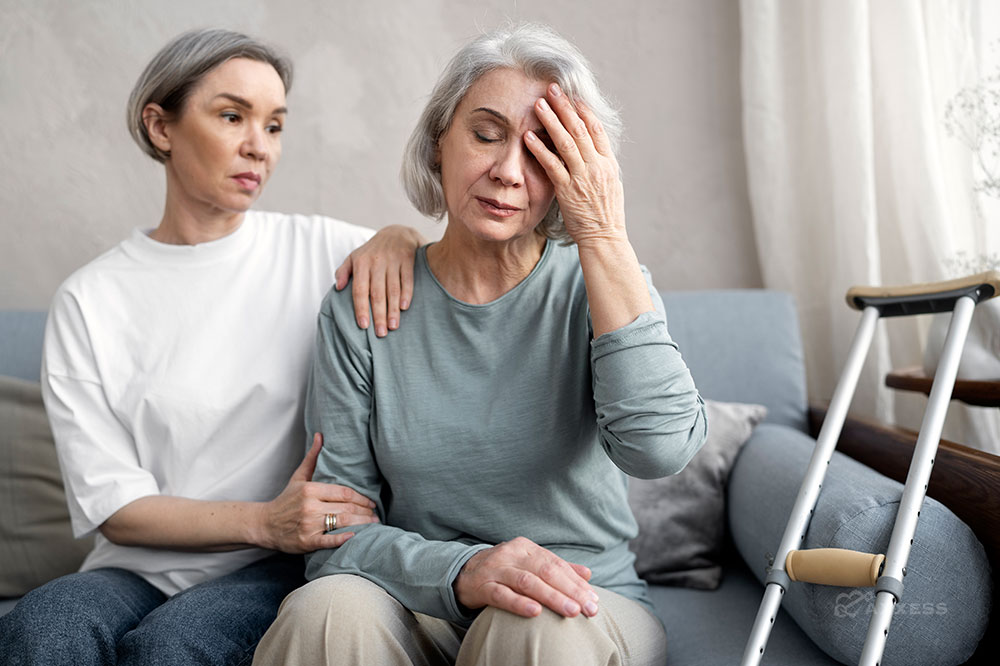 Checking a patient's mood and looking for any potential mood disorders can be extremely helpful in determining if the patient will successfully improve their overall health. It's important for clinicians completing the Outcome and Assessment Information Set (OASIS) to look for any mood-related concerns, as those may affect other sections of the assessment.
Home health providers must use OASIS-E beginning January 1, 2023. Providers need to be aware of changes to the OASIS instrument with this updated version. This is the fifth blog in the Axxess series reviewing each section.
Signs of a Mood Disorder
A patient with a mood disorder may be pessimistic, withdrawn or uninterested in activities they used to enjoy. They may have difficulty participating in programs or treatments designed to improve their overall health. While the OASIS-E patient mood interview is not a diagnostic tool, it is beneficial in determining the potential for moderate to serious depression requiring further treatment and intervention.
Underdiagnosed or undertreated mood disorders are often associated with non-compliance and significant morbidity. Identifying potential mood disorders at the beginning of care provides clinicians with the opportunity to intervene earlier and help patients access the treatment they need.
Tips for Completing OASIS-E Section D
OASIS-E section D includes a patient mood interview, which utilizes Patient Health Questionnaire (PHQ) sections PHQ-2 to 9. Many home health clinicians are comfortable conducting PHQ-2, which asks if the patient has little interest or pleasure in doing things and if they are feeling down, depressed or hopeless. However, PHQ-9 is much more comprehensive with seven additional questions. Clinicians will need significant training on how to conduct the assessment.
Clinicians should take time to learn how to complete the patient mood interview whenever necessary. This is a more complex interview process, and the scoring adds to the time needed to complete. Communicating findings with the physician or practitioner in charge will be an additional responsibility for every clinician involved in this process.
It's also important clinicians understand that the scoring of the assessment tool does not automatically mean that the patient has a diagnosis of depression or another mood disorder. The assessment is a tool that helps clinicians get their patients the care they need to successfully reach their goals and improve outcomes.
Axxess Home Health, a cloud-based home health software, includes OASIS features built in for accuracy, like an OASIS scrubber that audits documentation for inconsistencies and warnings.