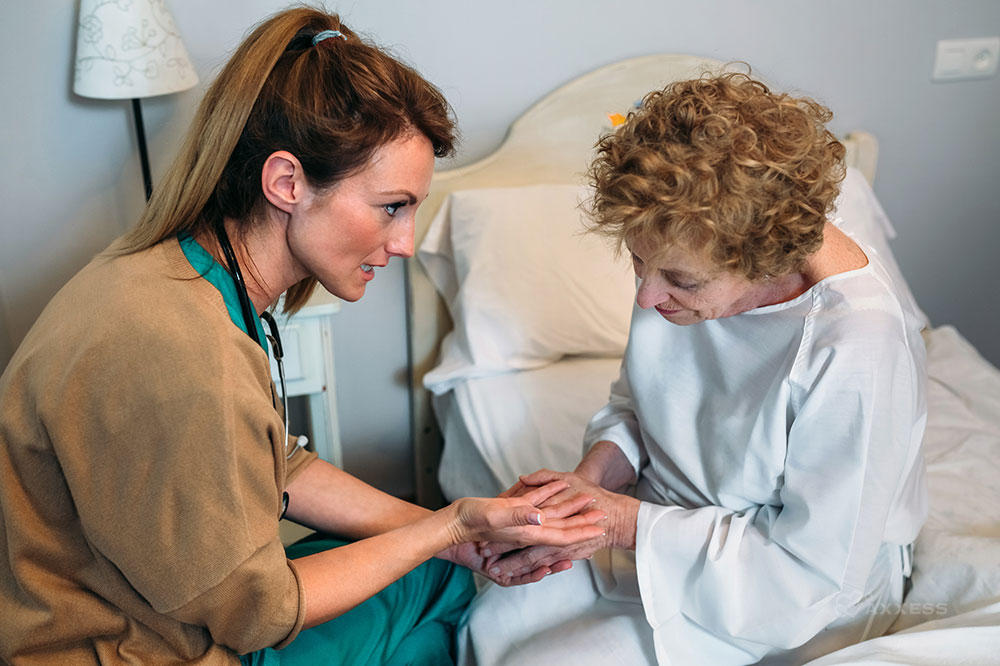 Hospice providers finally can gauge their quality scores against the industry average, a key component in scoring within the new Hospice Care Index (HCI). Data from the inaugural period of the HCI is now available for providers to preview before the results become public in August.
Providers can view their reports through the Certification and Survey Providers Enhanced Reports (CASPER) folders in the Quality Improvement and Evaluation System (QIES) system.
The HCI is a claims-based quality measure reported throughout the patient's lifecycle. It is made up of 10 indicators that represent multiple aspects of care, from admission to discharge, and is an addition to the Hospice Quality Reporting Program (HQRP).
This is the eighth of 10 blogs that Axxess is releasing that detail each of the 10 quality indicators, offering tips and guidance to succeed with the new quality measure.
Indicator Eight: Nurse Care Minutes per Routine Home Care (RHC) Day
The Hospice Conditions of Participation (CoPs) requires a member of the interdisciplinary group (IDG) to perform an ongoing assessment of the patients' and caregivers' needs. This includes implementing the plan of care (POC), as well as providing education and training.
This indicator will measure the minutes of nursing care provided to all RHC level patients. Units are measured in increments of 15 minutes.

Index Earned Point Criterion: Number of nursing minutes per RHC day falls above the 10th percentile nationally
This Measure is About Time
An important differentiator with this measure is that an index point will only be given to hospices that are above the 10th percentile, whereas all others are below.
This means to be compliant, hospices should aim to have claimed more minutes than 90% of other providers. Yet, until the HCI reports were recently released, providers had no benchmark of nursing minutes to compare with the target.
Another obstacle for providers is the roadblock in front of a popular healthcare approach: telehealth. Although telehealth use has steadily grown and some aspects are covered in Medicare, this measure does not take telehealth minutes into account.
How to Ensure an Acceptable Number of Minutes
Most importantly, hospices should have enough nursing care available to meet patient needs, review each patient's plan of care, provide education and train family members.
Once that ratio is balanced, advise clinicians to document at the bedside. These minutes will count as part of the visit. If at the bedside doesn't work during a particular visit, they can document from the driveway. Documentation completed hours later in their own homes will not count toward visit minutes.
Axxess Hospice, a cloud-based hospice software, can be used in real time without an internet connection, giving clinicians the freedom to complete documentation at the point of care.