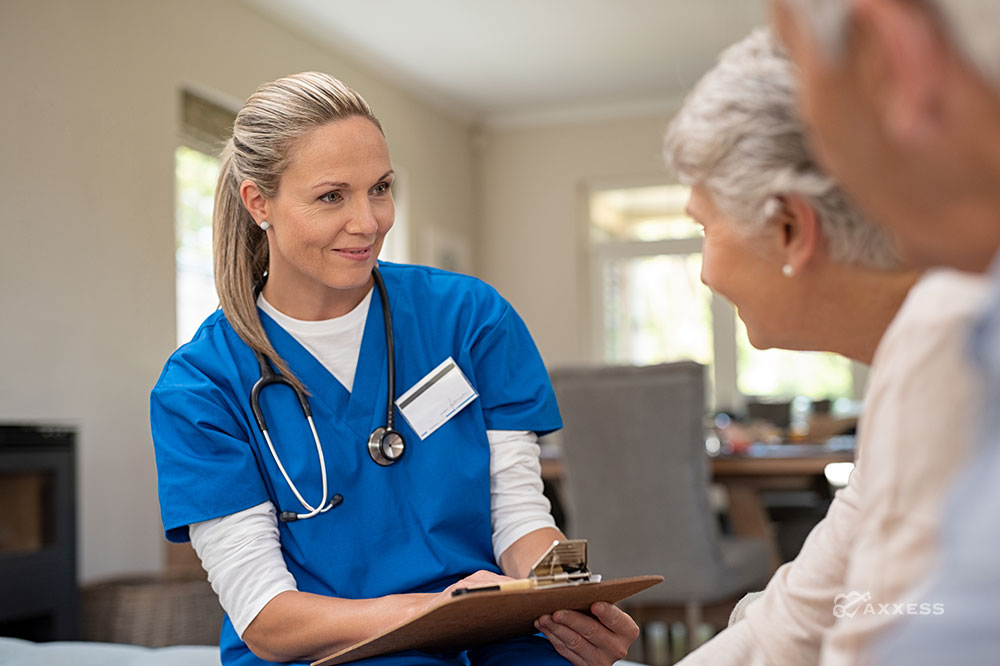 The release of the Medicare Home Health 2021 Final Rule didn't come without disappointment and frustration, although the changes are much more subtle compared to the implementation of the Patient-Driven Groupings Model (PDGM) a year ago.
While the implementation of the no-pay Request for Anticipated Payment (RAP) has dominated most examinations of the final rule, it's important to understand and adapt to other aspects of the rule that will affect business.
The Behavioral Adjustments Are Here to Stay
Although it was argued against by the National Association for Home Care and Hospice (NAHC) and many other home health advocates, the behavioral adjustments implemented alongside PDGM will remain in place.
According to the Centers for Medicare and Medicaid Services (CMS), there is not yet enough data to reverse the 4.36% adjustment that was based on the supposition that home health organizations would maximize their reimbursement by manipulating ICD-10 coding and avoiding Low-Utilization Payment Adjustments (LUPAs). NAHC disagrees and is advocating for a mid-year adjustment.
The COVID-19 public health emergency caused organizations to have more LUPAs, leading to an adjustment for less money. It's important for organization owners and administrators to create efficient processes that prioritize compliance and provide correct and complete information. Investing in a home health software can help streamline these processes; organizations will benefit from built-in coding and assessment features.
Coding accurately and providing the necessary visits will help offset the costs from this adjustment.
An Increase in the National Standardized Payment Rate
The national standardized 30-day period payment rate has been increased by 2% to $1,901.12, which is an increase of roughly $37 per payment period and will result in an overall increase of $390 million industry wide. This falls short of the 2.6% increase that was included in the proposed final rule earlier this year.
With the shift from a 60-day to 30-day payment model, organizations should maximize every dollar. Episode management is key: there are costs associated with every visit. Manage visits appropriately and do what's right for the patient, but make sure the visits don't get out of control. Find an appropriate balance between the two.
Successful organizations are attentive to details and manage each payment period like its own cost center, a business in itself.
Limiting a Decrease in Wage Index Due to Geographical Assignment
Wage indexes are being reassigned in many areas, with some organizations now classified as rural and others non-rural, owing to a difference in wage index percentages. The rule stipulates that this difference will be limited to no more than a 5% decrease on an annual basis, being phased in over two years to minimize the impact on organizations with greater than the 5% decrease.
Organizations are encouraged to search by ZIP code to confirm any changes in classification.
Home Infusion Therapy Is Now Separate
Changes apply to home infusion therapy (HIT) suppliers, as defined by CMS. A Medicare-certified home health organization can no longer provide infusion-related nursing under the home health episode of care.
Home infusion therapy suppliers do not need to be Medicare-certified to provide those nursing services, and patients no longer have to be home-bound, because this care will not fall under the Medicare field home health benefit. All infusion-related nursing that is done will be under the new home infusion therapy benefit.
Organizations may, but are not required to, apply to become a supplier of HIT services. If an organization opts to go this route, they will bill skilled homebound patients receiving HIT under both the home health and HIT benefits and will designate the time spent on each task separately. If organizations opt to not pursue the ability to provide HIT services, these services will be provided by a separate HIT supplier and the organization will continue to provide skilled care not related to the infusion.
Becoming knowledgeable on the upcoming changes will help with constructing a business strategy and optimizing resources for 2021. Watch this webinar for a deeper look into these final rule changes and how organizations can overcome the challenges they may encounter.
Axxess Home Health is a home health software that includes customizable reporting capabilities and HIPAA-compliant documentation at the point of care, enabling the back office and clinicians to seamlessly work together to provide exceptional care.