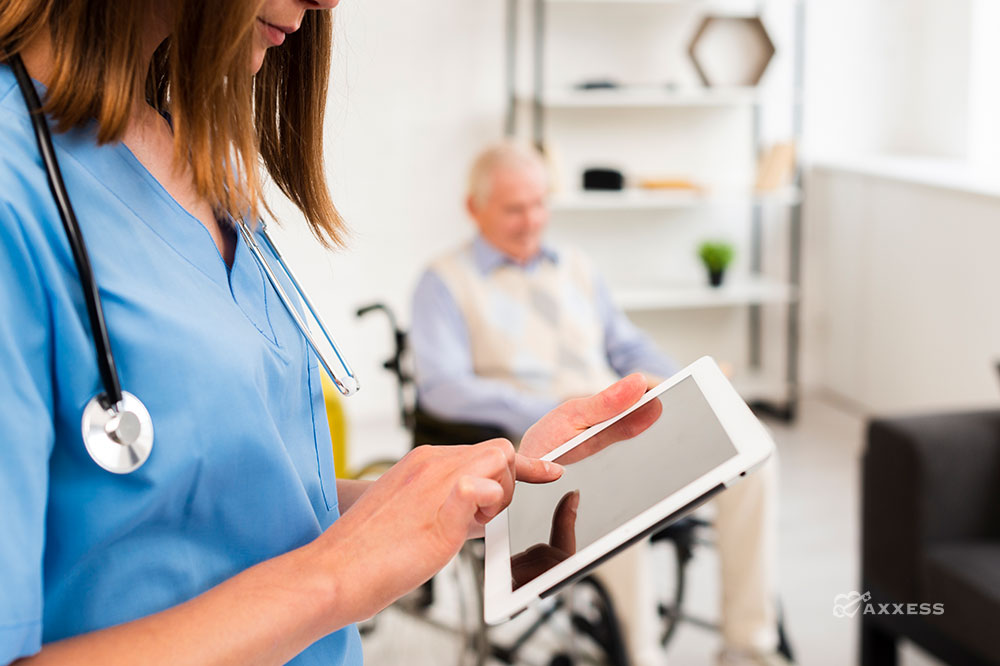 During most home care visits, caregivers are tasked with repetitive duties like administering medications and providing medical treatments. Since documentation of these tasks is mandatory and involves many tedious elements, caregivers often find themselves spending more time documenting an activity than performing it.
Selecting a home care software with built-in documentation tools for repetitive processes can enable caregivers to use more shift time taking care of clients and focusing on their needs.
Electronic Documentation Is the Future
Electronic documentation is the future, but it can (and should) be a home care organization's present.
An advanced home care software will include electronic documentation options that eliminate the need for paper and prevent unnecessary time spent updating the client's medical record.
Even the Centers for Medicare and Medicaid Services (CMS) has embraced the electronic documentation method, implementing the Patients Over Paperwork initiative to improve the beneficiary experience and reduce clinician burdens.
Helpful Documentation Tools for Repetitive Tasks
Axxess Home Care provides features that reduce documentation time for tasks that clinicians perform most frequently during a shift.
Electronic Medication Administration Record (eMAR) – In Axxess Home Care, clinicians input each client's medications and dosage requirements in the eMAR. The client's record displays all active medications, so clinicians can simply log the time that the medication was administered. Any notes can easily be added to the client's chart, and clinicians can indicate whether the client refused the medication. Medications can be viewed by day, week and even month. A medication discontinue date is visible, and the system automatically prevents users from inputting documentation for a medication after it has been discontinued.
Electronic Treatment Administration Record (eTAR) – The eTAR provides the same service for clinicians but is used for documenting any medical treatments administered. Treatments, like changing trach ties and dressing and cleaning around the trach that are done daily, and chest percussion therapy (CPT), which can be ordered multiple times a day, are documented in the eTAR. Clinicians can create ordered treatments, similar to creating a medication order in the eMAR. Once in the system, clinicians can simply mark that the process was completed and add comments, if necessary.
Electronic Documentation Makes Passing Surveys Easy
Proof of these process completions is examined during audits and surveys and can sometimes even be reviewed by physicians. Medicaid and other insurance payers frequently ask to see this documentation during the authorization request process.
Using a home care software that offers a one-touch documentation experience will ease the process strain off clinicians and position the organization for greater survey success.
Axxess Home Care is an intuitive home care software used by organizations of all sizes, offering HIPAA-compliant features to improve patient outcomes and increase operational communication.