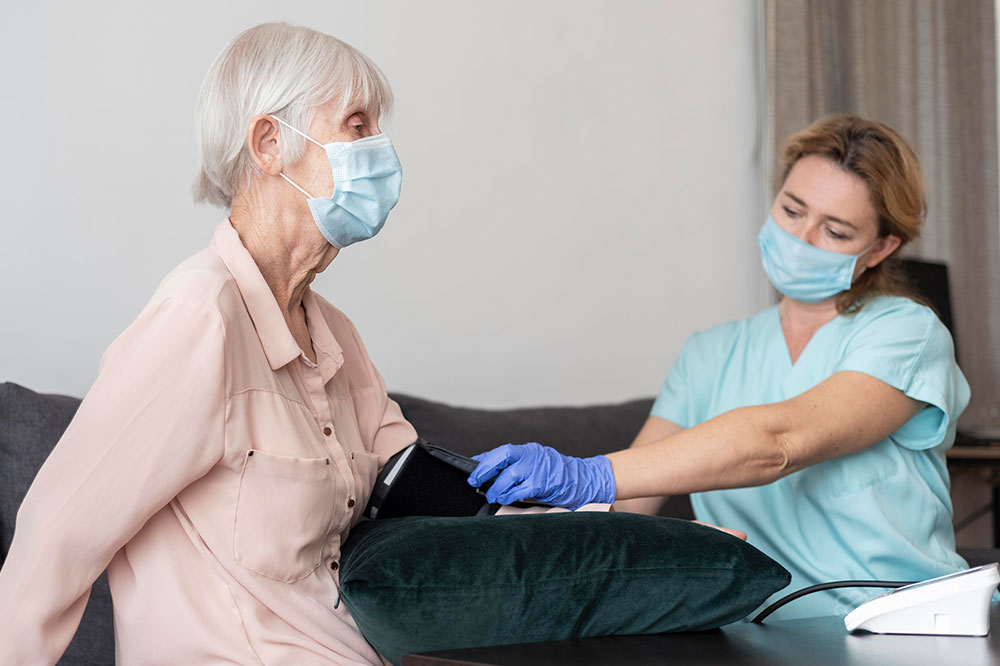 Certification for hospice and palliative care clinicians demonstrates clinical expertise in advanced disease symptom management.
While many organizations are aware of the benefit registered nurses (RNs) certified as Certified Hospice and Palliative Nurses (CHPN) bring to their hospice teams, it should be noted that all members of the interdisciplinary team that care for palliative patients have position-specific palliative certifications to prove their expertise in providing the highest level of care to seriously ill patients of all ages.
Developing a Standard of Palliative Quality
All certification programs are evidence-based and follow recommendations from the National Consensus Project for Quality Palliative Care, fourth edition, which was developed by the National Coalition for Hospice and Palliative Care (NCHPC). The NCHPC is comprised of member organizations, including professional organizations of hospice social workers, nurses, physicians, chaplains, pharmacists and hospice organizations.
Available Certifications for Hospice Nurses and Nursing Assistants
The Hospice and Palliative Credentialing Center (HPCC) certifies:
Certified Hospice and Palliative Nurses
Certified Hospice and Palliative Nursing Assistants (CHPNA)
Advanced Certified Hospice and Palliative Nurses (ACHPN)
Certified Hospice and Palliative Licensed Nurses (CHPLN)
Certified Hospice and Palliative Pediatric Nurses (CHPPN)
All certifications through HPCC require a minimum of hours practiced in hospice and palliative care in the last two years for both initial certification and recertification.
The initial certification is done by examination and is highly challenging, with exam failure rates between 10.7% for CHPPN and 33.7% for ACHPN examinations. Recertifications for all except the CHPNA are completed using a point system that requires continuing education in hospice and palliative care, mentoring, teaching, publishing, professional presentations and a mandated situational judgment exercise.
Nurses holding the CHPLN certification can choose to recertify using the test or the point system.
Available Certifications for Hospice Social Workers
The National Association of Social Workers (NASW) has certifications for Certified Hospice and Palliative Care Social Worker (CHP-SW) for bachelor's degree-prepared social workers, as well as Advanced Certified Hospice and Palliative Social Worker (ACHP-SW) for master's-prepared social workers
The certifications require at least two years of hospice and palliative care experience for the ACHP-SW and at least three years of hospice and palliative care experience for the CHP-SW, as well as specific continuing education units in the hospice and palliative arena.
This certification is known as a portfolio certification and is awarded for verified experience and continuing education, as well as references and colleague ratings of ability.
Another certification option for social workers is the Advanced Palliative and Hospice Social Work Certification (APHSW-C), which started in 2019. This certification is associated with the Social Work Hospice & Palliative Care Network professional organization.
The experience requirements for this exam-based certification are similar to those from the NASW, except this certification is the same for both bachelor's- and master's-prepared social workers.
Available Certifications for Hospice Physicians
Hospice and palliative physicians can become certified with a certificate of added qualifications for board-certified physicians in internal medicine, family medicine and eight other specialty board certifications.
Physicians must follow the guidelines of the primary certifying board to maintain the hospice and palliative medicine certification. They also must complete a 12-month hospice and palliative medicine fellowship before sitting for the board certification examination.
For physicians who wish to have advanced training in palliative medicine, but do not wish to complete the fellowship, there are also options for master's degrees and certificate programs available. The American Academy of Hospice and Palliative Medicine (AAHPM) provides continued training resources for palliative physicians, as well as scholarships and matching opportunities for fellows.
Available Certifications for Hospice Chaplains
There are multiple options for chaplains to obtain certification in palliative and hospice care.
The Board of Chaplaincy Certification Inc. (BCCI), in conjunction with the National Association of Catholic Chaplains (NACC), is one option that is available to provide certification, in addition to already being a Board Certified Chaplain (BCC).
Board Certified Chaplains who successfully complete the advanced certification process are designated as BCC-PCHAC (Board Certified Chaplain – Palliative Care and Hospice Advanced Certification).
To complete the requirements for advanced certification, the BCC must complete competencies, essays and have both three years of hospice or palliative care experience and letters of reference. Intensive palliative or hospice training is also required, and to continue being certified, these standards must be maintained with continuing education requirements annually.
While the requirements for certification in palliative and hospice care are challenging, hiring credentialed palliative care professionals will benefit your organization with the expertise to provide the best care for your patients and ensure quality evidence-based practice needed to pass regulatory scrutiny.
The hospice professionals at Axxess Hospice are delving into what palliative care is and what hospice organizations need to know to start this line of service with an informative six-part blog series.