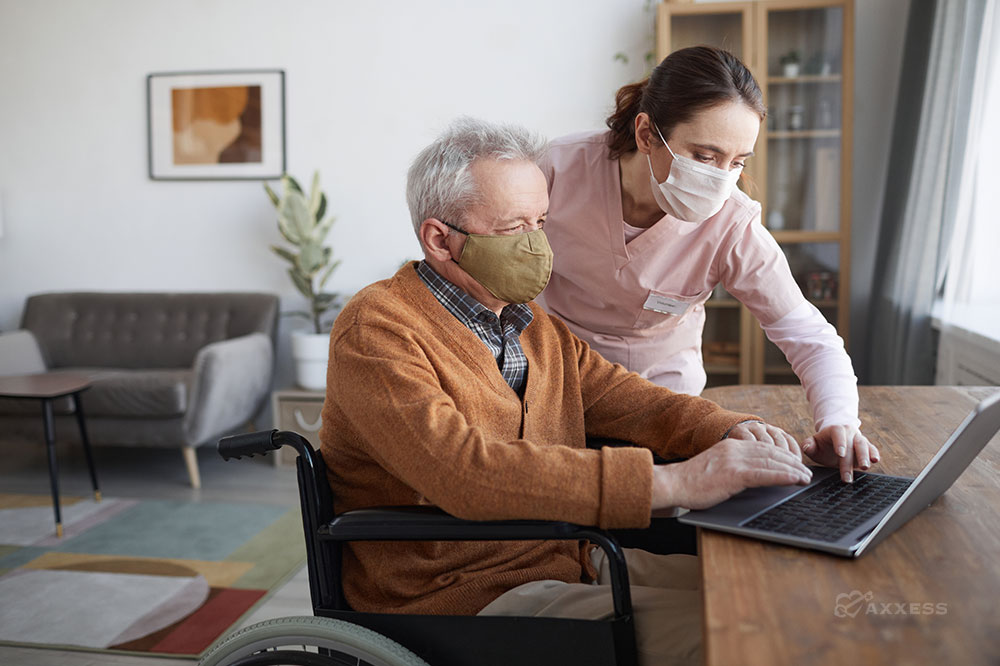 In-home care has become a great and more affordable alternative to facility-based healthcare. However, there are a number of different in-home care service lines from which a patient can choose and providers can offer, mainly home health, private duty, hospice and palliative care.
Understanding the differences between them can help providers consider expansion into offering new service lines, as well as recommending the appropriate choice for their patients' healthcare journey.
Home Healthcare at a Glance:
Usually covered by Medicare, Medicaid or any other private insurance
Consists of 30-day payment and 60-day certification periods
Visits provided by skilled nurses (SN), occupational therapists (OT), physical therapists (PT), speech therapists (ST), medical social workers (MSW), Certified Home Health Aides (CHHA) and other professionals
Visits are coordinated by a patient's medical doctor (MD) or physician
Care provided should be supported by an MD or physician's order
Goal is curative and for patient's health status to improve
Examples of services: Patient and caregiver education, wound care, IV therapy and injections
Private Duty at a Glance:
Can be covered by Medicaid, not Medicare, and typically paid by patient or long-term care insurance
Usually provided to elderly people who need assistance with everyday activities and pediatrics living with disabilities
Goal is to maintain the patient's ability to comfortably remain in their home and provide a break for other caregivers
Examples of services: Housekeeping, bathing and dressing, hygiene care, transfers, ambulation, homemaking, medication reminders, meal preparation, cooking and general caregiving
Hospice Care at a Glance:
Typically covered by Medicare, Medicaid or any other insurance
Provided by SN, OT, PT, ST, MSW, chaplains and other professionals
Offers comfort to patients with an advanced illness with a prognosis of six months or less
Consists of 90-and 60-day benefit periods
Goal is to improve the quality of life and comfort of patients nearing the end of their lives who have been diagnosed with six months or less to live
Examples of services: Patient and family end-of-life counseling, faith-based counseling, medication monitoring and disease progress
Palliative Care at a Glance:
The Medicare benefit covers palliative care physician services and mental health services while some private insurance plans also cover aspects of palliative care
Reimbursable services can be provided by nurse practitioners (NP), clinical nurse specialists (CNS), physicians and physician assistants (PA)
Provided to patients diagnosed with a serious illness to facilitate symptom relief
Goal is to provide relief for any physical and emotional suffering related to the serious illness
Typical illnesses include cancer and cardiac, pulmonary, renal and neurological diseases
Examples of services: Medical care for symptoms, curative care and treating the patient's anxiety, depression and stress
Federal Benefits at a Glance:
While on the topic of insurance, it is important to know the basic differences between Medicare and Medicaid:
Medicare

Managed by the federal government and is mainly based on age
Typically covers people aged 65 and up
May cover people under age 65 with disabilities or special situations

Medicaid

Managed by state and is based on income; can be more affordable
Typically covers children, pregnant women, elderly adults and people with disabilities and eligible low-income adults
The future of healthcare is in the home, so understanding the services available and how they are reimbursed is an important way to aid that transition.
Axxess provides cloud-based home healthcare, home care, hospice and palliative care software that is available on mobile devices and updated in real time for the best patient care.