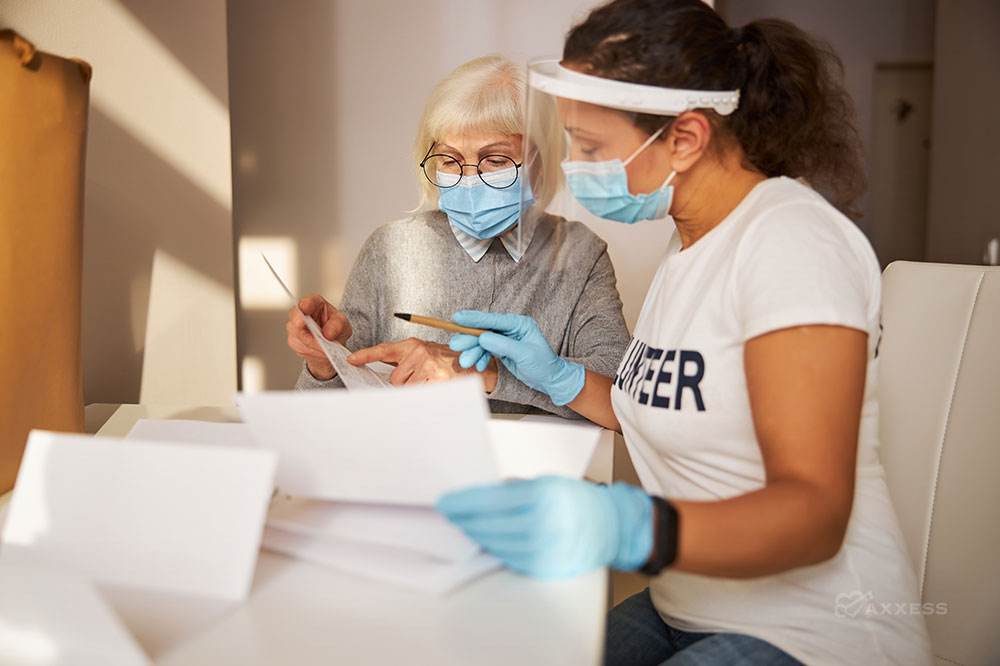 Volunteers are an integral component of hospice care. They are required for reimbursement and considered unpaid hospice employees, saving organizations on average $24.69 an hour for their contributions, when found quickly and easily.
Because demonstration and documentation of volunteer recruitment must be performed under the Medicare Conditions of Participation, recruitment efforts should be easy to track for maximum effectiveness.
However, even in the height of 21st century technology, many hospice organizations continue to post volunteer opportunities on job boards and hang signs in coffee shops and around college campuses. Hospice organizations can use these tips to leverage available technology for efficient and easy volunteer recruiting success.
The Value of Hospice Volunteers
To remain compliant, hospice organizations must use volunteers for five percent of total patient care hours. Volunteers must provide day-to-day administrative or direct patient care services that can include:
Professional services
Direct patient care services

Household chores
Shopping
Transportation
Companionship
Hospices must conduct orientation for all volunteers and include training that is consistent with the specific tasks they will be performing.
While volunteers can save an organization money long term, valuable time and effort must go into onboarding and training each volunteer, putting more pressure on quick recruiting methods.
Leveraging Technology for Recruiting Success
Word of mouth and established referral partners can provide a steady number of volunteers, but if your goal is to grow business, how can you take your recruiting efforts to the next level to remain compliant with the volunteer ratio?
Despite the learning curve of launching to a new market, using technology is simpler than your volunteer coordinator might think, and the "paper trail" is easier to document.
In digital marketing, organizations should create and distribute valuable, relevant and consistent content to attract and acquire a clearly defined audience.
Where to Begin in Digital Marketing
First, you must identify the channels you will use to distribute your marketing. Start small so you can learn the best practices for each method before attempting all at once and earning half-baked results.
The three easiest and least expensive channels to market are social media, email and your organization's website, but social media will give you more reach and is the best place to start.
Social Media Content Marketing Tips
In marketing, honesty is eye-catching and blatant advertisements are a turnoff. Always be true to your culture and values while focusing on what volunteers are helping with: spreading happiness. You are not marketing volunteerism; you are marketing the smiles from a hospice patient.
Remember, your efforts should be consistent, so do not focus on creating elaborate marketing materials.
HIPAA online rules and restrictions should always be followed.
Create Facebook and LinkedIn business pages and make sure to tag current volunteers and industry partners on relevant posts for a wider audience.
Pictures of people, kids and animals will perform better.
Everyone loves a good story, so memorable volunteer experiences will attract attention.
Search for and join local community groups on each social media platform and share your posts. There are local groups for many hobbies and commonalities, like mothers, animal advocacy, colleges, veterans, stay-at-home parents, and even broad groups made for residents of your city will be beneficial.
Ask your current volunteers to post their experiences on their own pages and tag your organization.
If you start with these simple social media digital marketing tips, the only cost for your organization will be time spent.
By leveraging these technology tools, your hospice organization will attract more hospice volunteers and create opportunities for growth.
Axxess Hospice, a cloud-based hospice software, includes intuitive volunteer management tools to monitor all volunteer activities through a volunteer comprehensive assessment, adding volunteers to the patient's plan of care, documenting volunteer visits and accessing volunteer visit history.