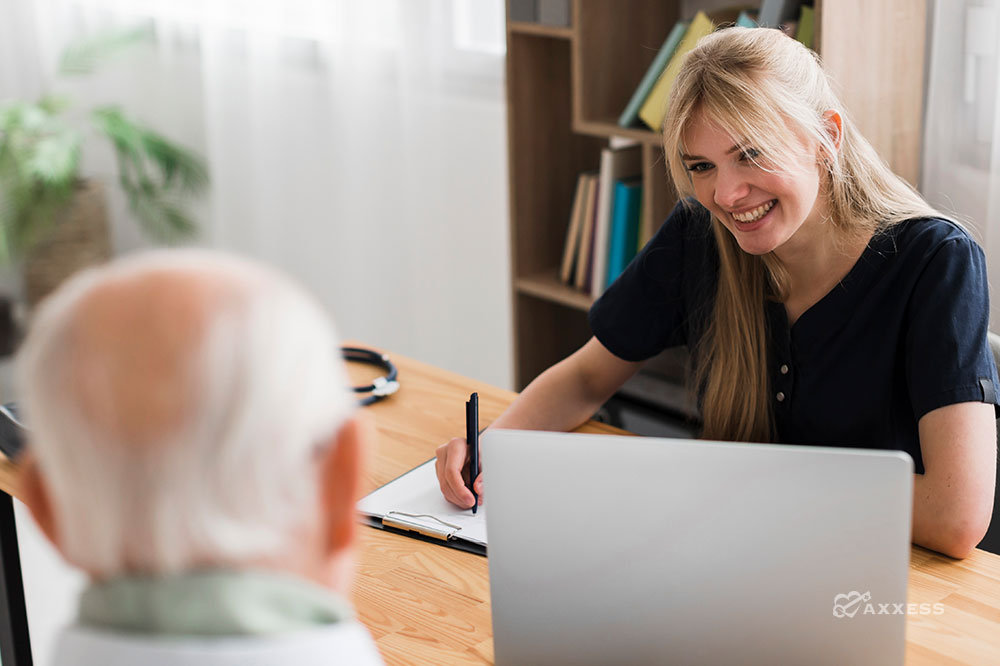 As the spread of COVID-19 persists, the Centers for Medicare and Medicaid Services (CMS) is undertaking targeted infection prevention and control surveys to verify that organizations are doing everything they can to protect vulnerable patients from the coronavirus.
The use of an easy-to-use hospice software can help hospice organizations prepare for and maintain compliance with all survey requirements.
Infectious Disease Features to Look for in a Hospice Software
Along with reviewing the emergency preparedness guidelines to ensure that all patients are appropriately triaged for emergencies, the use of infectious disease screenings to assess patients, staff and volunteers can help organizations prepare to easily show the steps taken to protect staff and patients alike.
A robust hospice software includes built-in infectious disease features that support documentation of screenings for patients, non-staff caregivers and household members for signs and risk factors of possible COVID-19 infection.
1. Thorough documentation of patients, employees and volunteers. Included in the Axxess Hospice nursing clinical documentation is the ability to add documentation from the Infection Control section of visit notes. This feature will help hospices pass targeted infection prevention surveys, as CMS is expecting to see that organizations call and verify the risk level of patients before making visits to the patient's home.
Documenting screenings of employees and volunteers in the organization is essential. The People Center in Axxess Hospice enables users to view all employee profiles. With permission to edit user profiles, a designated person at the organization can document the infectious disease screening for each user prior to seeing patients. The screening questions are the same for patients, non-staff caregivers and household members and comply with the Center for Disease Control and Prevention (CDC) requirements for screening.
2. An easy-to-read report that compiles all necessary information. The Infectious Disease Screening Report in Axxess Hospice pulls all screening data for patients, users or both into a report that can be used to show surveyors that your organization is following the regulations and recommendations for screening your team and patients.
3. A safeguard report to ensure that all patients have the necessary documentation. The Emergency Preparedness Report in the Report Center enables organizations to view which patients do not have emergency preparedness documentation. Users with permissions to run this report, located in the Patient Reports section of the Report Center, can easily see which patients do not have complete emergency preparedness planning documented in their patient profiles. Both the Infectious Disease Screenings Report and the Emergency Preparedness Report will be requested by surveyors who come to review the organization for targeted infection prevention surveys.
Axxess Hospice offers the tools needed for organizations to be successful in surveys of any kind. Be ready for targeted infection prevention surveys with these easy-to-use tools that are updated as regulations change to ensure hospice organizations are always prepared for what is next