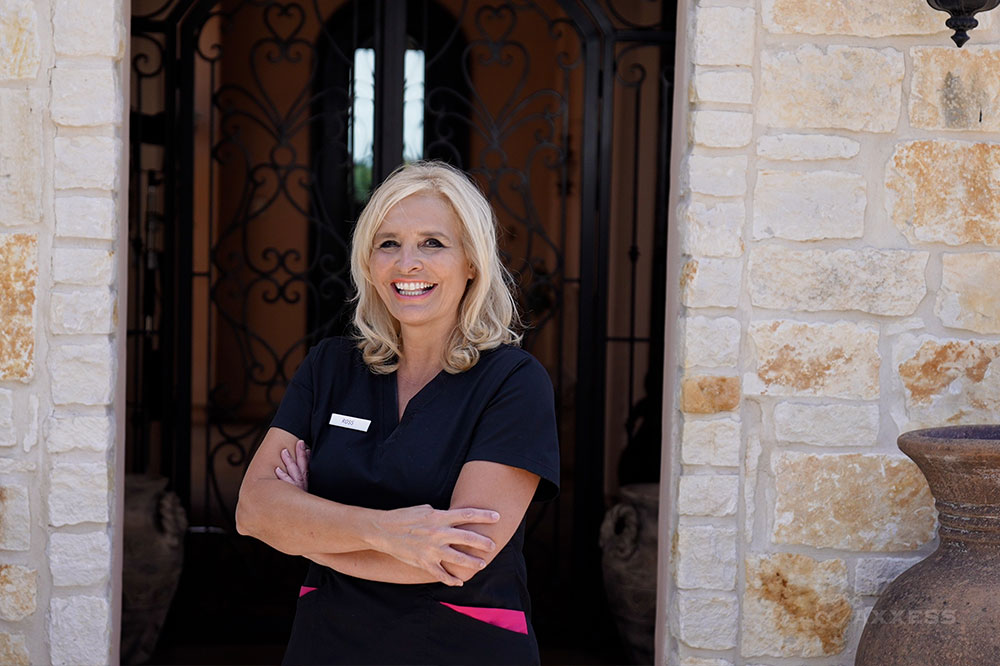 The future of healthcare is in the home.
All the work we do at Axxess is part of an effort to ensure patients can get care where they are most comfortable. This is why we work to share our knowledge in the healthcare industry and act as innovative pioneers on the software engineering landscape every day.
In keeping with this, Axxess has developed a first-of-its-kind certification program that leverages industry expertise alongside Axxess solution training to provide continuing education and development for staff and leadership at all levels.
The Axxess Certification Is Personal
Axxess created a certification program that I wish I had when I was overseeing operations for a multi-state home health provider. This in-depth training would have given me the confidence that everyone on my team had the knowledge required to provide the best possible care while staying compliant and helping grow our business.
I could have also rested easy knowing that my staff was up to date on all regulations and was using a home health software that prioritized compliance.
Many clinicians learn new electronic medical record (EMR) solutions as they go, typically testing in the field in front of patients. With a shortage of clinicians and an abundance of visits, a training and development program was a necessary solution.
The Axxess Certification Program is the first to offer extensive training on solution processes, ensuring a complete knowledgebase of the care-at-home software.
How Does My Team Become Certified?
In a few months, your entire team can be trained on home health, hospice and home care regulations and solution processes. The Axxess Certification Program is a robust online curriculum, using a series of training modules that typically provide information in 20 minutes or less.
Participants are trained and tested on their understanding of the caregiving process and knowledge of Axxess solutions. Participants can earn certification from foundational to expert levels across clinical, operational and financial tracks.
Why Should My Team Become Axxess-Certified?
Our team of healthcare experts designed this valuable program with your team in mind.
The Axxess Certification Program will set your organization apart from competitors in value and knowledge. Best practices are included within the certification process and will establish a high level of care for your patients to expect.
What's more, having all clinicians Axxess-certified will give you the peace of mind I wish I had when sending clinicians in the field – peace of mind that my clients were receiving exemplary care, that my clinicians felt empowered to do their jobs to the best of their abilities and that compliance was prioritized on all visits.
Axxess is confident that all organizations who train their teams with our certification program will take their operations to the next level.
If you're interested in being first on the list to get your team certified, sign up on the Axxess Certification page.
Axxess offers home health, hospice and home care cloud-based solutions that empower point-of-care documentation on any device, with or without an internet connection. The Axxess Certification Program was designed to set a standard level of knowledge for the care-at-home industry.