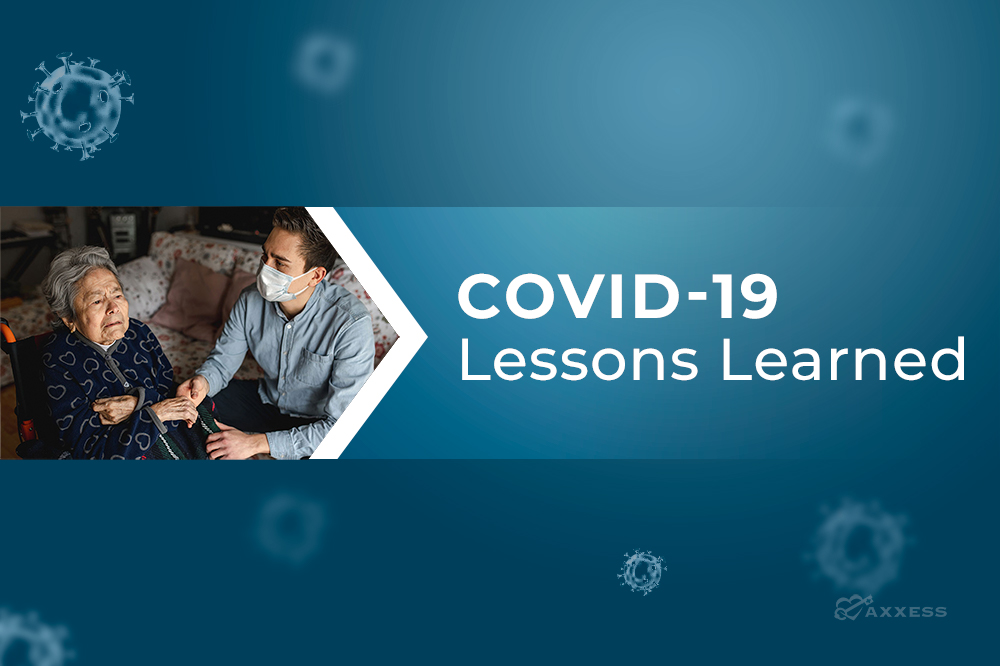 Home care organizations must plan for emergencies of all kinds and be ready for any disaster. Yet, the COVID-19 pandemic still caught even the most prepared organizations off guard.
During these trying times, organizations had to adapt and find new methods to conduct necessary operations. Creating a new emergency plan that considers the lessons learned from COVID-19 is essential. This is likely not our last pandemic, and it certainly will not be the last emergency.
You're Only as Strong as Your Weakest System
Analyzing your operations during the pandemic is the first step. This pandemic revealed each organization's weaknesses, as well as areas of underperformance.
If a home care organization had a weak recruitment and retention system, the organization's ability to staff cases undoubtedly fell far below their colleagues who went into the pandemic with a well-functioning system.
Home care systems you should analyze are:
On-boarding clients
Recruitment and retention of caregivers
Scheduling
Supervision
Billing and payroll
Quality and satisfaction measures
Keeping open lines of communication with referral sources
Management
Organizations that routinely examine and conduct performance improvements of these key functions adapted to the exceptional demands of the pandemic, even though they likely had some delays in providing services. All home care organizations will benefit from a review of their operational strengths and weaknesses.
It will be challenging, but your research and findings will pay off. Be thorough as you analyze your management system to identify gaps in early detection of processes that were not working efficiently.
Use of Technology
During the pandemic, many patients had to rely on virtual visits with their doctor. Physician practices had to become adept at arranging and scheduling virtual visits, as well as coaching many patients of advanced age on how to use their cell phones and computers.
Telehealth was essential across the care continuum. Home care organizations also used technology to conduct some or all client assessments, supervision of caregivers, virtual and hybrid models for interviewing, hiring and orienting caregivers.
Many organizations used client-family portals for communication and found it to be essential for staying in touch with families and adjusting care plans. It is important that data and experience are gathered from home care providers to identify efficiencies and quality outcomes that will serve the industry.
Caring for More and Sicker Clients
The pandemic caused a shift in public interest toward home care due to the increased risk of infection and severe illness from COVID-19 in nursing homes and congregate care settings. This created a significant increase in referrals to home care.
The trend of home as the preferred setting for care is likely to be ongoing. We also continue to observe shorter hospital stays and early discharge directly to the home due to hospital bed shortages. It is likely that we will continue to experience increasing pressure to provide services to higher acuity clients, including medication administration, simple wound care, injectables, diabetic care, colostomy care, tube feedings and bowel programs, if not already offered.
This means that caregivers will need increased training and supervision. Expanding services in these areas will require a change to home care licensing regulations in a number of states. Good telephone and portal communications should be prioritized with caregivers, clients and families.
Updating Your Emergency Plan
Ultimately, emergency planning was inadequate to address the circumstances of the pandemic, even for organizations that followed protocol. Surveyors are reporting that they found many healthcare organizations not adhering to their own emergency policies and procedures. 
After analyzing the systems in place, update your emergency preparedness plan, taking into account the lessons learned. It's important to receive input from both caregivers, clients and office staff to ensure a well-rounded plan.
The best action home care organizations can take to recover from the COVID-19 pandemic is to identify areas that need to be improved and steps they should have taken to prepare. Applying these lessons will ultimately position your business for long-term success, with better client outcomes and satisfied caregivers.
Axxess provides education and resources, including screenings, vaccine tracking and electronic badges, so home care organizations can remain confidently safe and adapt to the new caring field while providing exceptional care.