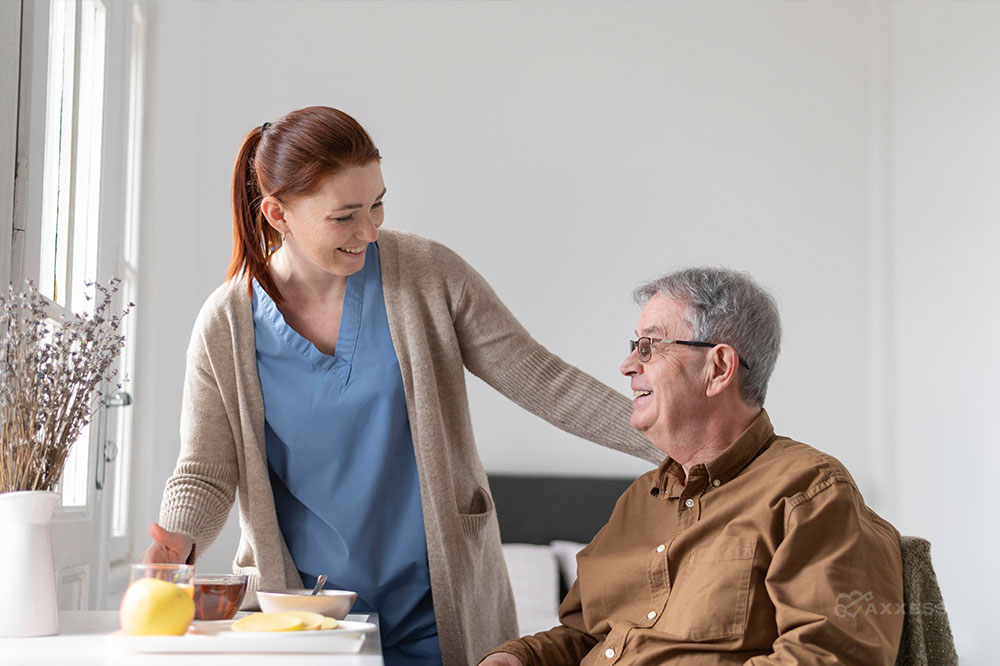 Hundreds of thousands of people are awaiting care in the home, an obstacle that is not due to a lack of willing organizations. In fact, a recent poll showed that 74% of organizations were forced to decline referrals because they did not have the staff available to meet the patient's care needs.
Turning away referrals is not just a loss of current business, but also a loss of future business and care a person may not receive. How can healthcare organizations entice caregivers in this competitive job market while simultaneously protecting their current staff from what's being called the Great Resignation?
The solution is fundamental. Care at home organizations that explore practical training solutions will build a workforce capable of meeting the needs of patients in their homes, now and into the future.
Caregiver Burnout is Real
The average caregiver training is six hours. These patient-facing employees, who are essentially the face of the business, are receiving less than a full day's worth of training. Ensuring a positive employee experience with thorough onboarding is the foundation of competencies.
When employees do not have the information or training required to do their job effectively, work becomes difficult and frustrating, often leading to a disengaged employee and burnout. The World Health Organization (WHO) made news when it labeled burnout as a syndrome resulting from "chronic workplace stress that has not been successfully managed."
Because engaged employees are significantly less likely to leave an organization than those who are disengaged, creating a digital engagement experience to reduce burnout will positively impact your retention.
The Building Blocks for Retention
Successful organizations agree that effective software training and onboarding was the key to their high employee engagement and retention.
Technology can enhance, impact and elevate your workforce. It creates a more positive employee experience and enables your organization to serve your community care needs through improved efficiencies with onboarding and training.
It's not that leaders don't recognize the value of training and are not willing to make investments in their staff for development. Unfortunately, with limited internal resources dedicated to onboarding and training new staff, the overall experience is not seen as a positive one.
The Number of Older Adults is Growing
With the number of retirees and the average lifespan simultaneously increasing, we have a large number of potential patients coming our way. This rapid, uneven growth indicates a mismatch of supply versus demand.
Leaders should focus on these facts now and ask themselves what they need to do to ensure employees are confident in their roles and transitions are more streamlined. An online training platform can help with this. It enables organizations to onboard their workforce quickly and will help them:
· Increase staff recruitment and referrals
· Streamline staff onboarding and training to industry and solution knowledge, based on role and/or credentials
· Develop competent and compliant staff
· Enhance staff professional development and career advancement
· Improve employee satisfaction and patient outcomes
At Axxess, we believe the future of healthcare is in the home. Among other initiatives, we are partnering with the industry to improve and increase workforce development through the Axxess Training and Certification Program.
Every user on the Axxess platform receives an Axxess Training and Certification account, giving them access to all certifications, continuing education and training courses across service lines. Together we will elevate care at home.