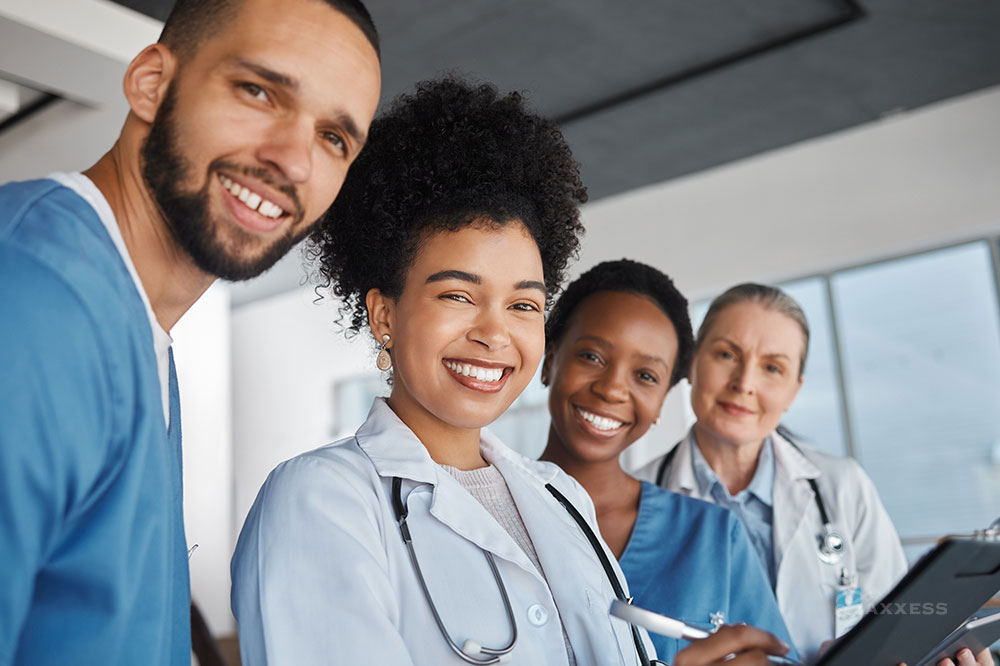 Between reimbursement cuts and regulatory changes, the care at home industry faces many challenges. While these issues must stay top-of-mind for organizations, industry leaders should also begin to focus on developing the next generation. Ryan Klaustermeier, MSN, RN, Vice President of Professional Services for Axxess and Chair of the National Hospice and Palliative Care Organization (NHPCO) Next Generation Leadership Council, shared why developing the next generation of leaders is crucial to the care at home industry.
Developing the Next Generation of Leaders
Developing the next generation of leaders is essential to ensuring the survival and progression of the care at home industry. As staffing issues and turnover rates increase in the industry, leaders must ensure that they are attracting new people, resulting in a more sustainable leadership pipeline.
Klaustermeier noted that more senior leaders who are gearing up for the end of their careers don't always take time to grow younger colleagues. "I think there's been a lack of intention and ensuring that there is a smooth and successful transition of power within the industry," Klaustermeier said, "which I feel is a disservice to the people we serve in our communities."
According to Klaustermeier, the best way to be intentional with leader development and create an intergenerational culture is through active engagement, focusing on sharing practices, knowledge and experience.
"[Leaders should] leverage their expertise and knowledge to ensure that this industry continues to flourish for years and years to come." Klaustermeier said.
Bridging the Gap Between Generations
Leaders set the tone on acceptable forms of communication and should individualize those needs based on their staff. For leaders looking for tangible ways to close the generational gap, Klaustermeier suggested looking into succession planning and mentoring toolkits. "Everyone in a leadership position should have a succession plan, in my opinion." Klaustermeier said.
When building out a mentorship program, Klaustermeier stressed these programs should require contracts and set time limits so that participants experience the full benefits of the relationship.
"I think intentional and formal [mentorship programs] with guidance and boundaries will create more successful mentoring opportunities than random, informal ones, because accountability is important." Klaustermeier said.
Career Planning for the Next Generation
Younger employees who are looking for ways to move through leadership hurdles should focus on career mapping and planning. Like their more senior leaders, Klaustermeier suggests young leaders invest in a career pathing toolkit and tailor it to their desired position or discipline. Klaustermeier pointed out that the NHPCO Next Generation Leadership Council is currently working on this type of resource.
"If you were to start a hospice tomorrow, you could take our templates, have job descriptions pre-made, and have career pathing ready to go." Klaustermeier said.
Younger employees can also lean on professional development resources like the Axxess Training and Certification Program, which provides industry-specific training to help users perform their duties at the highest level.
Ultimately, though, young leaders need to take their careers into their own hands. Klaustermeier advises young employees to continue learning and not be afraid to disrupt current systems. Young employees should also diversify their mentorship opportunities, connecting with peers as well as C-suite leaders.
"Don't expect leaders to take you under their wing and help you grow," Klaustermeier said. "You have to openly ask for that need and express your desire to grow within your organization or profession because if you don't tell someone that and keep telling them, it's just not going to happen."
Anyone can create an Axxess Training and Certification Program account, giving them access to all certifications, continuing education and training courses across service lines. Together we will elevate care at home.