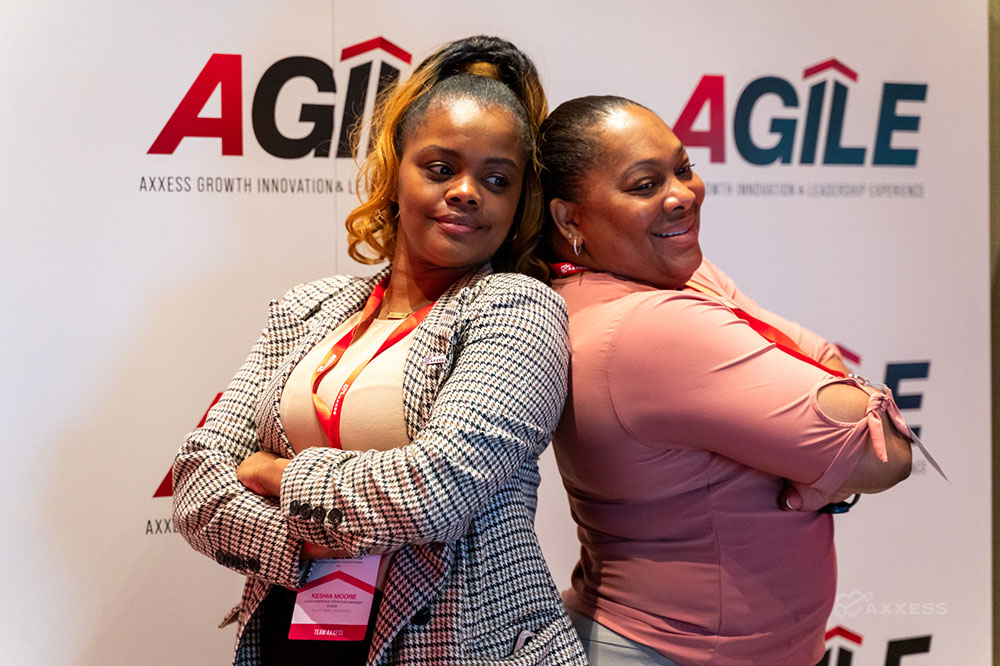 Diversity in the care at home industry is continuing to grow in importance. Organizations that promote diversity, equity and inclusion (DEI) can see benefits ranging from increased employee engagement to improved patient care.
Tom Codd, Chief People Officer at Axxess, joined Sonnie Linebarger, Co-Founder of IDEAL and CEO of Evoke Greatness, to discuss the importance of DEI at the 2023 Axxess Growth, Innovation and Leadership Experience (AGILE). Codd and Linebarger shared actionable ways care at home organizations can create and foster a diverse, equitable and inclusive culture.
Organizational Culture and Success
Codd noted there has been a cultural shift in focus from tolerance and multiculturalism to equity, inclusion and belonging. The addition of belonging to DEI stresses the importance of how people feel at work.
"Fitting in is about assessing a situation and becoming who you need to be to be accepted," Codd said. "On the other hand, belonging doesn't require us to change who we are; it requires us to be who we are."
Many organizations with successful DEI programs have their framework built on three core pillars:
Clearly defined and disseminated stance on DEI. Diversity, equity, inclusion and belonging permeate the company's mission, strategies and practices in visible ways.
Specific plans and programs to support DEI. This can include hiring and onboarding practices, DEI steering committees and cultural programs.
Measuring and regular reporting on performance.
Organizations should not view DEI as just another program, but it should be part of the organization's culture. Organizations must also consider whether their employees reflect the communities where they live and work. Linebarger underlined the need to represent diverse groups at all levels of an organization and address barriers that could hinder an inclusive work environment.
"Despite significant promotion of diversity, so many companies really don't put that into play," Linebarger said. "The idea is not to do the tick box. The idea is to really implement it richly in the fiber of the company."
Actionable Steps for Organizations
Codd and Linebarger highlighted several actionable solutions care at home organizations can implement to create and grow DEI programs in their organization.
Benchmark DEI and human resources data against industry peers.
Provide a career development program for everyone in the organization, such as mentorship and training opportunities.
Promote pay equity.
Report DEI data within the organization.
Leadership accountability for DEI initiatives.
Monitoring and Reporting on DEI Initiatives
Leadership accountability is essential for the success of DEI programs, and internal reporting on those programs can ensure progress and accountability across the organization.
"Beyond having ideas and launching DEI programs, mature companies have robust means for measuring and monitoring the performance of these programs, including supporting software and regular reporting," Codd said.
Linebarger stressed the need for organizations to not only gather data but to also use it to drive actionable solutions and improvements within their organizations.
"When you think about measuring reports, what you measure, you move," Linebarger said. "Driving sustainable changes requires effective monitoring."
With more than 250 attendees, more than 40 sponsors and countless connections made, AGILE 2023 was a massive success for everyone. Check out the recap video and register now for AGILE 2024, April 21-24 in Dallas.