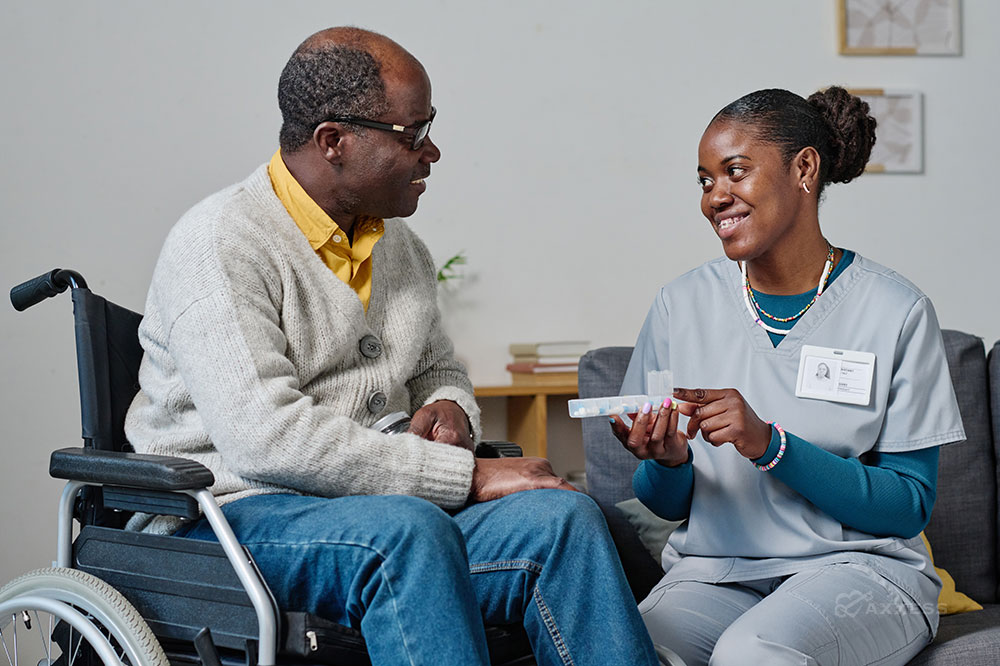 A paper published by the National Academy of Medicine noted that health equity is the next major quality issue in U.S. healthcare – and this shift is not going unnoticed throughout the industry. The Centers for Medicare and Medicaid Services (CMS) is promoting health equity in its work through the Office of Minority Health. The CMS Framework for Health Equity 2022-2032 commits to taking an integrated, action-oriented approach to advance health equity as well as identifying and remedying systemic barriers to equity.
A high-quality healthcare organization recognizes and respects social, cultural and linguistic differences. There is a handshake between quality and equity: nurturing equity in an organization raises the quality of care. For quality and equity to truly interlock, executive leadership at healthcare organizations must be on board with supporting health equity initiatives. These five strategies can assist leaders in supporting their team's health equity development.
1. Create diverse organizations
To serve a diverse community, an organization must be diverse internally. This includes various categories of diverse experiences, including professional levels and a diversity of ideas. Executive leaders should keep in mind that healthcare organizations work as a team, and that translates to quality.
2. Normalize a culturally affirming approach to care
Leaders can support health equity by encouraging culturally affirming care. This can include implementing specific tools, offering training and dedicating staff time toward these initiatives.
Toolkits from other professional organizations can be a great resource for executives and their teams. It does take time to research what resources are out there and determine which are the best for one's own organization. Many team members belong to professional associations that are also doing work in a health equity space, so those associations can be another source of information that staff can bring back to their teams.
Most importantly, when researching tools and programs, leaders need to identify which ones they believe they can bring to life. Success will depend on the leadership's understanding and buy-in.
3. Engage with the community the organization serves
Organizations that are embracing health equity must engage the community they serve for their plans to grow into fruition. This involves having conversations with the community, looking at data and even collecting their own data. CMS has plans to increase data collection related to health equity, but that doesn't mean healthcare organizations cannot benefit from collecting their own data related to their community's specific needs. The best place to start is with an environmental scan.
4. Use soft skills to manage and navigate difficult conversations
When an internal team builds and develops a health equity program, it can lead to difficult conversations related to diverse experiences and ideas. An executive leader's soft skills can help navigate these conversations with sensitivity and affirm everyone's opinion and dignity. Building out health equity is difficult work, and leaders have to earn the trust of others who are involved. This will include building a culture where people can express concerns, ask questions or request space to take a step back. From a leadership perspective, building trust is the most important work they can do.
5. Make a continuous improvement commitment to your health equity program
Just like quality improvement programs, integrating health equity must be a continuously evolving initiative. Over time, leaders need to be looking at continually improving health equity as the healthcare continuum changes and evolves. Leaders cannot view health equity as a checkbox item that can be marked off as completed. They must commit to it on an ongoing basis.
By keeping these five strategies in mind, any healthcare leader can advance health equity in their organization. When it comes to diversity and equity initiatives, much of the conversation takes place in ethos so it can feel overwhelming for anyone involved. The leader's path is to see everyone's own dignity, give people space to disagree respectfully and bring the team together toward the goal of providing the best care possible.
Grow your leaderships skills at AGILE, the Axxess Growth, Innovation and Leadership Experience. AGILE will bring together the brightest thought leaders, policymakers, technology innovators and care teams to envision a shared future of healthcare at home. It's more than just a user conference. Save your spot today.